He was betrayed by illness
When Salvatore Catalano, the brother of the police officer Agostino, who died in 1992 together with the prosecutor Paolo Borsellino, discovered that the captured mobster Matteo Messina Denaro lived near him, he was completely beside himself. "I'm mad I didn't recognize him."
60-year-old Denaro was caught after 30 years on January 16 this year. Police believe he spent most of the last year in the town of Campobello di Mazara, a town of 11,000 residents, near where his mother lives. He lived a completely normal life, shopping at the local market and shops.
"My family and I celebrated his arrest. He is in prison and there are strict rules for him," Catalano told Reuters. His brother and four other policemen were guarding Borsellini, a great anti-mafia fighter, when a fatal bomb was placed under their car.
The notorious mobster, who was wanted for 50 murders and was among the world's most wanted criminals, was last confirmed to be seen in 1993, so the police had trouble identifying him, and the search was made even more difficult by the extraordinary devotion of his clan members, who protected him throughout.
Reuters spoke to dozens of residents of Campobello and Castelvetrano, where Denaro is from, as well as police and prosecutors. As revealed by the police, in the case of Denaro, the rule of "omerta" applied even more than in other parts of Italy. honorable silence. Almost no one spoke. "In connection with Denar, I arrested at least 200 people. Only one person decided to cooperate with justice," said the prosecutor Roberto Piscitellowho tried to capture Denara between 1996 and 2008. "In the nearby provinces of Palermo and Agrigento, half of those arrested spoke."
He was betrayed by illness
In Denaro's case, it wasn't his mob colleagues that led to his arrest, but rather his illness. The police announced that they caught him after they got hold of the information that he had cancer through recorded conversations of his relatives. For a long time, it was assumed that he lived on the island of Sicily. A detailed examination of cancer patients revealed that there was a man named Andrea Bonafede on an operation in a town in the west of the island of Mazari del Vallo, while at the same time his phone signal revealed that he was active on the other side of the island. That's when investigators got the first solid confirmation that Denaro was hiding under a false identity, court documents seen by Reuters revealed.
It was further revealed that the patient will receive chemotherapy in Palermo on January 16. The police then surrounded the clinic and arrested Denaro. He immediately admitted his true identity, but immediately let it be known that he would not break the silence that prevails within the mafia.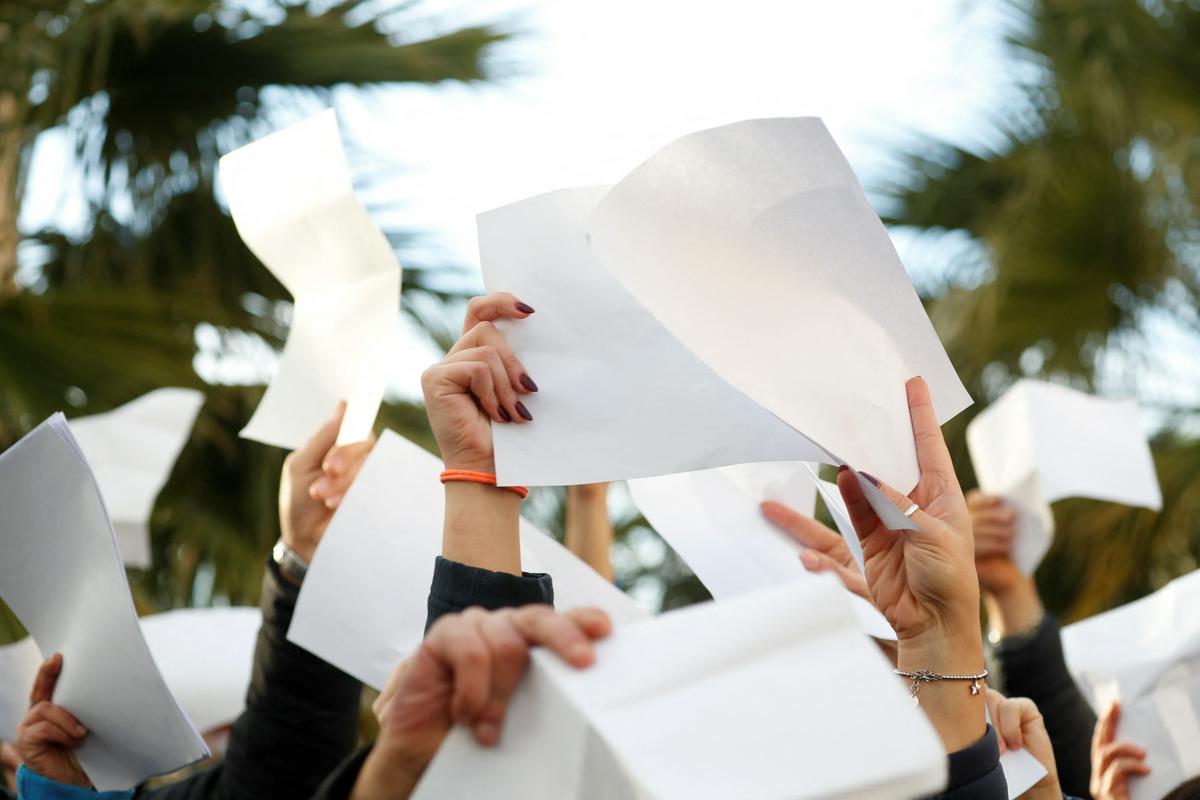 Now prosecutors are piecing together the story of how he managed to elude authorities for 30 years. In the foreground is now the investigation of the real Andrea Bonafeda, who previously had no criminal record. Bonafede, who is now in custody, admitted that he had known Denaro since he was young and that he bought the mobster an apartment in Campobello di Mazara. The police are also investigating his driver Giovanni Luppino, an olive grower who also had no criminal record. He turned off both of his cell phones, which makes the prosecution suspect that he was trying to prevent them from tracking him. Luppino said he did not know who his client was.
As Maurizio de Lucia, the head of the public prosecutor's office in Palermo, explained, people like Bonafede are the first link in the refugee matrix: they are the ones who take care of basic needs. But, according to de Lucia, Denaro had much more extensive connections. "His territory helped him for many years. We can rightfully assume that he was protected by many, including officials, entrepreneurs…" Among those already under investigation is his doctor Alfonso Tumbarello, whose lawyer is otherwise confident that he will be able to prove his innocence.
The documents revealed that Denaro allegedly traveled to Spain, Greece and Austria during the years he was on the run. The main focus of his business was western Sicily, which is why it is assumed that he spent most of his time there. In recent years, several low-ranking mobsters have been arrested in the region, which has reduced his circle, and with the arrests of less important criminals, they have reduced their chances of accessing Denar. "But we couldn't sacrifice justice. We couldn't leave mobsters on the streets," said the prosecutor Paolo Guido, who led the hunt for Denara in recent years.
Source: Rtvslo