In Maniwa, Japan, 93 centimeters of snow fell in 24 hours
Part of Asia was gripped by severe cold. At least 124 people have died in Afghanistan in the last 2 weeks, snowfall claimed one victim in Japan, and a record low temperature of -53 degrees Celsius was recorded in northern China.
The cold was also fatal for around 70,000 heads of livestock, the Afghan Ministry of Crisis Management announced. As they also said, this year is the worst winter in the last decade.
Afghanistan is already dealing with a severe humanitarian crisis after several foreign humanitarian organizations stopped their activities in the country in the past weeks. The reason for the suspension of activities is the ban on women working for non-governmental organizations, which was introduced by the Taliban authorities in December. In a conversation with the BBC, the minister Mullah Mohammad Abbas Akhund said that many parts of Afghanistan are completely cut off due to thick snow cover. Military helicopters were sent to help, but due to bad weather, they cannot land in many mountainous areas. "Most of the people who died are shepherds and people living in rural areas who have no access to medical care at all." At the same time, he rejected all concerns about the fact that women are prohibited from working. "The men are already working with us in the rescue and there is no need for the women to work as well."
93 cm of snow fell in 24 hours
Major problems due to snow and strong winds are being reported from Japan today. As much as 93 centimeters of snow fell in the town of Maniwa in 24 hours. One person died in the blizzard, the deaths of two more people are under investigation. Hundreds of flights were cancelled, with ANA and Japan Airlines alone canceling 450 flights. There are also big problems in road and rail transport. About 3,000 people were stranded at two train stations in Kyoto after services were suspended there on Tuesday, with many stranded on at least 15 trains that stopped between stations. They also stopped high-speed trains in the northeast of the country.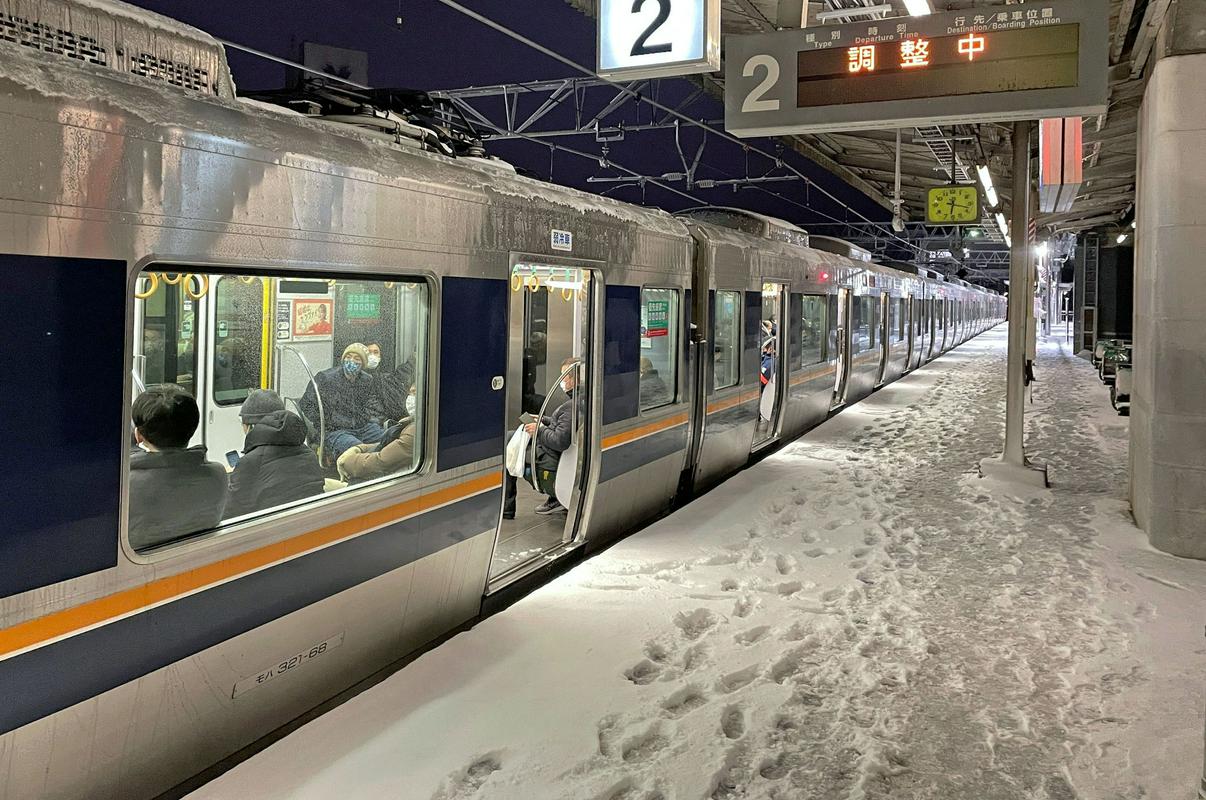 The Japan Meteorological Agency said some parts of the country could experience the lowest temperatures in 10 years.
Canceled flights, at least 500, are also reported from South Korea. They set minus 16 degrees Celsius in Seoul, and -25 degrees Celsius on the border with North Korea.
Bad weather could also be the cause of the sinking of a cargo ship between South Korea and Japan, which sailed under the Hong Kong flag, a spokesman for the South Korean Coast Guard announced today. Two sailors died, more are missing, 14 were rescued.
In the town of Mohe in the northern Chinese province of Heilongjiang, as low as -53 degrees Celsius was measured, on Tuesday the authorities issued a blue warning, which is otherwise the lowest on a scale of four warning levels.
Source: Rtvslo