The Russian frigate carried out a computer simulation of the hypersonic Zircon missile with a range of 900 kilometers
After several weeks of discussion, Germany has now officially confirmed that it will supply 14 Leopard 2 battle tanks to Ukraine, and will also allow exports to third countries. The Kremlin warns that the battle tanks, if supplied to Ukraine, will be destroyed on the battlefield.
"This decision follows our commitment to support Ukraine to the best of our ability. We operate in close, international coordination," the German chancellor said today when confirming that they will send Leopard 2 Olaf Scholz. The German media already reported on Tuesday evening that, after several weeks of pressure, the German chancellor agreed to supply Leopard 2 battle tanks to Kiev.
Germany aims to equip two battalions with Leopard 2 tanks as soon as possible, in the first step Berlin will provide 14 tanks. As they also announced from Berlin, the training of Ukrainian soldiers will begin as soon as possible, and Germany will provide logistics and ammunition. At the same time, they also said that they will soon issue permits to countries that want to send tanks to Ukraine. As a manufacturer, Germany must approve every export of tanks.
The 2A6 tank model is a newer and more complete version of the 2A4 model, whose delivery to Ukraine has already been announced by Poland and Finland.
Kyiv: The next step is a tank coalition
Kiev welcomed the German government's decision to supply Leopard battle tanks to Ukrainian forces and to allow other countries to do the same. The head of the cabinet of the Ukrainian president, Andriy Jermak, called Berlin's move a first step. "The first step on tanks has been taken. The next step is the 'tank coalition'. We need a lot of leopards,Jermak wrote on social networks
The Kremlin's response
"Technologically, this is a failed plan. This is an overestimation of the potential that this will add to the Ukrainian army. These tanks burn like any other. They are just very expensive," a Kremlin spokesman told reporters today, even before the German confirmation Dimitrij Peskovreports the French news agency AFP.
Kyiv, together with several Western countries, including Poland, has been urging Germany for a long time to give permission for the supply of Leopard tanks, which several European countries are ready to deliver to Ukraine.
The US is expected to announce the delivery of Abrams tanks to Ukraine this week.
European allies welcomed Berlin's decision
In Warsaw, it is believed that this will help to stop Russia, but in London it was described as the right decision in the effort to win the war for Ukraine. The decision was also welcomed in Paris. Polish Prime Minister Mateusz Morawiecki he thanked Germany for approving the delivery of Leopard 2 tanks to Ukraine and at the same time providing one company of these tanks from its stocks."Thank you, Chancellor Olaf Scholz. The decision to send leopards to Ukraine is a big step towards stopping Russia. We are stronger together," Morawiecki tweeted.
British Prime Minister Rishi Sunak called Germany's decision "the right decision". It was "the right decision by NATO allies and friends," Sunak, whose government also announced the delivery of 14 Challenger 2 battle tanks to Ukraine, said on Twitter. "Together with challenger 2, they will strengthen Ukrainian defense firepower," he said. "Together, we are strengthening our efforts to ensure that Ukraine wins this war and secures lasting peace," the British Prime Minister is convinced.
Berlin's decision was also welcomed in Paris. France sees this as "expanding and reinforcing" the support Paris provided to Kyiv earlier this month with the delivery of AMX10-RC light armored vehicles, the Elysee Palace said, according to the French news agency AFP.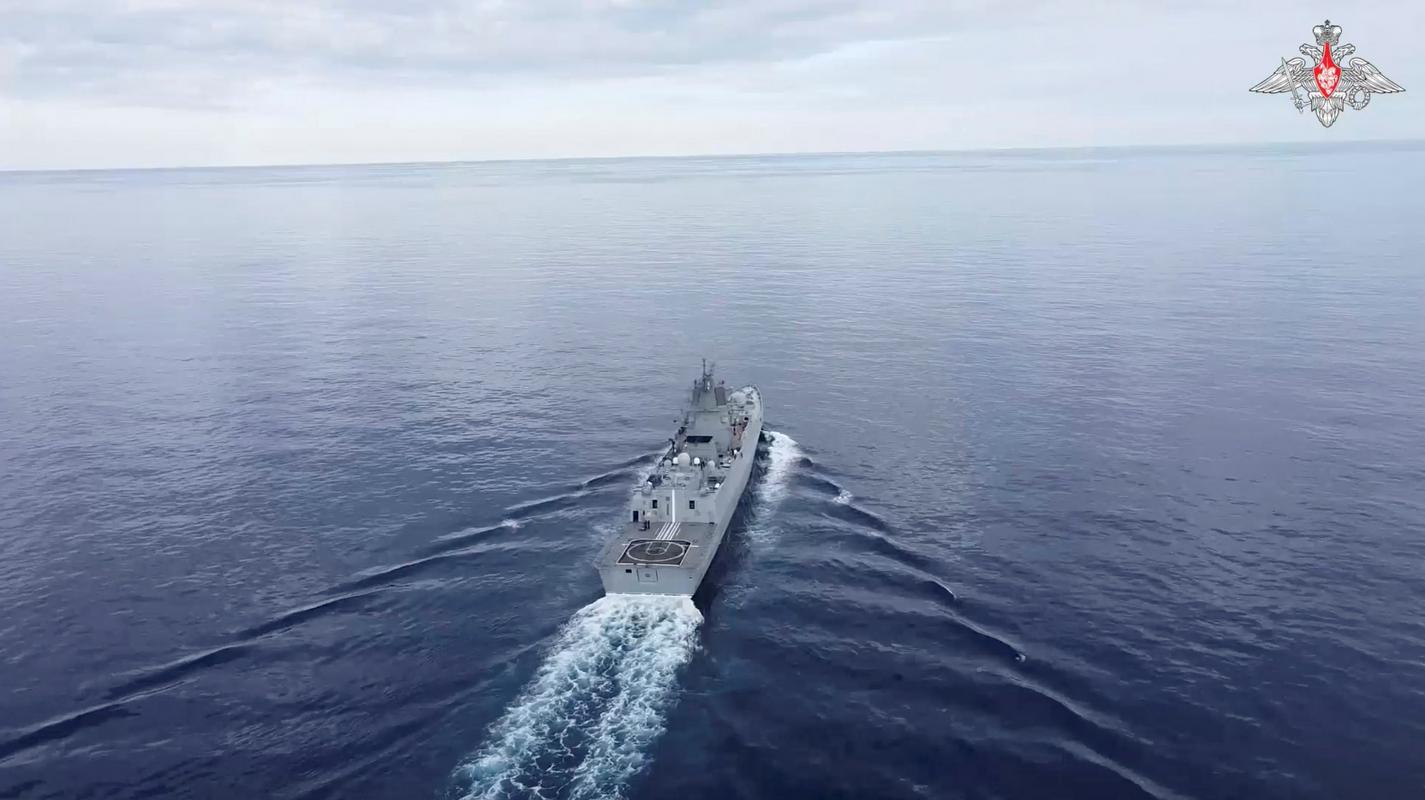 Exercises of the Russian frigate Admiral Gorshkov
The Russian Ministry of Defense announced today that the Admiral Gorshkov frigate tested its strike capabilities in the western Atlantic Ocean. The Russian Ministry of Defense announced that the frigate carried out a computer simulation of the hypersonic Zircon missile, which has a range of 900 kilometers.
Zelenski on the dismissal of corrupt colleagues
"It's fair, necessary for our defense and helps us get closer to European institutions," Zelenski said about the dismissal of several officials during his Tuesday evening address. "We need a strong country, and Ukraine will become one," he added about the changes in several high positions.
As we reported, several high-ranking Ukrainian officials, including Deputy Chief of Staff of the President of Ukraine Kirill Tymoshenko, Deputy Prosecutor General Oleksiy Simonenko, four deputy ministers and governors of five Ukrainian regions, resigned on Tuesday following revelations of alleged irregularities and corruption. Five more regional prosecutors were dismissed today, namely from Zaporizhia, Kirovograd, Poltava, Sumy and Chernigoj.
Following accusations of corruption and exploitation of some politicians in the war, Zelenski already announced changes in the government, regional authorities and security forces on Monday. In Ukraine, however, many suspect that some representatives of the authorities took advantage of financial aid from the West during the war.
Source: Rtvslo