The Russian frigate carried out a computer simulation of the hypersonic Zircon missile with a range of 900 kilometers
After several weeks of discussion, Germany has now officially confirmed that it will supply 14 Leopard 2 battle tanks to Ukraine, and will also allow exports to third countries. The Kremlin warns that the battle tanks, if supplied to Ukraine, will be destroyed on the battlefield.
German chancellor Olaf Scholz defended the government's decision to approve the supply of Leopard battle tanks to Ukraine. In his address to members of the Bundestag, he explained that Germany had done what was necessary in supporting Ukraine, but he warned against an escalation of the conflict with Russia.
Regarding the decision to supply leopards, he said in his speech that Germany is acting according to the principle of doing what must be done in terms of military support to Ukraine, while at the same time trying to avoid an escalation of the conflict between NATO and Russia.
"In everything we do, we must always make it clear that we are doing what is necessary and possible to support Ukraine, but at the same time to prevent the war from escalating into a war between Russia and NATO," Scholz said in parliament. "We will continue to follow this principle," he asserted, according to the German news agency dpa.
The German media already reported on Tuesday evening that, after several weeks of pressure, the German chancellor agreed to supply Leopard 2 battle tanks to Kiev.
Germany aims to equip two battalions with Leopard 2 tanks as soon as possible, in the first step Berlin will provide 14 tanks. As they also announced from Berlin, the training of Ukrainian soldiers will begin as soon as possible, and Germany will provide logistics and ammunition. At the same time, they also said that they will soon issue permits to countries that want to send tanks to Ukraine. As a manufacturer, Germany must approve every export of tanks.
The 2A6 tank model is a newer and more complete version of the 2A4 model, whose delivery to Ukraine has already been announced by Poland and Finland.
Kyiv: The next step is a tank coalition
Kiev welcomed the German government's decision to supply Leopard battle tanks to Ukrainian forces and to allow other countries to do the same. The head of the cabinet of the Ukrainian president, Andriy Jermak, called Berlin's move a first step. "The first step on tanks has been taken. The next step is the 'tank coalition'. We need a lot of leopards,Jermak wrote on social networks.
The Kremlin's response
"This extremely dangerous decision moves the conflict to a new level of confrontation and contradicts the statements of German politicians about Germany's unwillingness to get involved," Russian Ambassador to Germany Sergei Nechaev said in response to the German move.
According to him, Germany and its Western partners are not interested in a diplomatic solution to the conflict, but rather – on the contrary – are interested in its aggravation. "Berlin's decision means that Germany definitively renounces its historical responsibility towards our nation for the horrific crimes of Nazism" in World War II, said Nechaev.
"Technologically, this is a failed plan. This is an overestimation of the potential that this will add to the Ukrainian army. These tanks burn like any other. They are just very expensive," a Kremlin spokesman told reporters today, even before the German confirmation Dimitrij Peskovreports the French news agency AFP.
Kyiv, together with several Western countries, including Poland, has been urging Germany for a long time to give permission for the supply of Leopard tanks, which several European countries are ready to deliver to Ukraine.
The US is expected to announce the delivery of Abrams tanks to Ukraine this week.
European allies welcomed Berlin's decision
In Warsaw, it is believed that this will help to stop Russia, but in London it was described as the right decision in the effort to win the war for Ukraine. The decision was also welcomed in Paris. Polish Prime Minister Mateusz Morawiecki he thanked Germany for approving the delivery of Leopard 2 tanks to Ukraine and at the same time providing one company of these tanks from its stocks."Thank you, Chancellor Olaf Scholz. The decision to send leopards to Ukraine is a big step towards stopping Russia. We are stronger together," Morawiecki tweeted.
British Prime Minister Rishi Sunak called Germany's decision "the right decision". It was "the right decision by NATO allies and friends," Sunak, whose government also announced the delivery of 14 Challenger 2 battle tanks to Ukraine, said on Twitter. "Together with challenger 2, they will strengthen Ukrainian defense firepower," he said. "Together, we are strengthening our efforts to ensure that Ukraine wins this war and secures lasting peace," the British Prime Minister is convinced.
Berlin's decision was also welcomed in Paris. France sees this as "expanding and reinforcing" the support Paris provided to Kyiv earlier this month with the delivery of AMX10-RC light armored vehicles, the Elysee Palace said, according to the French news agency AFP.
Soledar in Russian hands
The Ukrainian army announced today that after several months of fierce fighting, control of Soledar was left to Russian forces, and Ukrainian troops withdrew.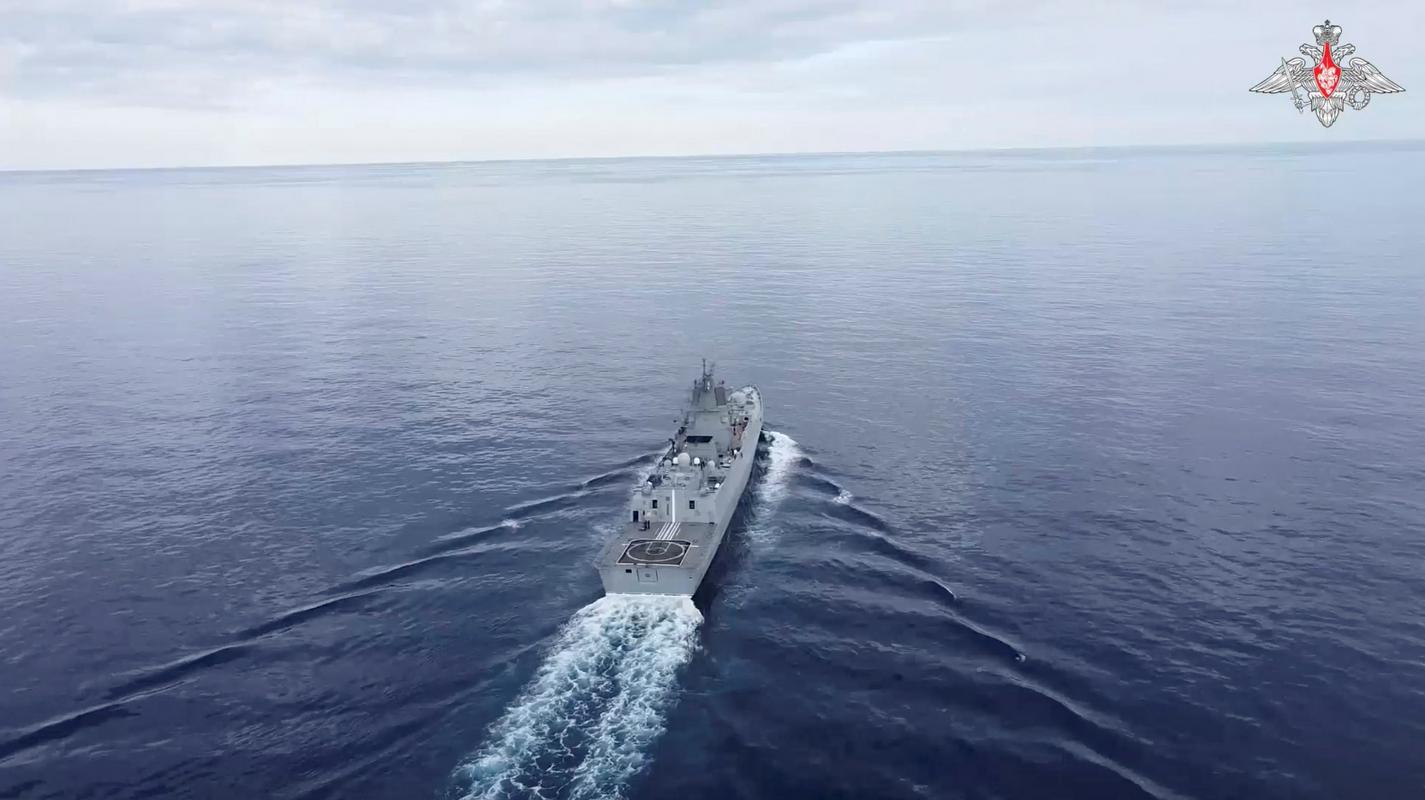 Exercises of the Russian frigate Admiral Gorshkov
The Russian Ministry of Defense announced today that the Admiral Gorshkov frigate tested its strike capabilities in the western Atlantic Ocean. The Russian Ministry of Defense announced that the frigate carried out a computer simulation of the hypersonic Zircon missile, which has a range of 900 kilometers.
Source: Rtvslo