Syrian doctor: Being a doctor under these circumstances is the worst
After the devastating earthquakes in Turkey and Syria, rescuers are racing against time to find and save as many people as possible trapped under the rubble. In the face of horror due to the number of victims and destruction, people are sometimes still cheered by a successful action.
Rescuers called on people to be quiet in front of the collapsed apartment building in Iskenderun in southern Turkey after hearing signs of life under the rubble.
Family members, friends and neighbors of people caught in building, they stopped talking, the heavy machines were turned off. After a few minutes of silence, the paramedics called an ambulance, as they confirmed that they had found a woman alive. The crowd erupted in joy and crying.
As people said, this was the first time a survivor had been found in this six-story building after Monday's earthquake. Shortly before that, a body was pulled from the rubble, the BBC reports.
The rescue of the survivor, believed to be a woman aged between 50 and 60, has revived the hopes of several people that their loved ones will still be found alive.
But the atmosphere soon returned in previous state. Namely, the rescuers quickly continued the slow work of searching among the ruins, which is mostly carried out by hand.
Local doctor Mehmet Riyat he said the medical staff had their hands full since Monday. "We saw a lot of broken bones, broken necks, head injuries … and a lot of deaths," he said. He added that as doctors they have to do their job, and after that they think about their families.
Iskenderun was in heavily damaged by the earthquake. Many buildings are destroyed, including the hospital.
Turkish President Recep Tayyip Erdogan it is in in response to criticism about the slowness of the delivery of aid and rescue and the lack of preparations for the earthquake, he said that "it is impossible to prepare for such a great disaster".
Conditions
in

Syria is said to be worse than

in

war

Doctors are also heavily overburdened in Syria. Ahmed Al Masria surgeon in hospital Al Shifa in Afrin, a rebel-held city in the northwest of the country, he said they were in treated more than 200 patients the day after the earthquake, reports the BBC.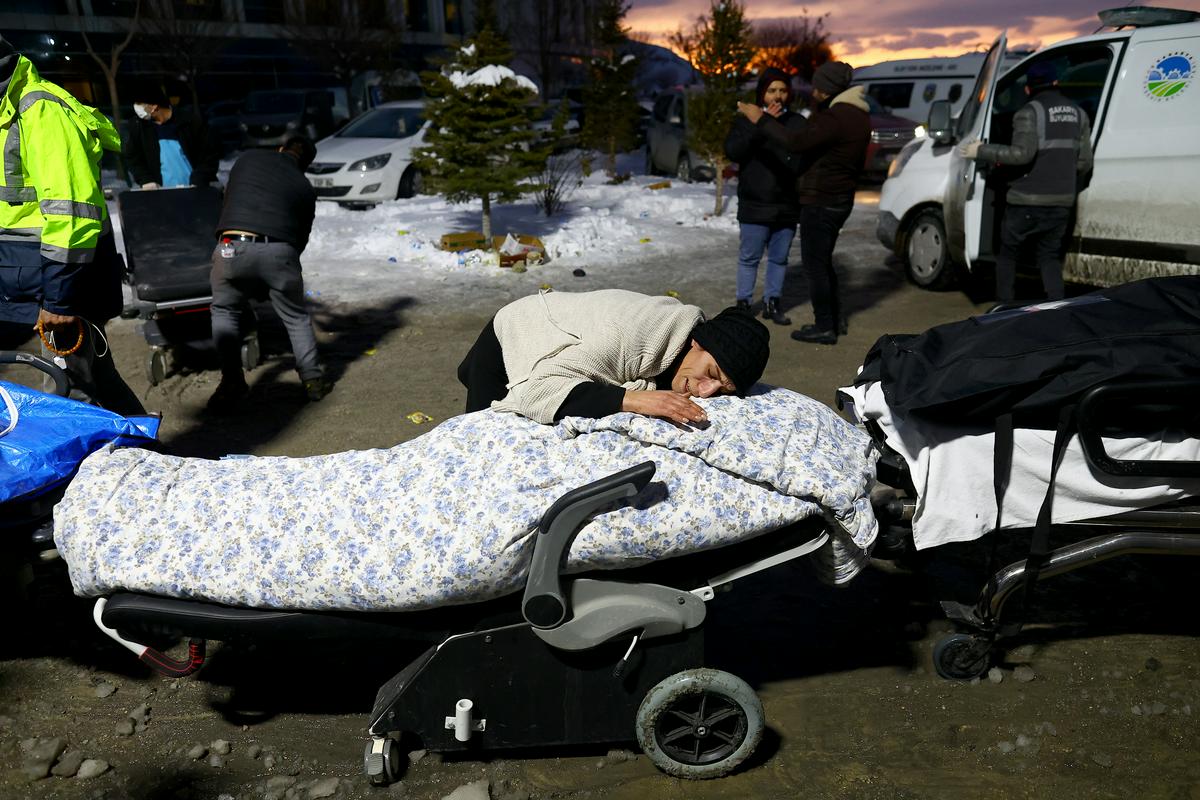 He also helped seven-year-old Muhammad, who was rescued from the ruins of his destroyed home. Rescuers found him next to his father's body, his mother and his brothers also died.
Among other things, Masri examined an 18-month-old boy. He found that everything was with him in okay, and then his father ran up to him, who was in Solzah said that the boy was the only survivor in to his family. All the other members lay dead in corridor of the hospital.
The doctor said the scale of the disaster stunned hospital staff. "I had no idea that an earthquake could cause so much damage, so many people could be injured," he said.
In 2013, he worked in field hospital when sarin gas rockets hit several suburbs of the city of Damascus, which were then under rebel control. Several hundred people died, thousands were injured. They were able to organize quickly then, but the situation now is much worse, he said.
"Being a doctor is the worst in these circumstances. When you can't save a patient or relieve someone's pain. It's the worst you can feel." he said.
While Masri helped others, he did not know what happened to his family as there was no electricity nor access to the web. His parents and brothers live only a few hundred meters from the hospital, but his wife and children live across the border in Turkish Gaziantepa town near the epicenter of the earthquake, which was also heavily damaged.
"We looked at the patients with two eyes, one to assess their injuries and the other to see if it might be a family member," said Masri, who then learned that his family was safe.
Source: Rtvslo