How will unionists in Northern Ireland take the deal?
After more than a year of grueling negotiations, the European Union and the United Kingdom are apparently nearing an agreement on the so-called Northern Ireland Protocol.
On Sunday, they are the British Prime Minister Rishi Sunak and the President of the European Commission Ursula von der Leyen announced in a joint statement that they will meet today in London and try to find practical solutions.
That today could bring significant steps in resolving the tangle surrounding the Northern Ireland Protocol. has indicated several things in recent days – optimistic statements about the progress of the negotiations appeared in the public, MPs from the ruling Conservative Party were asked to be present in Parliament today, and news about the agreement even appeared in the British media on Sunday. Whether this will be achieved today remains to be seen, as Sunak and von der Leyen said in a joint statement that they will personally work towards common and practical solutions to a range of complex challenges under the Ireland and Northern Ireland Protocol.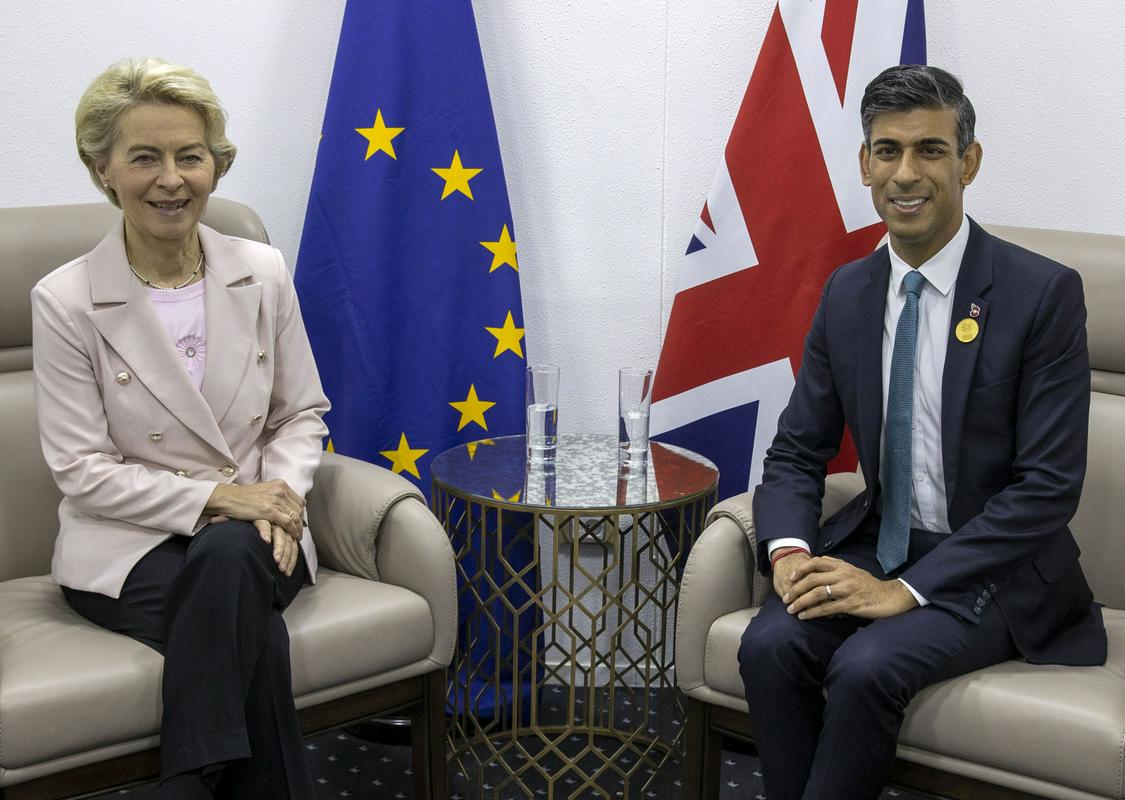 Complications at the border after Brexit
The Northern Ireland Protocol came into force after the United Kingdom left the European Union and was supposed to prevent the establishment of border controls between Ireland and Northern Ireland. The latter remained part of the common market and customs area of ​​the European Union even after Brexit, and to avoid border controls, goods destined for Northern Ireland are inspected after they leave Great Britain. This, however, led to the opposition of hard Brexiteers and unionists in Northern Ireland, which again caused great political tensions in this part of the Irish island.
Brussels and London therefore sought practical solutions throughout the negotiations that would eliminate complications in the control of goods. Even if an agreement is reached today, it probably does not mean the end, because the question is whether the Eurosceptic members of Sunak's conservative party and, of course, the unionists in Northern Ireland will agree to it.
Source: Rtvslo