The agreement does not provide for Serbian recognition of Kosovo's membership in the United Nations
A meeting between Serbian President Aleksandar Vučić and Kosovo Prime Minister Albin Kurti will take place in Brussels in the afternoon. The European proposal for the normalization of relations between Belgrade and Pristina will be on the table.
It is very likely that the two leaders will sign it, in the face of tremendous international pressure and dwindling patience with a dialogue that does not go anywhere. Some are already predicting a historic day, as many understand the proposal as Serbia's indirect recognition of Kosovo, Belgrade correspondent Boštjan Anžin reported.
In recent days, letters and phone calls from European and American leaders have been received in Belgrade and Pristina, urging them to sign the agreement, as it is about the welfare of the citizens, peace, development and the European perspective. In Brussels, they expect to start talking about implementation, which will be overseen by a joint commission under the leadership of the Union.
Both sides should recognize documents, symbols, plates, respect territorial integrity. Serbia should not oppose Kosovo's membership in international organizations.
Vučić predicted severe consequences in case of refusal
The red line for the Serbian president is recognition and agreement with Kosovo's membership in the United Nations, which the agreement does not foresee. Vučić, who has already received protests and accusations of being a traitor at home, and in Brussels it is said that he is also under pressure from Moscow, predicted severe consequences in the event of a refusal. "Would we become outcasts of Europe? Yes, we would. Completely isolated, no one would talk to us. We would have no access to capital, you cannot function alone in the modern world," he said.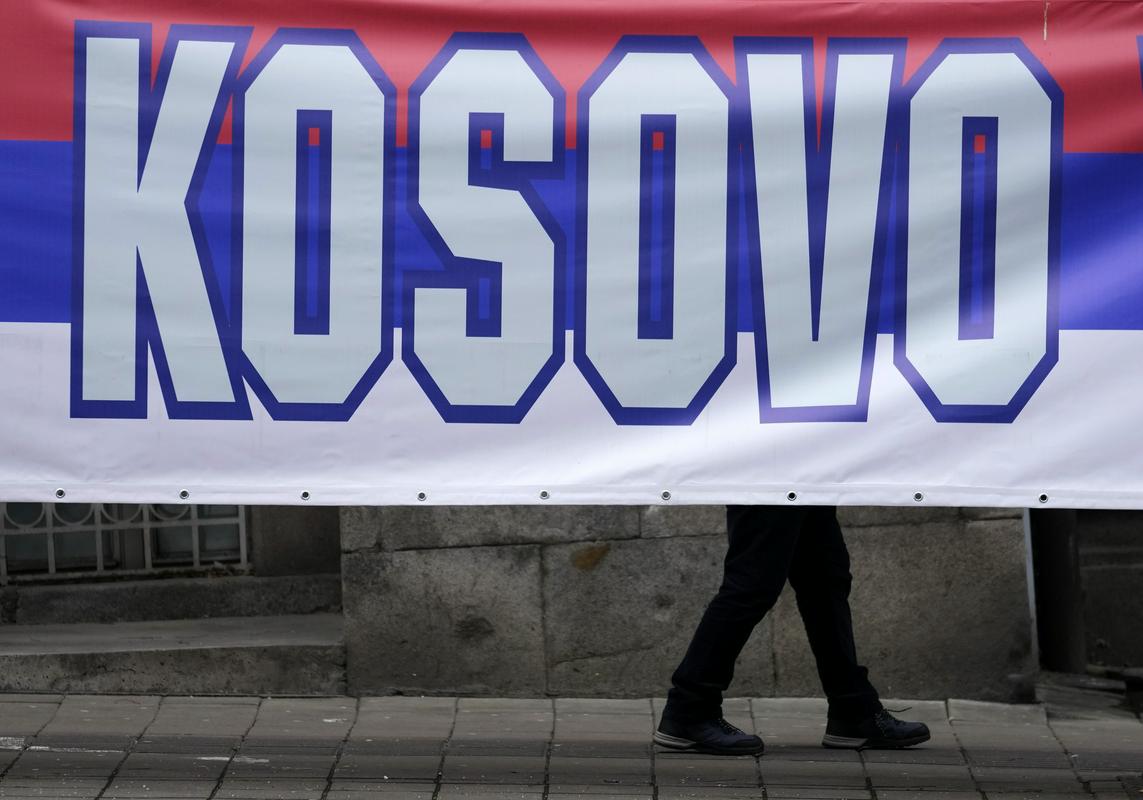 In Pristina, they support the agreement in principle
In Pristina, they support in principle the European proposal, which is not yet public, but which also foresees an appropriate level of self-government for the Serbian community and the formalization of the status of the Serbian Orthodox Church. "The package provides for Kosovo's membership in international organizations, which is almost equivalent to recognition." says Kosovo's Prime Minister Kurti, who refuses to establish the Union of Municipalities with a Serbian majority, as was agreed ten years ago and without which Vučić does not intend to talk further. They are now setting conditions in Pristina, because they do not want to create some kind of new Republic of Serbia.
The purpose of the agreement is to end the ongoing crises, and the normalization process would be followed by a final agreement that would be signed before joining the European Union. This is currently still a long way off, added Anžin.
EU Special Envoy for Dialogue between Serbia and Kosovo Miroslav Lajčak last week expressed his expectation that the leaders of Serbia and Kosovo will accept the proposal of the Union. The meeting will be hosted by the EU's high representative for foreign policy Josep Borrell. Borrell and Lajčak will first meet with each leader individually, and then there will be a joint meeting, which EU sources have described as the most important so far.
Source: Rtvslo