After ruling out the Nutri-Score formula promoted by France and condemned by Italy, the European Union (EU) went backwards and sensitized to agree on nutrition labeling to promote healthy eating. I'm having trouble navigating between
As part of our strategy to promote health food, 1 in 4 adults are obese According to WHO, the European Commission had until the end of 2022 to submit a proposal for harmonized and compulsory labeling.
However, the calendar has been extended to an indeterminate date in 2023.
Initially, my favorite formula was French nutrition score Tablets that change from green to red and are lettered from A to E to rate foods based on their amount of good nutrients. (fiber, protein) and "bad" (salt, sugar, fatty acids).
Although the system is voluntary and has been rejected by some international brands of soft drinks and sweets, 6 of the 27 EU countries have already adopted it: France, Germany, Spain, Belgium, the Netherlands and Luxembourg. It has been.
However, the ceremony was met with head-on opposition. Italy Greece, Cyprus, Czech Republic, Romania and Hungary.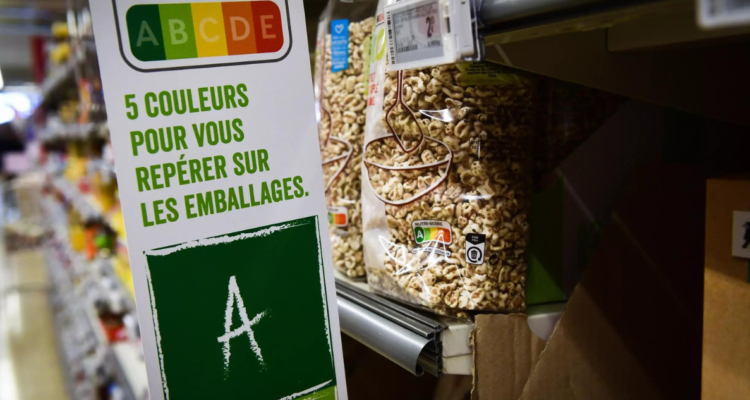 Faced with this split, the European Commission decided in September not to propose Nutri-Score as a formula for nutrition labelling. "Don't put anything on the table that will polarize the discussion."
However, according to 270 scientists who launched a call to endorse Nutri-Score in March 2021, Nutri-Score "has been the subject of numerous scientific studies demonstrating its effectiveness, relevance and usefulness. It is the only nutrition logo in Europe that has it: for consumers and public health.
"Unfortunately, Panorama has been complicated by heavy lobbying for the tool for commercial gain," he notes. Emma Calvert of the European Office of the Consumers Union.
Brussels is currently considering various existing labels. The wide lines still serve as inspiration Nutri his score, the green or black logos of the Nordic countries, the system championed by Italy, Nutriform his battery. Potentially consumed portion.
Italy defends its own products
Italy's prime minister is already campaigning Giorgia Meloni intervened in the discussion to denounce some devices in his opinion as "discriminatory and unfavorable to our agri-food system".
Italy's strong industry and flagship groups such as Ferrero (which sells Nutella and Ferrero Rocher chocolates) will be affected. Rome has also said it fears the devaluation of basic products of Roman gastronomy and the Mediterranean diet, such as olive oil, honey, Parmesan cheese, pizza and Parma ham.
Coldiretti It is the leading professional association of the Italian agricultural sector.
This argument has been embraced by many lawmakers, who suggest attacking ultra-processed foods and their marketing over local products.
"Adolescent obesity is not due to eating too much camembert" quipped at liberal MP Irène Torrét.
The idea is to establish a system based on the portion consumed. In its current formulation, French Nutri-Score classifies foods based on a reference of 100 grams or 100 milliliters, favoring comparisons. However, it does not take into account that some products such as olive oil and cheese are consumed in small quantities.
Chile example
The Commission's proposals must be discussed by the states and then submitted to MEP before the current mandate expires in 2024.
Meanwhile, other countries are making progress, some even taking more ambitious steps.is the case of Chile , is a mandatory system from 2016. "At the moment, there are 32 countries that have enacted laws similar to Chile's," explains Guido Girardi, a former senator who promoted the regulation.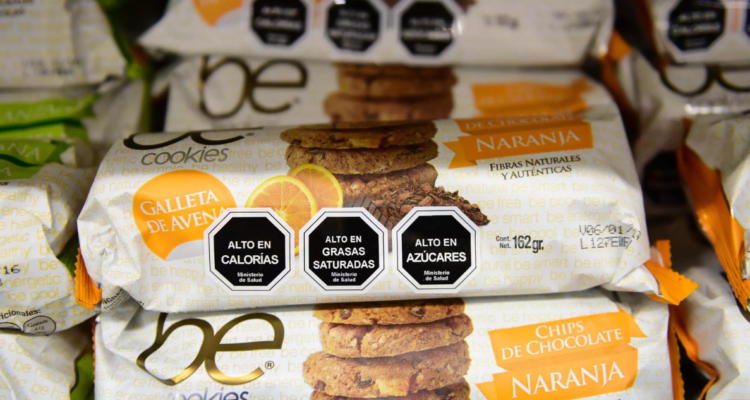 In Chile, products denoting high in calories, saturated fat, sugar, or salt are displayed with a single black logo, prompting their manufacturers to advertise on television or sell their products in schools. can not.
"One of the effects is having 20% ​​or more of the product reconstituted." to reduce the amount of sugar or salt, Girardi specifies.
Source: Biobiochile