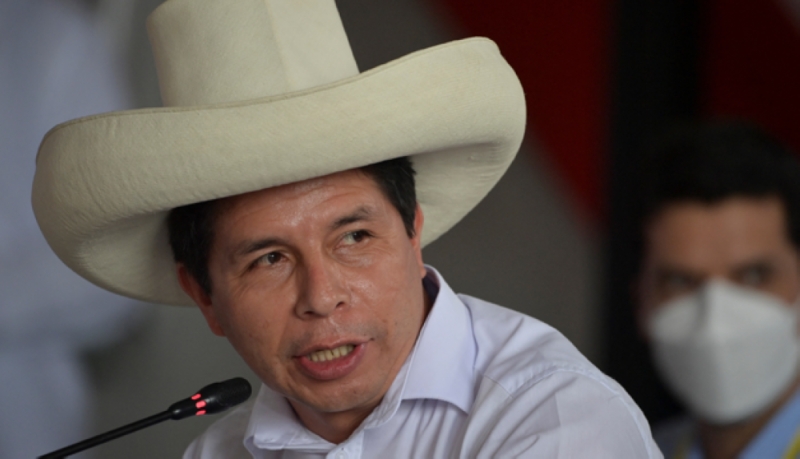 On July 28, 2021, Pedro Castillo was sworn in as president of Peru./AFP
The Peruvian judiciary extended the preventive detention of former Peruvian President Pedro Castillo, who was arrested on charges of leading a criminal gang, from 18 months to 36 months this Thursday.
Judge Juan Carlos Checkley also ordered the preventive detention and requested the arrest of former Transport and Communications Minister Juan Silva, who has been on the run since last year. Likewise, the magistrate demanded the appearance of Gaynor his Alvarado, the former head of the housing sector, and the payment of 35,000 Peruvian soles (8,700 euros).
Castillo, who has already served 18 months of pretrial detention on suspicion of rebellion after announcing the dissolution of parliament and the establishment of an emergency government on December 7, faces charges of manipulating public works contracts during his term. was sentenced to three years in prison.
The former president denies organizing a coup or participating in the manipulation of public contracts.

Source: Diario.Elmundo