The former prime minister was shot dead in front of the government headquarters
"Zoran Đinđić had this ability to look forward, but today politicians are without any vision, they only think about winning the elections. His Serbia was bursting with optimism, today it has burned out and sunk into apathy," says journalist Boško Jakšić.
On March 12, 2003, a little after 12 o'clock, Đinđić was arriving at the seat of the government, where he was supposed to meet with Swedish Foreign Minister Anna Lindh (she was assassinated exactly six months later). At 12:20 a.m., a police specialist shot him with a precise shot to the chest from the window of a building 180 meters away. Zvezdan Jovanović, the deputy commander of the infamous elite police special unit JSO, the red berets. The prime minister died almost instantly, even though they were still trying to save him in the hospital. The assassination was ordered by a member of the Zemun clan Milorad Ulemek – Legion. Jovanović claimed that he killed Djindjic, the first democratically elected Serbian prime minister since the fall of Slobodan Milošević's regime in 2000, because he saw him as a traitor to Serbia.
In the same year, as many as four attempts to assassinate him failed, the last one just a few weeks earlier, when a truck drove into a convoy of vehicles in which the Serbian prime minister was traveling to the Belgrade airport.
A few hours after the assassination, the Serbian government declared a state of emergency, which then lasted until April 22, and the Zemun clan was mentioned as suspects almost immediately. The assassination was followed by a police operation called "The Saber", during which 11,665 people were arrested, including party functionaries, high-ranking military officers, holders of judicial functions, entertainers, as well as Jovanović and many members of the Zemun clan. The arrests also helped clear up a number of other murders. Milorad Ulemek – Legija was in hiding for 14 months, and finally surrendered to the police in May 2004. Both he and Jovanović were sentenced to 40 years in prison.
The court convicted another 10 people of murder, the verdict was 446 pages long: Aleksandar Simović, Ninoslav Konstantinović, Vladimir Milisavljević and Sretko Kalinić were sentenced to 35 years in prison each, Željko Tojaga, Branislav Bezarević, Miloš Simović, Milan Jurišić and Dušan Krsmanović with 30 years in prison each, Saša Pejaković and eight years in prison. Just before the 20th anniversary, Krsmanović was released from prison after his sentence was reduced.
The general belief in Serbia is that there is a political background behind Đinđić's murder, which has remained unexplained. For supporters of Milošević and Serbian nationalists, Đinđić was a traitor, as he arranged for Milošević to go to The Hague in 2002.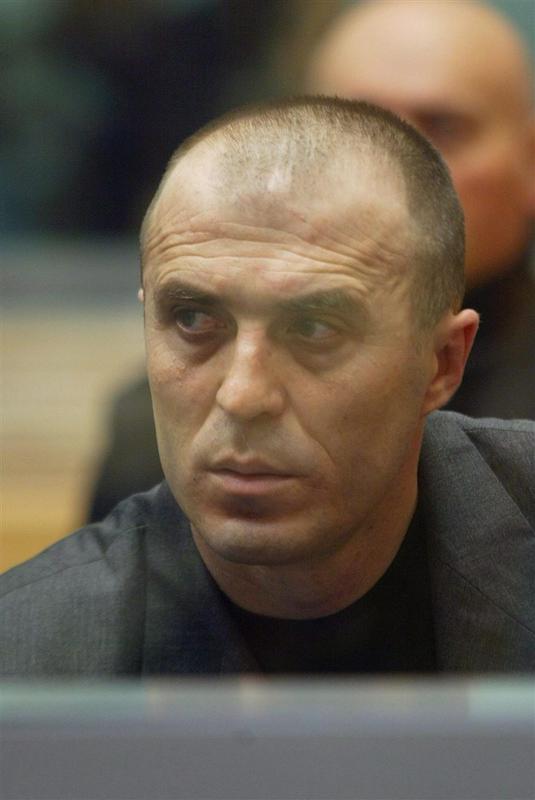 The city was in shock
"I remember very well every detail of that day. I was having lunch in the center of Belgrade when one of my friends' phone rang and he said that there had been a shooting at Đindić. At that time we did not know that the shooting was fatal for him. Of course we immediately left the restaurant and went towards the place. All the people I met were in shock. The place was in shock," remembers the events of 20 years ago, one of the most famous Serbian journalists, a long-time journalist and correspondent of Politika Bosko Jakšić. A large crowd then gathered at the funeral. "All this admiration for Đinđić came after his death, before which to a large extent everyone criticized and opposed him and blocked his work. If you were to ask me today what is the legacy of Zoran Đinđić, which is a question that is asked every year on the anniversary of his death, I can answer: as if he had left nothing."
Doctorate in philosophy from Habermas
Đinđić was born on August 1, 1952 in Bosanski Šamac in Bosnia and Herzegovina, where the family lived at the time because his father was in the JLA. He studied philosophy at the University of Belgrade, but then, after an alleged attempt to found an independent political movement came into conflict with the communist authorities, for which he was convicted, he moved to West Germany. The former German chancellor Willy Brandt intervened in this, who convinced the authorities to allow Djindjic to come to Germany instead of serving his sentence in Serbia. There he continued his education and then received his doctorate from a well-known German neo-Marxist Jörgen Habermas. In 1989, he returned home and took up the position of professor at the University of Novi Sad. A year later, he was one of the 13 co-founders of the Democratic Opposition of Serbia, and four years later he became its president. He was among the key actors of "October 5", the revolution that ousted Slobodan Milošević from power. He was arrested on April 1, 2001.
In 1997, he was elected mayor of Belgrade, holding the position for only a few months. After winning the elections in December 2000, he was sworn in as Prime Minister on January 25, 2001, and upon taking office, he pledged to establish democratic foundations in Serbia. His government started radical reforms – both social and economic, his pro-Western orientation led to an improvement in relations with Western countries, especially the United States. The government also undertook to cooperate with the Hague Tribunal, and during its mandate, many Hague defendants were arrested, including Milošević, who was extradited to The Hague at the time.
"Zoran Đinđić had this ability to look forward. Today, politicians are without any vision, they only think about winning the elections. His Serbia was bursting with optimism, today it has burned out and sunk into apathy. Đinđić wanted liberal modernism, today, Serbia is an authoritarian state with all the signs of a cult of personality, without any democratic growth hormone." is a sharp Jakšič. As he says, Đinđić was almost messianically ordained to lead Serbia into the European Union, and if he had survived, he is convinced, this would probably have happened by now. "Instead, today Serbia is further from the EU than it was 20 years ago, and closer to the East than Đinđić could possibly have dreamed of. Đinđić also intended to solve the Kosovo issue, we don't know exactly how, but certainly his pragmatic mind would have come up with a solution that would not have lost Serbia's support, as it has. From what I hear, many people in the West today regret that they did not support Đinđić more."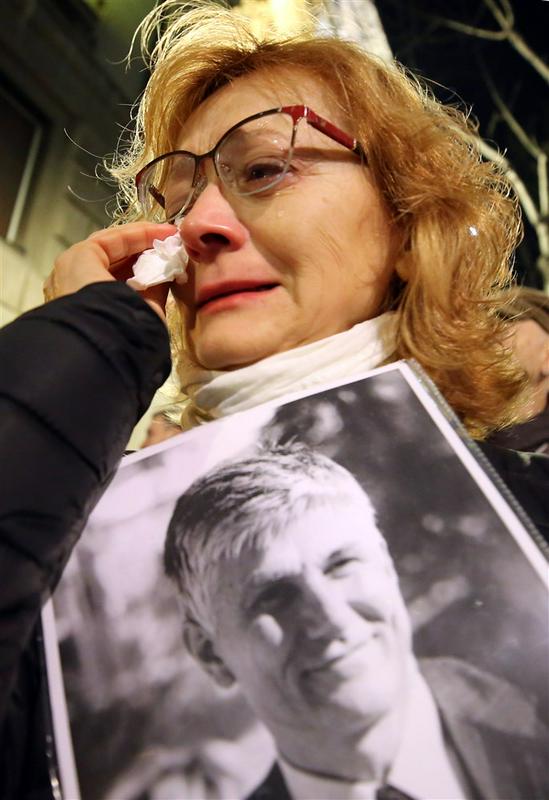 The involvement of politics in the murder has never been clarified
As the interlocutor assesses, it now fully shows how Đinđić was right when he once said that our society is sick in various ways and that it cannot be cured simply by changing the government. "Now it appears that Serbian political pharmacology is not in a position to find a cure and finally establish an orderly rule of law in all aspects of liberal democracy. At the same time, we must not forget that many were involved in Zoran's death, and only the perpetrators of his assassination, others are still at large. Many Serbian politicians are still trying to discredit Đinđić today. The assassination prevented Đinđić from being better understood. His many ideas actually live better in the many such epitaphs that fill the anniversary and books , but actually in practice."
When asked about the political background to the assassination, Jakšič says that some negative coincidences came together, which is "Zoran paid with his life, and Serbia with lost three decades."
One of the convicts for the assassination, Krsmanović, was released just before the anniversary, which resonated strongly with the Serbian public. "The strong wing of the extreme right probably considers him a patriot because he killed, in their opinion, the traitor Đinđić. This is part of the reality of a deeply divided Serbia."
In his opinion, Serbia has not recognized that the world is changing for a long time. "However, with the war in Ukraine, the world has changed radically, and we continue to try to maintain some neutrality. But this is not a time that would allow neutrality, but rather a time when it is necessary to clearly define whose side you are on. At the same time let me remind you of Churchill's famous statement, who said that it doesn't matter if a country is neutral, it matters whose side it is neutral on. So, at this moment, we can say that Serbia is neutral on the Russian side and not on the side of the West , towards which it basically aspires." As he says, there are some signs, in connection with the European plan regarding the Kosovo issue, that this position of Serbia could change and that Serbia would finally return to this basic inclination towards the West.
"What is the big problem that Vučić is facing at the moment is that at the same time that he is trying to lean towards the West, he is basically a hostage of his own politics. For the last 10 years, he has been urging the public to be pro-Russian. For ten years, he has helped in forming the right, he brought the Serbian Orthodox Church into political life for ten years. Now he would like it to end. But you cannot change in three months something that you have done for ten years. It is clear that he is faced with problem, he's trying to buy time, as he's been doing until now, but that time is actually gone. Kosovo has actually become a kind of catalyst for an accelerated process that affects everyone else as well." is harsh towards the Serbian president. Brussels is changing its policy on enlargement, which is evident in the cases of Ukraine, and the countries of the Western Balkans have been waiting for entry for years. "It is clear that he cannot first accept Ukraine as a new member before accepting the Western Balkan countries. This would be a scandal. All the countries of the Western Balkans are thus given the opportunity to speed up their entry into the EU. It is not yet clear whether they will take advantage of this opportunity , but if Serbia misses this train, it would be disastrous for Serbia," says Jakšić.
Source: Rtvslo