The cause of the tragic accident was probably a sandstorm
At least one person died and more than 40 were injured, many of them seriously, in a massive chain collision on the highway near the Hungarian town of Herceghalom west of Budapest on Saturday.
According to the Hungarian Press Agency MTI more than 40 vehicles were involved in the accident, 19 of which caught fire after the collision.
According to the Hungarian highway company, the accident was most likely caused by a sandstorm that reduced visibility.
Emergency teams were rescuing people from destroyed cars and trucks and removing the consequences of the accident until early morning.
39 injured people were transported to hospitals. According to local media, 14 of them are in critical condition. Ten children were also injured, four of them seriously.
Highway M1 is still closed in both directions.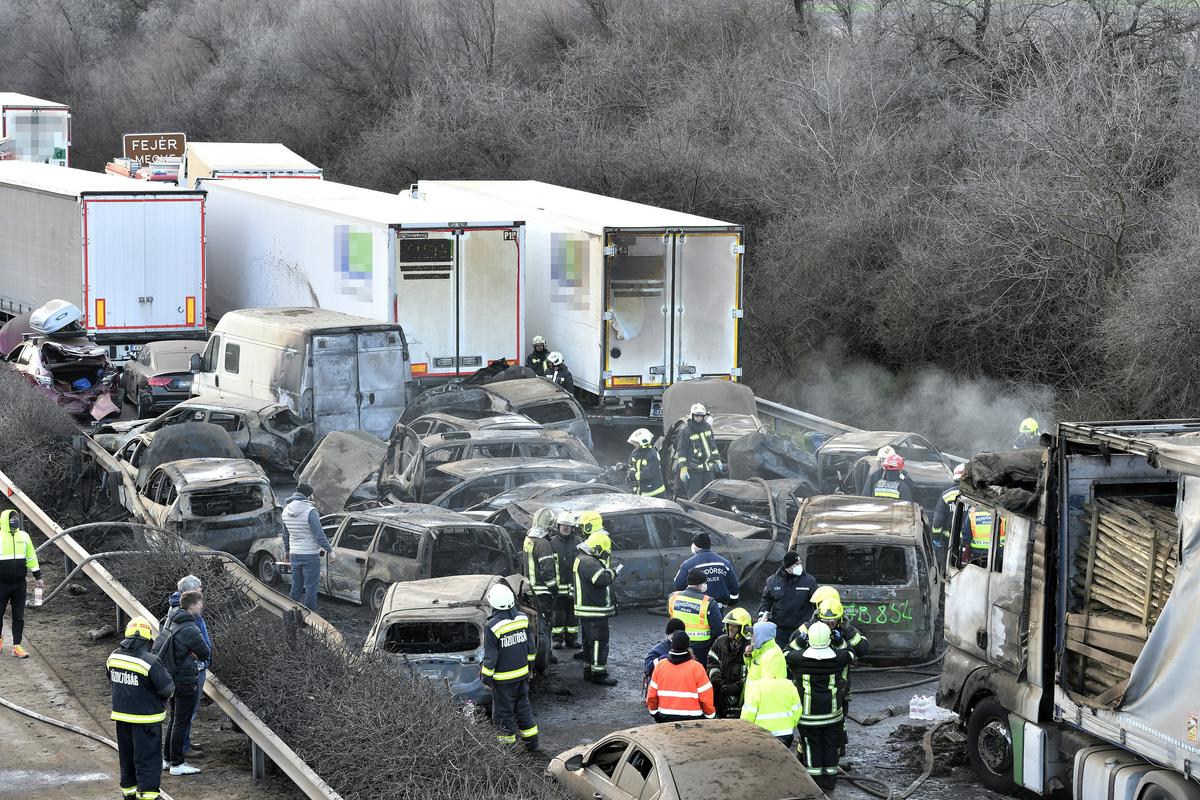 Source: Rtvslo