The former president of the United States against his former leader
Former US Vice President Mike Pence has delivered his harshest criticism yet of his former boss Donald Trump, telling reporters that history will hold him responsible for his role in the January 6, 2021, attack on the US Congress.
Pence was on Capitol Hill when thousands of Trump supporters stormed the building to prevent Congress from certifying the results of the 2020 presidential election, in which Trump lost to the Democrat to Joe Biden.
Since the vice president has the constitutional role of president of the Senate, Pence assumed the usually purely protocol task of confirming the votes of the Electoral College. During the siege of Congress, Trump posted several tweets, in one of which he called on Republicans to "fight back" and in others he claimed that the election had been stolen from him. He also criticized Pence for endorsing the election results.
"President Trump was wrong," Pence told the assembled reporters and guests at the The Gridirons dinner, annual gala event in Washington. "I myself had no right to overturn the outcome of the election, and his reckless statements put my family and everyone on Capitol Hill at risk that day, and I know history will find Donald Trump guilty."
Pence, who is still considering running for president in 2024, was quickly escorted to safety by security guards during the attack on Congress. He has rarely touched on it in the months since the incident, but has been much more vocal recently when it comes to criticizing the rioters and his former leader's behavior that day.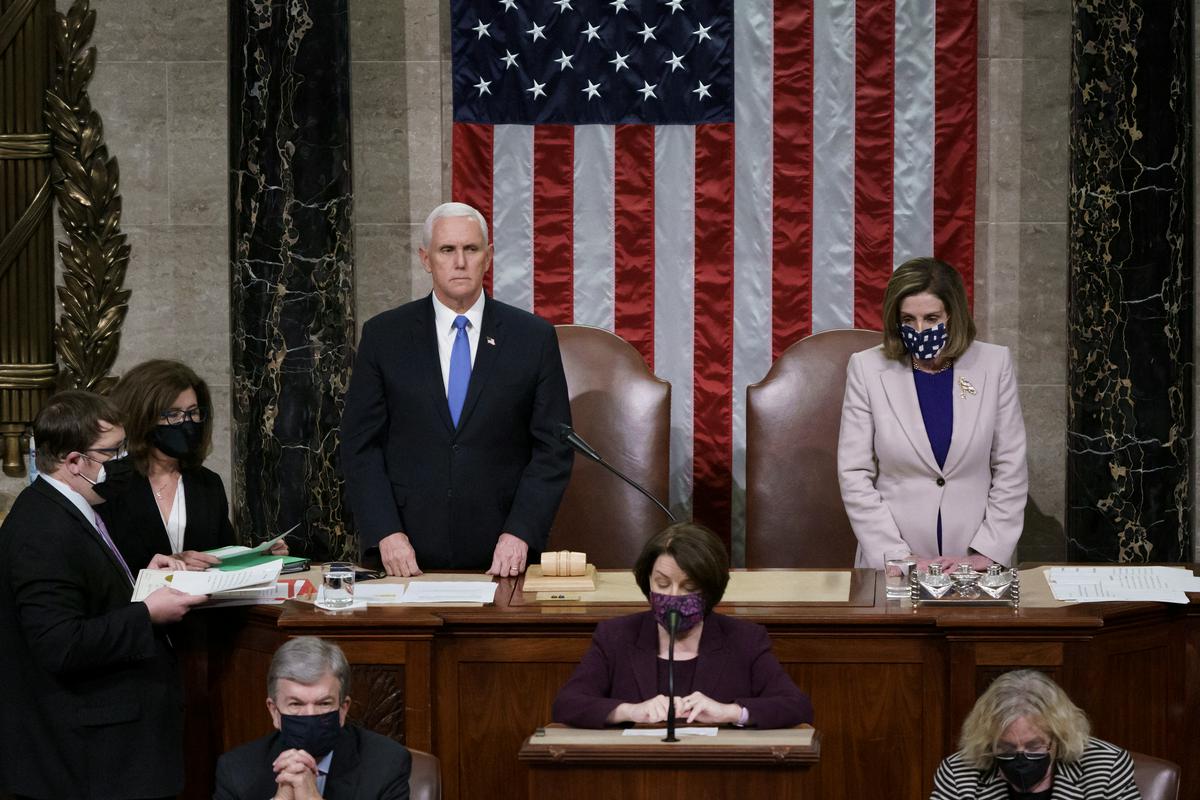 In recent interviews, he has been extremely critical of Trump, and in a memoir he published in November, he outright accused Trump of endangering his family by inciting supporters.
The harshest criticism yet
But Pence's statements last night are the most unequivocal yet. "What happened that day is a shame," he said. "And to try to portray those events in any other way is a mockery of decency. As long as I live, I will never try to diminish the importance of the injuries that people suffered, the lives that were lost or the heroism of the police officers on that tragic day."
Pence's relationship with Trump has been complex ever since they left the White House. The 63-year-old Republican from Indiana criticized the behavior of the former president, but avoided the harshest criticism of Trump himself. He also refused to cooperate with the House committee investigating the attacks on Congress, saying it was a partisan committee made up mostly of Democrats.
The former vice president's latest statements suggest he is willing to distance himself more concretely from Trump as the 2024 campaign heats up — even if it means alienating millions of Republican voters still loyal to the former president. Trump officially announced his re-candidacy for the presidency in November.
Source: Rtvslo