A new anti-government protest in the capital Chisinau
Moldovan police say they have arrested members of a network allegedly linked to Moscow that is trying to destabilize the former Soviet state. Meanwhile, a new protest against the government took place in the capital, Chisinau.
After house searches on Saturday night, 25 people were questioned and seven detained, the police chief said Viorel Cernauteanu.
According to him, the group was discovered after an agent managed to infiltrate it. It is said to be headed by a man with Moldovan and Russian citizenship. "They came from Russia with a very specific role," said the policeman.
According to him, the Moldovan authorities took action after they "received information about the organization of Russian special services with the aim of destabilizing actions on our territory through demonstrations."
According to police, members of the group were trained to cause mass riots at today's protest against Moldova's new pro-Western government. They were allegedly promised $10,000 for their role.
Party of a pro-Russian oligarch Ilhana Šorwho is otherwise in exile in Israel and has six seats in the 101-member parliament, has mobilized people in recent weeks to protest against the pro-European government in Moldova.
Protesters against the pro-European Sandu government
At today's protest rally in Chisinau, around a thousand people chanted "Down with the dictatorship" and demanded the resignation of both the president Maia Sandu as well as new governments led by the Prime Minister Dorina Recean.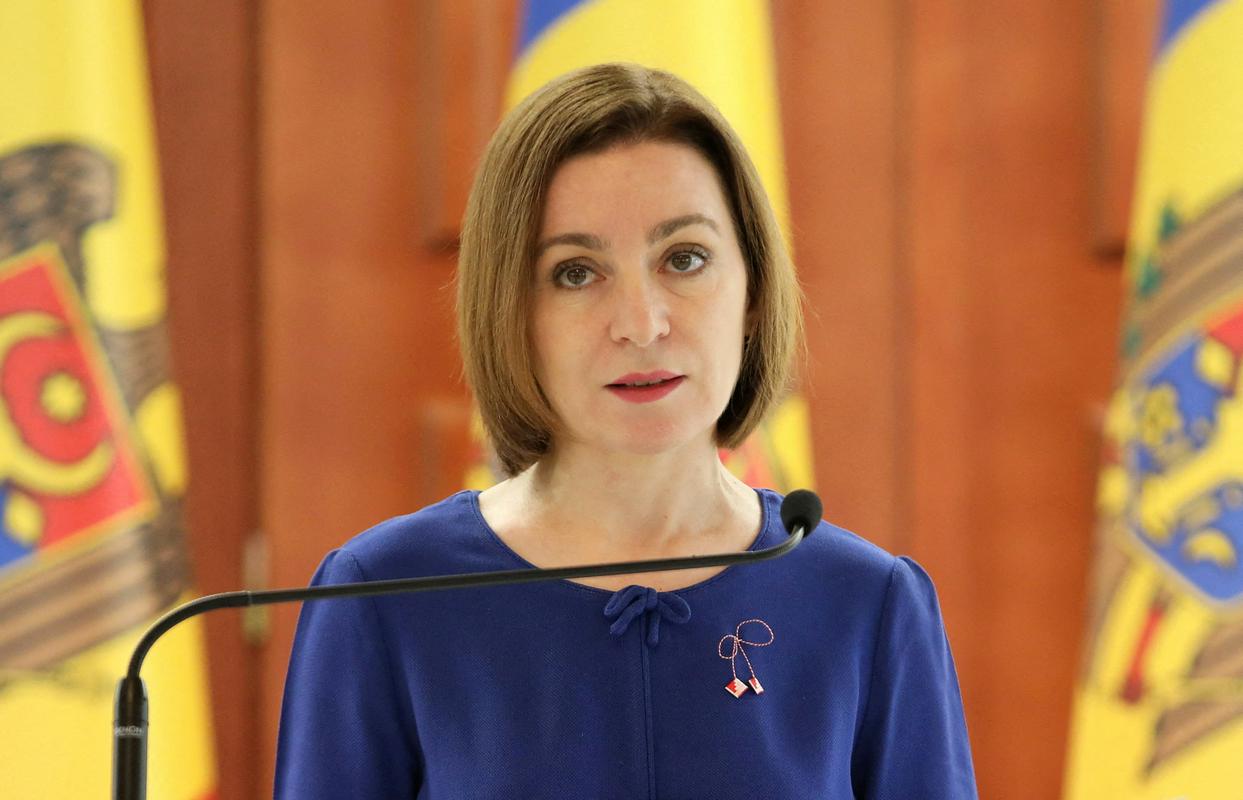 Police arrested 54 protesters, including 21 minors, who were "exhibiting questionable behavior" or carrying prohibited items, including a knife.
In February, Sanduyeva accused Russia of planning a violent overthrow of the regime in Chisinau with the help of saboteurs posing as anti-government protesters, which Russia has denied. The Moldovan authorities are said to have learned this from the intelligence provided to Moldova by Ukraine.
Today's protest was one of several in recent weeks, with protesters demanding, among other things, that the government cover the cost of winter energy bills and "not drag the country into war".
Police said they received four bomb threats today, including one at an international airport, in what they described as "part of attempts to destabilize" Moldova, a former Soviet republic of 2.6 million people.
At the same time, border authorities announced that they had denied entry to the country in the past week to 182 foreign nationals, including a "possible representative" of the Russian private military mercenary group Wagner, which is fighting in Ukraine.
Great influence of Russia
Russia has traditionally wielded considerable influence in Moldova, one of the poorest countries in Europe, which gained EU candidate status last June, especially in the separatist region of Transnistria in the east of the country, where Russian troops have been stationed since the 1990s.
Today's police announcement comes just days after US intelligence officials said they had determined that actors with ties to Russian intelligence were planning to use protests in Moldova to launch an uprising against Moldova's pro-Western government.
Source: Rtvslo