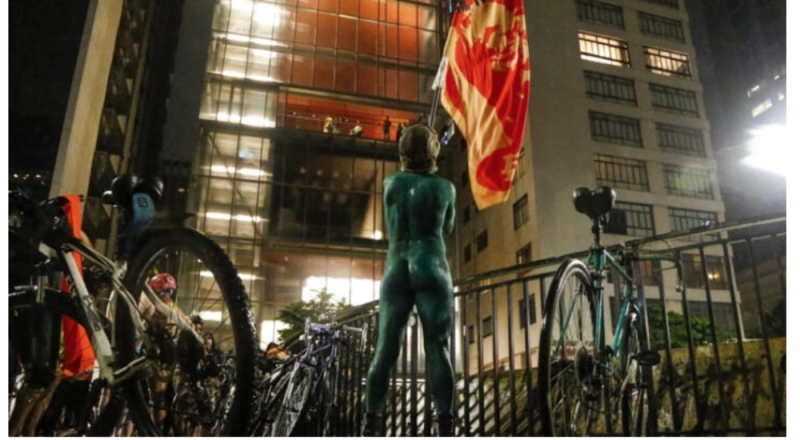 Screenshot/AFP.
With or without helmets, baring their butts or riding in bike saddles, about 30 cyclists braved the rain this Sunday in São Paulo, Latin America's largest megalopolis, to beat the drivers. raised awareness about cycling among "Vulnerability" to a traffic accident.
At dawn, on Paulista Avenue, Brazil's economic capital's most iconic artery, most are naked, but some prefer thongs and underwear.
One of them is shown naked as a worm, with a completely green body and a shapka on its head.
They all responded to the call of Pedalada Pelada, the Brazilian version of the World Naked Bikes global movement.
41-year-old photographer Allis Bezerra told AFPTV: "We are naked on one of Latin America's biggest thoroughfares, showing our vulnerability to force and vehicular violence." showing," he said.
"This movement helps show society how important we are. By using bicycles as a mode of transportation, we remove polluting cars from city traffic," he added. .
43-year-old artist Andresa Aguida painted the message 'Sustainable Pedaling' on her stomach before going topless down Paulista Avenue.
"When the driver honks at us, he seems to disrespect us and say, 'Go ahead or we'll run you over,'" he accused.
According to a study by the Brazilian Association of Road and Traffic Medicine (Abramet) published last June, more than 16,000 accidents occurred in Brazil in 2011, leading to the hospitalization of cyclists in serious condition. It averaged 44 per day.

Source: Diario.Elmundo