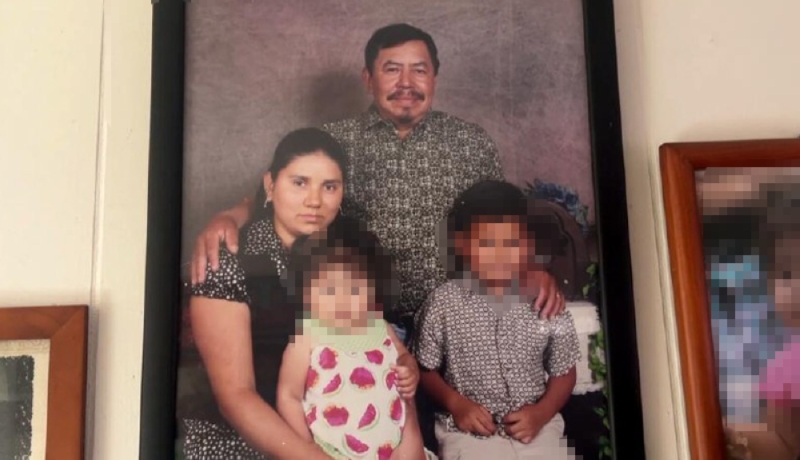 Salvadoran relative regrets this tragic accident took his life / Courtesy Univision.
Jose Asensio, 64, from Salvador, died after being hit by a car while doing physical activity on the street near his residence. To this day, authorities are investigating the incident, but his relatives regret the tragic event and the slowness in investigating the incident.
The fatal accident occurred on February 26 in East Palo Alto, California, where police reported that around 10 a.m., a Salvadoran was run over while exercising on a daily basis, sustaining multiple injuries. Death, according to information collected by the Univision chain.
Relatives were contacted by the police station to inform them that a relative was seriously injured in a car crash.
They explained that after surviving a stroke in 2013, the Salvadoran had a habit of going out to walk a few kilometers in the morning as an option to stay healthy.
They also regret that this fact took the lives of their loved ones.
"Like most fathers, he was one of the most loving people we could ever have. I was there to support them," Henry Asensio Landaverde, the son of the victim, told Univision.
To this day, police are still investigating the incident and only know that the vehicle that hit Asensio also hit three other parked vehicles. I was seriously injured.
The Salvadoran was taken to the city hospital but did not survive the blow.
Authorities found the vehicle that hit Asensio one block from where the incident occurred, but the driver fled.
Investigations suspect the perpetrator may have been driving under the influence of alcohol or drugs, but have not yet been able to identify the perpetrator.

Source: Diario.Elmundo