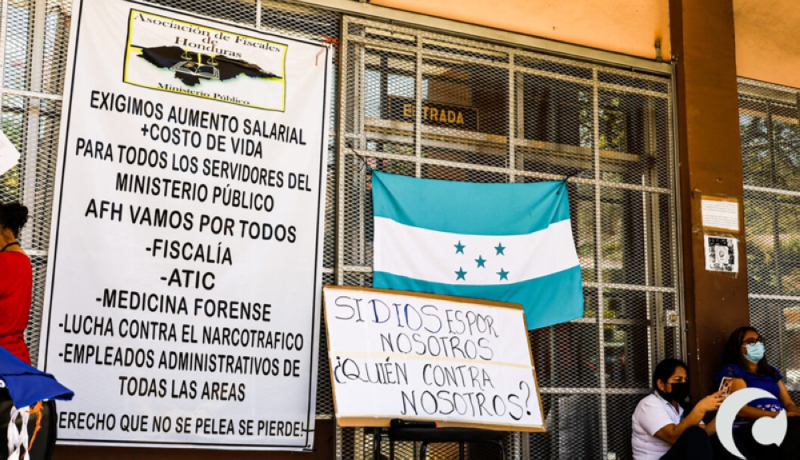 Courtesy of Channel 13 of Costa Rica.
Honduran prosecutors, forensic scientists and investigative police launched an indefinite strike on Monday to demand higher salaries, leading to the rescheduling of some trials.
In a statement, the Prosecutor's Association said, "We have decided, together with forensic officials, not to conduct physical examinations, expertise, or autopsies indefinitely."
About 90 percent of the 3,800 public ministry officials, including 860 prosecutors, took part in the strike, according to the association's president Victor Marin, who led the protest outside the Forensic Department's headquarters in Tegucigalpa.
Public Ministry communications director Yuri Mora said strikers "chained and padlocked" the doors of facility buildings across the country, but some officials who did not follow the strikes teleworked.
Marin noted that while some prosecutors earn $600 a month, the cost of a basic basket has "doubled" since last year, so they're taking 15% of their salary. I am requesting an increase.
"Being an investigator investigating organized crime, drug trafficking, sex crimes, gang money laundering and minimum wage cases is already not worth it," Marin told AFP.
Supreme Court spokesman Melvin Duarte told AFP that some trials had been "rescheduled" because of the strike.

Source: Diario.Elmundo