Freddy became the longest-lasting tropical cyclone in history
The death toll from Tropical Cyclone Freddy in Malawi rose to 190 today, the civil protection authority said. Almost 800 people are injured. The storm hit southern Africa for the second time in a month.
It's Freddy in reached Malawi early Monday morning after wreaking havoc across Mozambique late last week.
According to the Malawian authorities, the death toll from the cyclone has risen to 190. On Monday, the media reported 99 dead.
Due to heavy rainfall, floods and landslides as a result of the raging cyclone, according to official data in Nearly 800 people have been injured in Malawi, the German news agency DPA reports.
According to the Civil Protection Administration, 37 people are considered missing, and at least 20,000 people have been left homeless.
The storm also paralyzed the supply of electricity in the country. In most of Malawi, people are dealing with extended blackouts. The state electricity company announced that it cannot train the hydroelectric plant to work, as it is full of material brought by the water.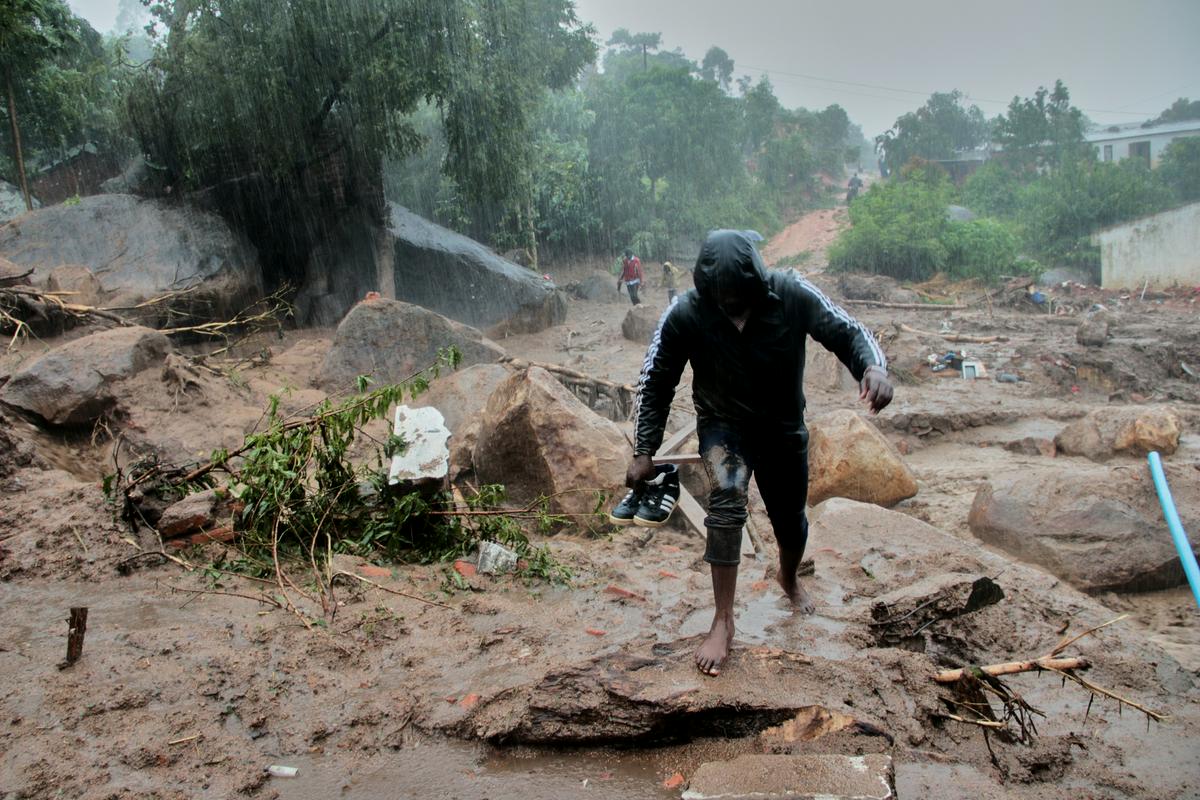 Densely populated poorer communities are the worst hit. Some of the poorly built houses of the local residents have collapsed, others have in completely washed away by the water.
The UN warns that the storm could worsen the outbreak of cholera, one of the worst health crises in Malawi.
At least eight people died in Mozambique
In neighboring Mozambique, at least eight people have died since the end of last week, the Ministry of Health announced. The dead are also reported from Madagascar, in in both countries, the cyclone claimed nearly two dozen lives and affected nearly 400,000 people, reports the French news agency AFP.
According to official data, it is in all three countries in the past four weeks in a total of 225 people died during the cyclone's rampage.
Freddy the longest lasting cyclone
in

history

Cyclone Freddy reached the south of the African continent just under three weeks ago, where it spread from Madagascar towards Mozambique and then turned back towards the Indian Ocean. At the end of last week, Freddy again reached Mozambique and Malawi with downpours and strong winds.

According to the UN World Meteorological Organization (WMO), Freddy, which formed over northwestern Australia at the beginning of February, became the longest-lasting tropical cyclone in history. It surpassed Hurricane John's 1994 record of 31 days.

Experts warn that climate change is making tropical storms even stronger.
Source: Rtvslo