The government of Prime Minister Plenković is urged to take action
Around 1,500 doctors from all over Croatia gathered in front of the government building in Zagreb, calling on the government to take urgent measures to save the Croatian health system. They warned that one million Croats could be left without a personal doctor.
Doctors they are pointed out the overload and poor working conditions, the government under the leadership Andrej Plenković accused of disregarding their demands. To the rally they are doctors came in white coats, and many they are carried banners with the words SOS for healthcare.
"The system is collapsing before our eyes," he announced from the podium Krešimir Lueticpresident of the Medical Association, one of five associations that they are organized protest.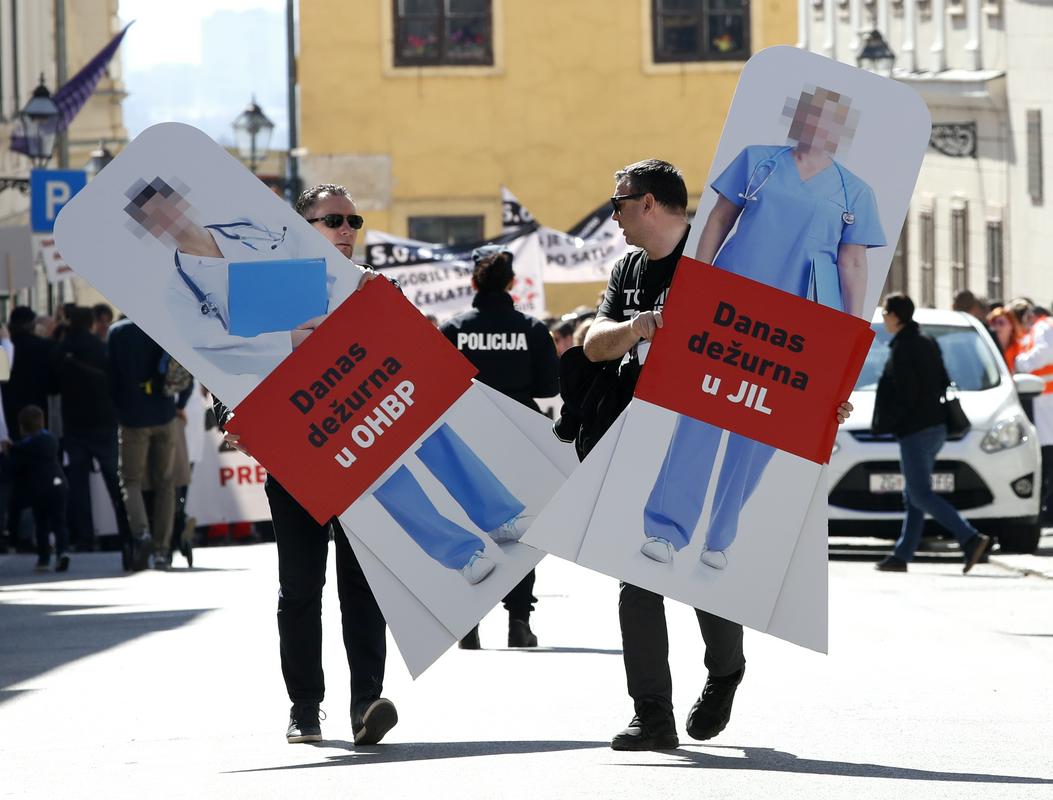 From the stage they are then there were many calls to the government to take action, because otherwise one million Croats will be left without a personal doctor, and young health workers will quickly look for work abroad.
President of the Croatian Medical Union Renata Čulinović Čaić she noted that they are "problems are chronic, and the condition is acute". She added that doctors work 24 hours a day, with the state forcing them to work overtime, which they often do illegally.
In front of the protest of doctors from all over Croatia is the Minister of Health Fairies Beros published a public letter questioning the real motives behind the protest. In doing so, he singled out the medical association and hinted that they do not care as much about the material rights of doctors as they do about their own interests.
Source: Rtvslo