The mayor of Milan will comply with the order
Italy's far-right government has told Milan's city council to stop registering children of same-sex couples. In Italy, they do not have the right to adopt children, saying that this would encourage surrogacy.
Italy legalized same-sex unions in 2016 despite opposition from Catholic and conservative groups, but did not grant those couples the right to adopt children, saying it would encourage surrogacy, which remains illegal.
In the absence of clear legislation in this area, some courts have allowed same-sex couples to adopt the children of one of the partners, and the mayors of some cities, including Milan, have also registered children born to surrogate mothers.
The centre-left mayor of Milan Giuseppe Sala announced on Monday that it had received a letter from the Home Office asking it to stop registering children of same-sex couples.
"This is an obvious step backwards from a political and social point of view. I try to put myself in the shoes of those parents who thought they could count on this possibility in Milan," he said in a podcast, promising to fight against change.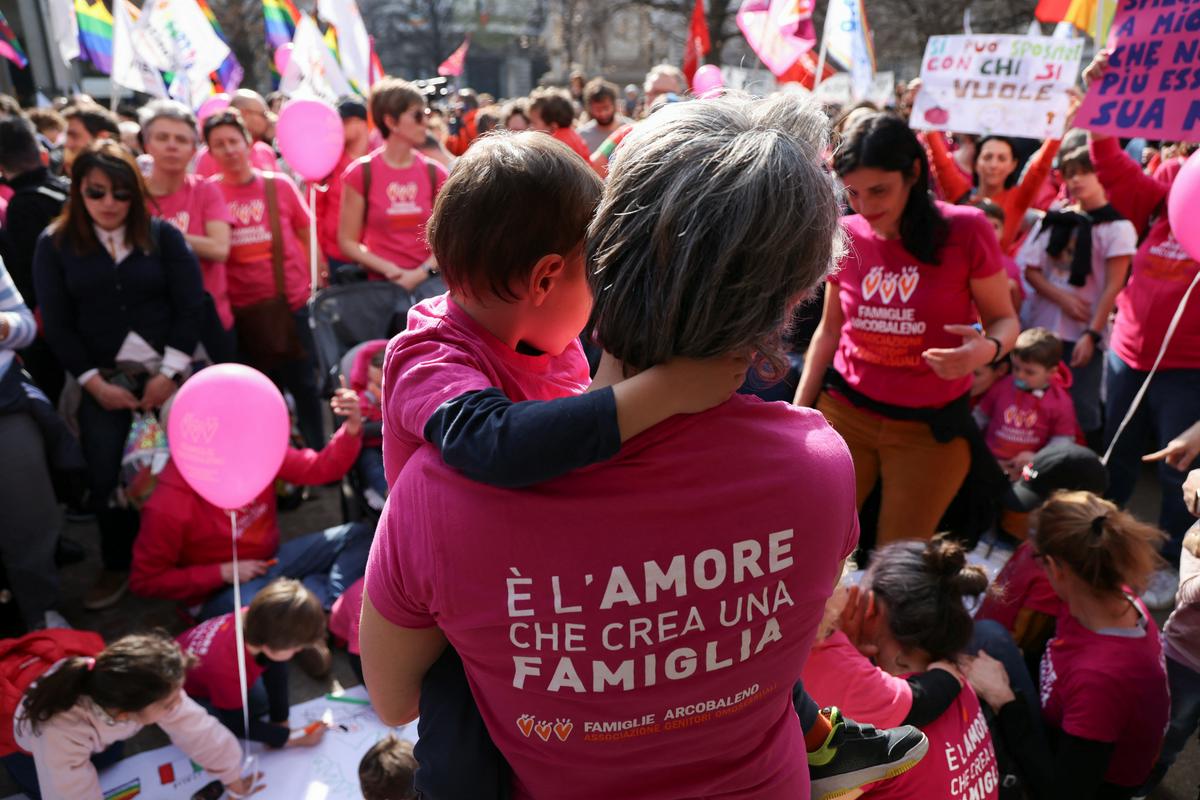 The founder of the Gay Party (Italian Partito Gay) Fabrizio Marrazzo meanwhile announced that around 20 children are currently waiting for registration, the Guardian reports.
However, the Italian Ministry of the Interior refers to the judgment of the highest Italian court and claims that the parents must obtain legal recognition of the child only if the court expressly approves the adoption.
The mayor of Sala announced that he would comply with the ministry's order, but that he would continue to fight politically for the rights of same-sex parents and their children to recognition.
The new move by the government in Rome has been condemned by LGBT+ activists, who say the government's move is unfair and discriminatory.
Protests against restricting the rights of same-sex partners
Meanwhile, several hundred opponents of the government's move gathered in Milan. "Explain to my son that I am not his mother," read one of the signs among the many rainbow flags. They were also at the rally Elena Schleinthe newly elected leader of the center-left Democratic Party, and several other opposition politicians.
Source: Rtvslo