A strong earthquake was recorded in various provinces of Ecuador this Saturday afternoon, killing four people so far.
The death toll from a magnitude 6.5 earthquake recorded in Ecuador's coastal Guayas state on Saturday has risen to four. according to a bulletin from the Risk Management Office.
Shortly after the tectonic movement felt in 13 of the country's 24 provinces, another magnitude 4.8 occurred in the same region.
The Navy's Oceanographic Research Institute reported that the quake did not meet the conditions necessary to generate tsunamis on the country's continental and island shores.
According to the Risk Management Office, the damage was registered in the central canton of the city of Cuenca, Azuay. Where the front of the house collapsed over the vehicle where the death was reported.
Ecuador earthquake
El Oro, on the border with Peru, A two-story house collapsed, trapping people inside, the company said in a statement.
Similarly, the collapse of the old Cabotage pier, damage to the YAT Club Machala, cut telephone lines and power shortages in several cantons of the state were recorded. In addition, the walls of the building cracked, trapping people.
"Additionally, the collapse of the SIS ECU 911 camera tower on Gianberi Island in Santa Rosa province has so far recorded three deaths," he said in a statement.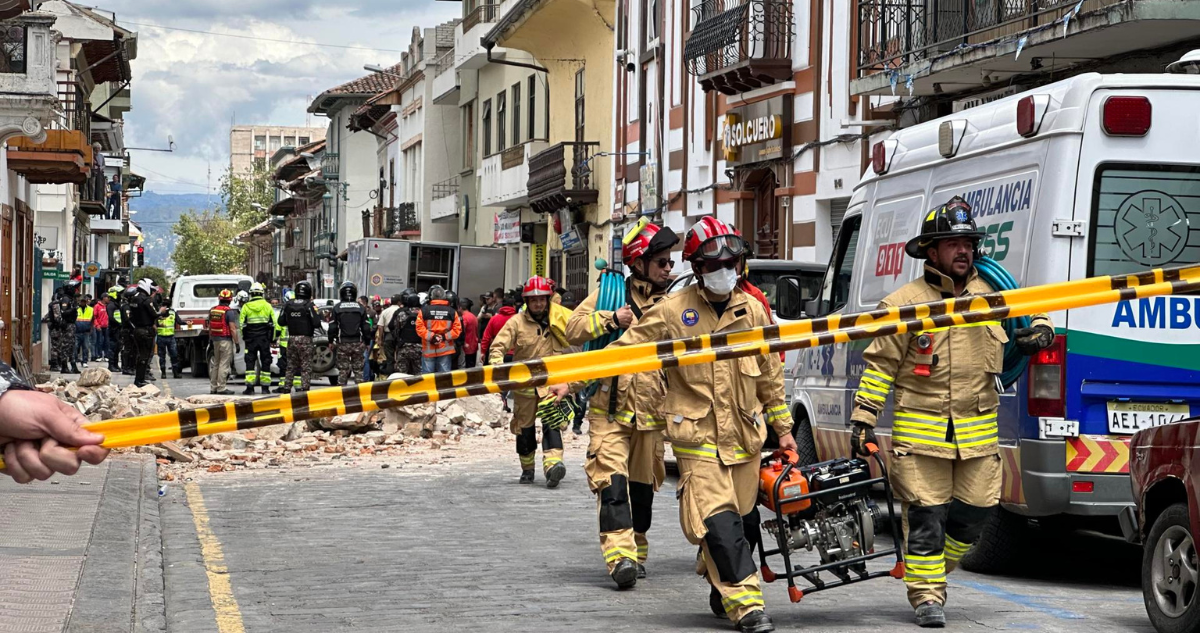 In the coastal state of Guayas, masonry masonry in buildings and shopping centers, as well as the facades of supermarkets collapsed.
In the Chimborazo province of the Andes, a highway was damaged by a landslide caused by an earthquake.
destroyed house
Public company Petro Ecuador has confirmed that facilities at the terminals of Maritimo Barao, Chorrillos, Monteverde, La Libertad and La Toma Roja Deposit have not registered the news.
The Esmeraldas-Quito pipeline was temporarily shut down as a precautionary measure, but has since restarted without incident.
Similarly, the Pasquales terminal and LNG plant, as well as Terminal 3 Bocas, ceased operations and were evacuated as a precautionary measure. No news was reported in the initial balance.
Guayaquil and Cuenca airports have been operating without news, with "no news for the hydrocarbon sector so far," it was reported.
The Secretariat showed preliminary general balance of payments showing two homes affected and two destroyed. Three educational units and an equal number of health centers were affected.
Ecuador's President Guillermo Lasso indicated this afternoon that he had convened the National Committee of Emergency (COE) to deal with the situation after the earthquake.
According to reports from ⭕️'s monitoring unit @Riesgos_Ecstate-registered earthquakes, situation reports are shared nationally #Guayas.
➡️ 4 dead
➡️ 1 injured
➡️ 3 Affected Educational Units
➡️ 2 houses completely destroyed pic.twitter.com/3auI4iZLto

– Ecuador Risk (@Riesgos_Ec) March 18, 2023
Source: Biobiochile