The Russian President toured Mariupol in a car he drove himself accompanied by the Deputy Prime Minister. In addition, he stopped at various locations to greet citizens of the city occupied by Russian forces last May.
Russian President Vladimir Putin visited Donbass for the first time since the start of the war in Ukraine.
It was a lightning night visit to Mariupol, a port city on the coast of the Sea of ​​Azov, which came under Russian military control last May after almost three months of fighting.
The Kremlin reported on the president's visit this morning after he finished his visit and left the area. Dmitry Peskov, a spokesman for the Russian presidential office, described the visit as "work and inspection of the city's reconstruction work."
night drive
Putin toured the city in a car driven by himself, accompanied by Deputy Prime Minister Marat Yusnurin, who is in charge of overseeing the reconstruction work, as seen in images aired on Russian television.
"It was a compact fleet of cars with the president. In one of them he was behind the wheel," Peskov said at a press conference, adding that Putin "likes to drive."
A spokesman assured that the president "observed all traffic regulations" as he traveled around the city.
According to the Kremlin, the visit to Mariupol, as well as to Crimea, which he made this Saturday, was not planned for the ninth anniversary of the annexation of the peninsula.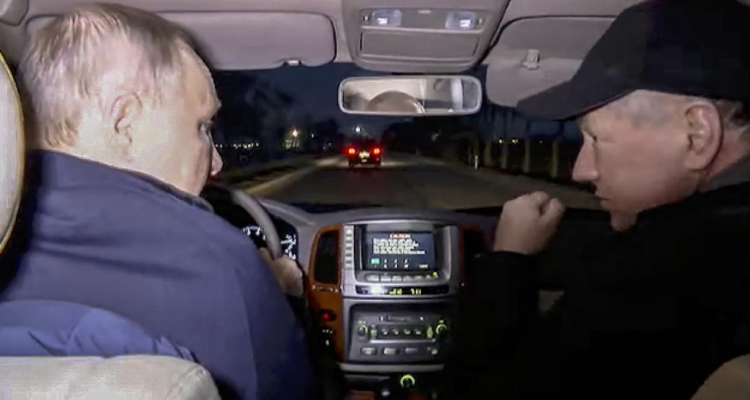 risk-free visit
Although Mariupol is about 80 kilometers from the front lines, the Ukrainian military has declared that the city of Mariupol is already within artillery range, so Putin's visit was "unexpected". It may have been for security reasons.
The Russian president had been criticized by his country's ultranationalist department for not visiting any of the four other Ukrainian regions annexed by Russia, with the exception of Crimea.
Putin's visits to Crimea and Donbass came on the eve of Chinese President Xi Jinping's visit to Russia, so his visit could be a message to his guests that he is controlling the situation in the conflict zone. Gender cannot be denied.
Source: Biobiochile