Two Cubans have made an incredible escape from the island, flying 160 kilometers over the sea in a fragile electric hang glider. They landed safely in Florida, USA, but their acceptance in that country remains questionable.
Two Cubans were detained at Key West International Airport in South Florida on Saturday and arrived aboard a motorized hang glider, police sources confirmed to the EFE.
Adam Linhart, a spokesman for the Monroe County Sheriff's Office, said two Cuban citizens he said he did not have information on had been turned over to Border Patrol.
The arrival took place around 10:30 local time (11:30 in Chile) and apparently the Cuban was not injured during the flight.
Border Patrol did not thank the Monroe Sheriff's Office for their cooperation or provide details, but simply informed them of the detention of the two immigrants over the network.
The tourist island of Key West is located 100 miles (160 kilometers) from Cuba and, like the rest of the Florida Keys, is the place where rudimentary boats leaving Cuba disembark.
Arrival by air is not common
In October 2002, a Cuban pilot in an old Russian-built Antonov single-engine plane landed at the Dade Collier Training and Transition Airport in the middle of the vast Everglades wetlands. He was taken into custody, but a judge granted him asylum and was not deported.
In fiscal year 2022 (October 1, 2021 to September 30, 2022), a total of 6,182 Cuban migrants were intercepted in the waters of the Florida Strait.
So far, 5,862 Cubans have been intercepted in the current fiscal year starting October 1, 2022. This is a high figure when considering the entire previous financial year.
Cubans have also arrived at the Mexican border in record numbers since 2021, but since January they have been allowed to enter and work in the United States for two years if the beneficiary has a responsible sponsor. Have a humanitarian program that allows.
measures that also apply to Venezuelan, Nicaraguan, Haitian intended to prevent the arrival of large numbers of migrants at the border.
According to Cuban media reports this week, as of 2023, 2,798 illegal migrants have returned to Cuba, of which 2,008 are immigrants from the United States.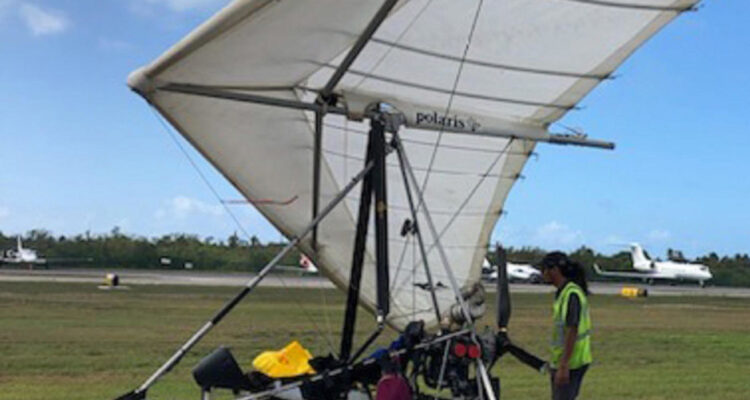 Possible deportation?
In a phone interview with Hispanic channel Telemundo, Ismael's sister said she didn't know what the family was planning and urged U.S. authorities not to return them to Cuba.
The motorized hang glider carrying two Cubans landed safely Saturday morning at Key West International Airport, one of the southernmost islands in the Florida Keys, less than 100 miles from Cuba.
"They made a commercial flight for tourism and took some Cubans who could afford it." Laura Hernández Chirino told Telemundo.
"Even if they are brought back to the problems they are looking for, there is no word for it, and it is comparable to nothing. You can't be anyone else," said the sister of one of the two pilots.
Border Patrol only informed about the immigrant detention on its network, without providing any details or thanking the Monroe Sheriff's Office for their cooperation.
Source: Biobiochile