Fonasa's overage claim process allows contributors to receive payments in the form of cash until July 2, 2023.
people who are users of National Health Fund (Fonasa) You can check if you have an overpaid contribution refund (DPE).
Contributors who received large refunds corresponding to contributions paid between October 2017 and September 2022 may be subject to erroneous double payments or fraudulent payments on the part of their employers. Also, it is worth noting that you can check if you are a beneficiary. Payments that exceed statutory tax limits.
Please also note that this procedure will be available online until July 2, 2023. And it must be returned to the beneficiaries in the form of money. Conversely, those who are enrolled in Isupre can receive the contribution surplus called "surplus" as the cumulative balance of their personal account.
Therefore, Fonasa users who have donated in excess of the taxable limit (81.6 UF in 2023) and employers who have made identical double payments can opt for this refund.
Check here if you have a pending overage refund from Fonasa
Donors and employers can check if there are refunds for payments in excess of donations at the following link. click here.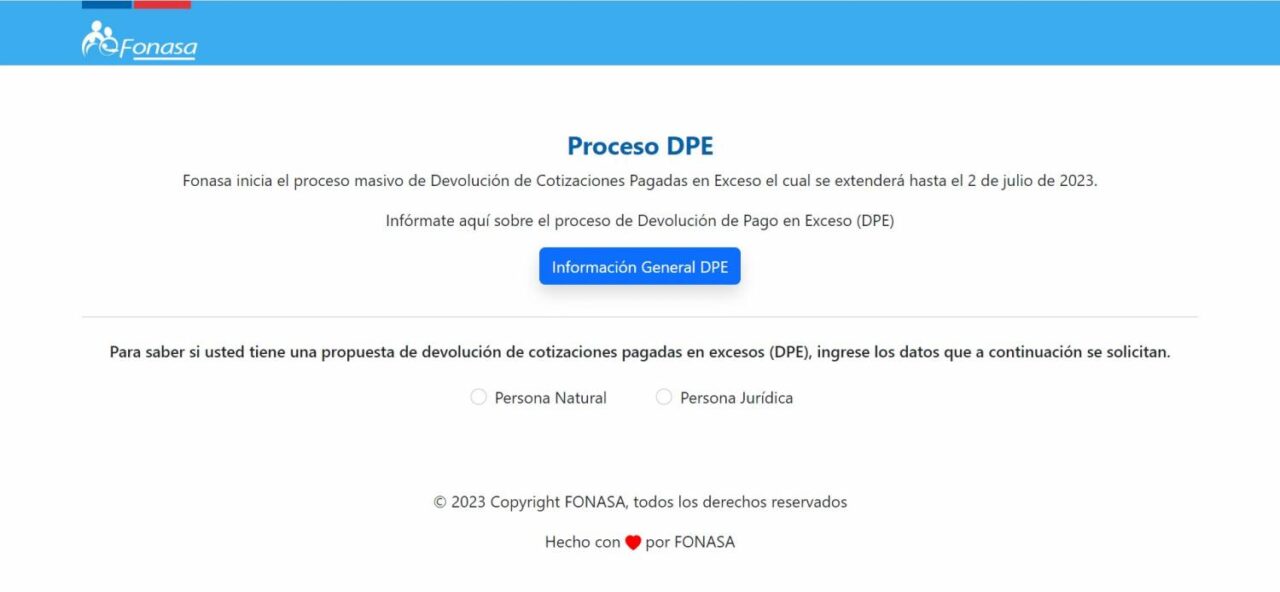 Similarly, to access return information, the contributor (natural person) must enter the RUN, serial number, and security code.
On the other hand, if you are an employer (corporation), you just need to enter your RUT and security code.
However, the payment of large refunds will depend on the date the Fonasa user accepts the refund offer according to the following payment schedule. Please note that payments may be received by the donor or employer within a period of time varying between 5-10 business days. .
payment schedule published by the entity;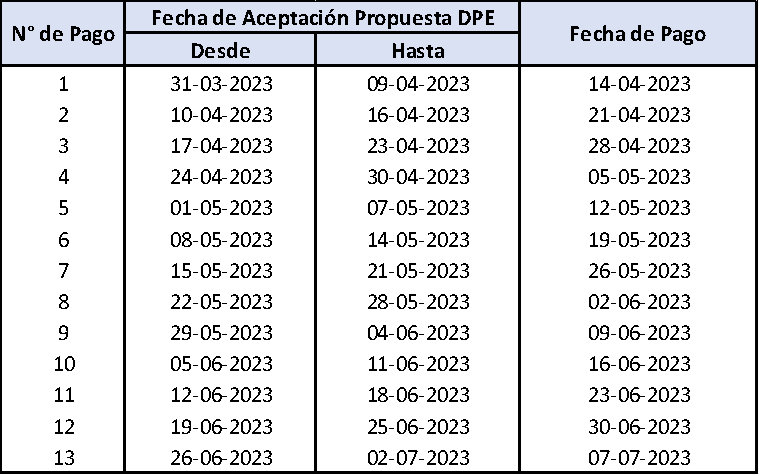 After accepting Fonasa's offer, the refund of the overage will be made by bank transfer via the following options:
Vista account, savings or checking account.
BancoEstado's Rut account.
Vale Vista (Scotiabank).
Source: Biobiochile