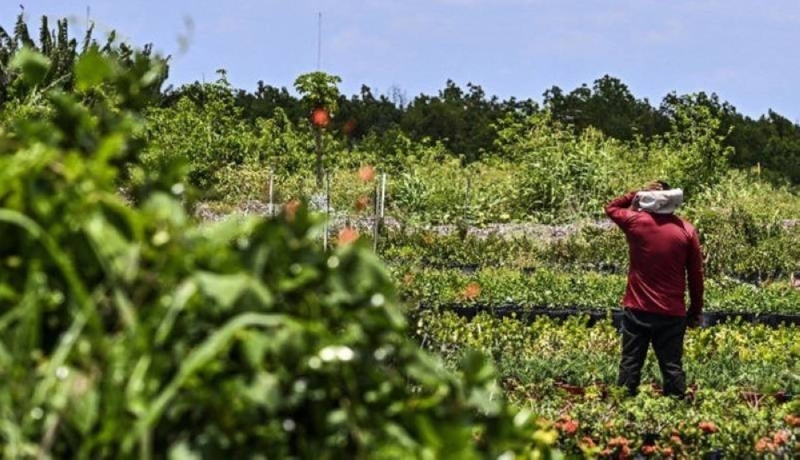 If the law stopped me from making a living, I would have to leave Florida and start over elsewhere in the United States. / courtesy
Benjamin Perez earns his living by cleaning Miami homes. He, like thousands of other foreigners who make up Florida's vital workforce, works without a legal permit. All of them have their futures at stake due to recently passed immigration laws.
The effort, led by Republican Gov. Ron DeSantis, is aimed, among other things, at stopping the hiring of illegal immigrants.
Beginning July 1, companies with 25 or more employees will be required to verify the legal status of the people they want to hire in a federal database. Ignoring this obligation and hiring foreigners in irregular situations will result in hefty fines.
Perez, 40, has lived and worked in the United States for 20 years and fears he will no longer be able to do so. Like many, he left his native Mexico in search of better economic conditions. He was a bricklayer until an injury forced him to change his department. He currently lives in an apartment in downtown Miami with his Nicaraguan wife and one of her nephews, Joel Altamirano. All three work. No one is allowed to do so.
"Rather than wanting to work, it's even more difficult for us to find a job when we enter the country without any documents," laments Perez, who uses a pseudonym for fear of immigration.
'Catastrophic impact'
The Immigration Policy Institute, a think tank, estimates that Florida, with a population of about 22.2 million, has 772,000 illegal immigrants.
Many of them work in sectors vital to the state's economy, such as agriculture, construction, and hospitality.
Stopping them would have serious economic consequences, warned Samuel Vilches, Florida director of the American Business Immigration Coalition, a business group that advocates for better integration of immigrants into the economy. .

Source: Diario.Elmundo