Authorities have begun evaluating roads that could be used in the event of increased Popocatepetl volcano activity.
Mexican authorities on Monday conducted surveillance of evacuation routes that would be used in the event of increased eruptive activity at Popocatepetl volcano.
This Monday, Route 2 called "Paso de Cortes" between the municipalities of San Nicolas de la Ranchos, San Pedro Cholula and San Andrés Cholula, which belongs to the state of Puebla in central Mexico. was reviewed.
It is one of the most important routes as there are 6 municipalities along its 35 kilometers.
Among them are Santiago Charintsintla This is the closest location to the Colossus Crater and is given priority attention.
#president meeting. ???? There are 9 evacuation routes around the Popocatepetl volcano. They report that it is still in Phase 3, the yellow stage. pic.twitter.com/W32RQaJluo

— Jenaro Villamil (@jenarovillamil) May 22, 2023
Strategic coordination point
A strategic coordination point has been put in place since last weekend when the volcano signal alert changed.
Mexican military, National Guard, Civil Protection, Municipal and State Police personnel and vehicles are based here to ensure immediate domestic response in the event of an eruption.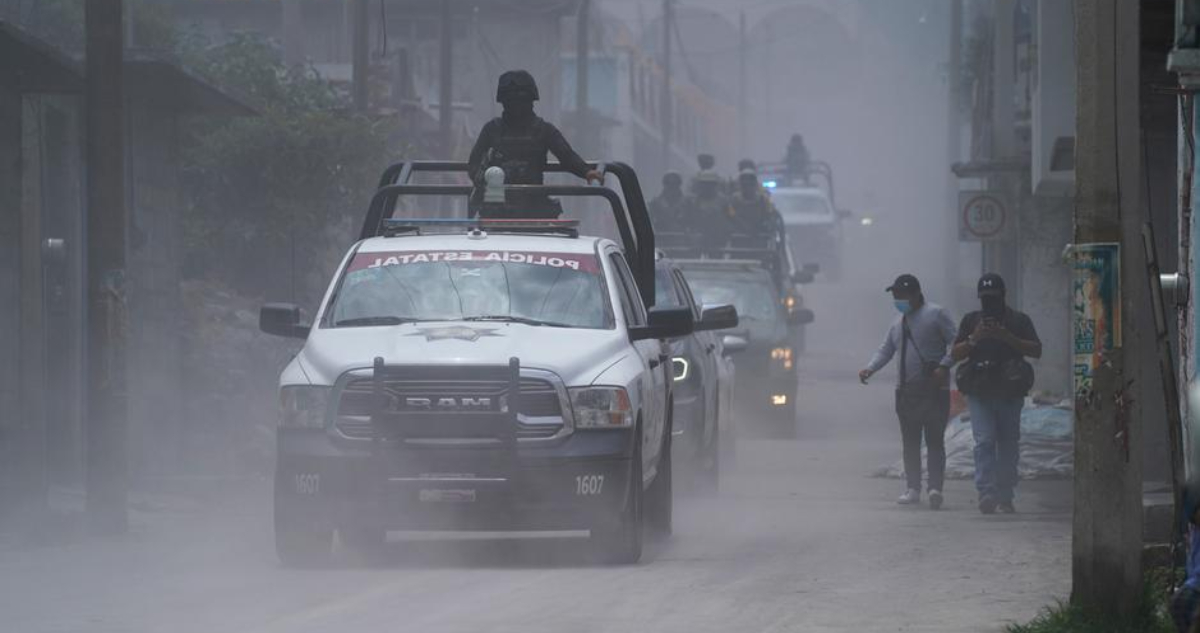 "Very precise actions have been decided to protect the lives of all residents and states affected by the ash fall," said Laura Velázquez, head of the National Coordination for Civil Protection (CNPC).
These are especially Morelos, Puebla, Tlaxcala, Mexico and finally Mexico City.
Mayors of neighboring municipalities #popocatepetl Gathered before volcanic activity. Officials say the evacuation routes are in poor condition.@Pedro Tonantzin with information#i see you #image news and @MendivilCrystal @image_crystal pic.twitter.com/cj6E3b1arl

– TV Images (@ImagenTVMex) May 22, 2023
Fear of evacuation due to Popocatepetl volcano
Diana Quattle, a resident of Salitsintra, said she fears volcanic activity because "sometimes the floor shakes and the windows and doors vibrate."
He also said he was worried I was reaching the evacuation stage.
This is because "the roads within the community are very narrow, making it difficult for private troops and those coming to their aid to set off."
???? See the volcano quietly from Santiago Salitzintla, Puebla #popocatepetl. On this day, evacuation routes for communities in the city of San Nicolas de los Ranchos will be reviewed.

????️ Ricardo Thorabac
???? Live information https://t.co/SgGHoN7dW7 pic.twitter.com/2wdO0TB8IH

– Puebla Newscast (@TelediarioPUE) May 22, 2023
Popocatepetl's volcanic activity hasn't stopped in recent weeks, with explosions and incandescent eruptions seen in recent days.
As a result, ash fell in the capital and neighboring provinces.
Just Sunday, state officials announced the activation of the DN-III emergency plan, suspending in-person classes in 40 municipalities.
As mentioned above, the volcano signal alert has been changed to yellow Phase 3, but this does not mean evacuation of surrounding municipalities, but rather pending action to be followed if activity increases. 'Alarm'.
Source: Biobiochile