Ukrainian analysts believe that the decision to use Western fighters in the Ukraine war was made long ago. The question now is what kind of aircraft it is.
There are analysts in Ukraine who are confident that within a few months: This country will have Western fighters.
"The issue of fighter jets is on the agenda and I believe we will find a solution within the next few months." A military analyst told DW. Taras Chumut Well known in Kiev.
already "In the second half of 2023, towards the end of the year, they may be in Ukraine." Added.
Experts believe that: "99.8% have already made a political decision."
For him, the practical implementation of the fighter program – the training of Ukrainian pilots and ground personnel – has already been achieved by 70%.
Debate causes chaos in Kremlin
Germany's Chancellor Olaf Scherz In an interview with the Der Tagesspiegel newspaper, he said the fighter delivery was not on the agenda.
However, negotiations on the issue between Kiev and more than 50 western states in the Ukraine contact group are possible. US-led It's already very advanced.
fighter "They are weapons of much greater strategic potential than tanks and can have a significant impact on the course of war." Chumut speculates:
"Work continues on the procurement of F-16 fighters," said Andriy Yermak, head of the Ukrainian president's office, at the end of January.
"Poland has received positive signals and is ready to hand over (the aircraft) to us in conjunction with the North Atlantic Treaty Organization (NATO)," he added.
The fact that US President Joe Biden replied that he would not hand over F-16 fighter jets to Ukraine new york times As a known performance pattern.
So, first, Ukraine publicly demands modern military equipment from the West, which the Biden administration rejects.
The latter also hints behind the scenes that Ukraine may be able to acquire similar weapons from European allies more quickly.
After some tug-of-war, the U.S. seems to be open to the idea of ​​sending F-16s.
A public debate primarily intended to confuse Russia and its armed forces.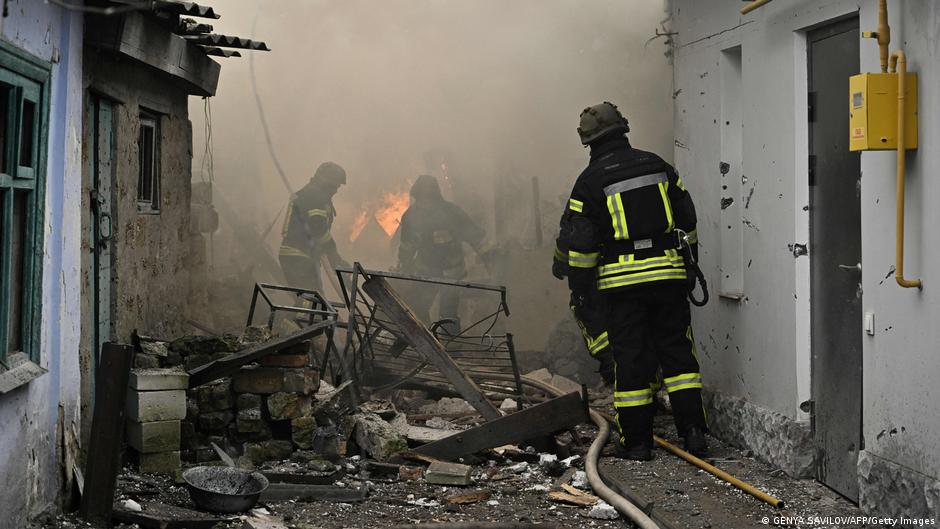 Experts criticize Germany's reluctance to hand over fighter jets to Ukraine
Months of debate over the delivery of Western tanks, such as the German Leopard 2, may even hasten the decision to use Western fighters in Ukraine.
Russian forces launched several attacks on the eastern and southern fronts of Ukraine. In Washington, German Chancellor Olaf Scholz's months of unrest have not been welcomed.
Pledges made in January for tanks and armored vehicles are important "for future counterattacks."
Nevertheless, "the delay in confirming these commitments may have deprived Ukraine of any chance of a counteroffensive this winter," the newspaper said. War Research Institute (ISW).
Nico Lange, a German Ukraine expert at the Munich Security Conference, wrote on his blog that this "Ukraine missed an opportunity".
Lange said Russia "had time to increase its force density, strengthen its defensive positions, train and recruit new troops".
Small fighter squadrons spread across Ukraine?
In London, the Royal United Services Institute (RUSI), a well-known think tank that advises the British military, had already ordered fighters for Ukraine in early November last year.
"The Ukrainian Air Force needs the latest Western fighter jets and missiles" to keep the Russian Air Force at bay.
RUSI recommends deploying a small force of Western fighters to Ukraine.
"Western fighter aircraft for short to medium-term deliveries must be able to operate in a decentralized manner," they say.
The above would "use a mobile maintenance team and a small support team to fly from relatively inaccessible runways to avoid damage from Russian long-range missile attacks."
Source: Biobiochile