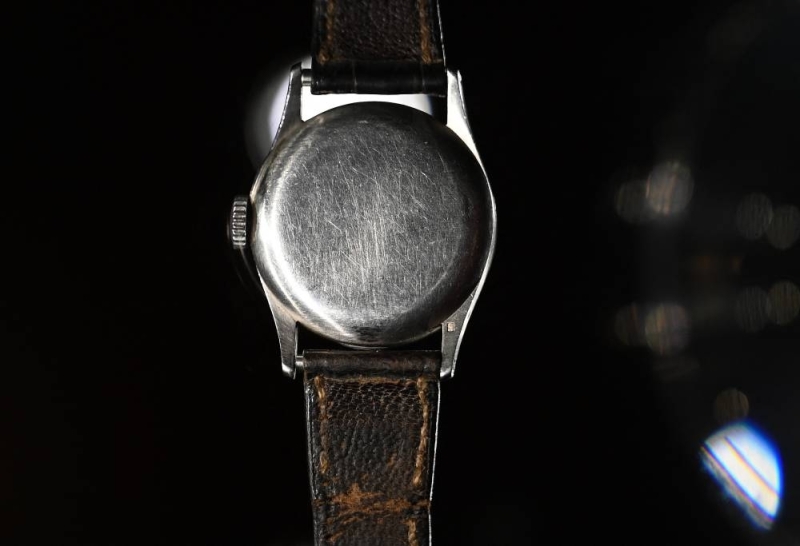 A Patek Philippe Ref 96 Quantiem Luon watch, once owned by Pu Yi, the last emperor of China's Qing Dynasty, was on display at the Phillips Auction House in Hong Kong on May 23, 2023, ahead of its auction. .
A Patek Philippe watch that belonged to China's last emperor sold for more than $6 million, including commissions, at an auction in Hong Kong on Tuesday.
The Reference 96 Quantieme Lune watch, with its crown-shaped moon phases on the dial, belonged to Puyi Aisin Jue Luo, the last monarch of China's Qing dynasty.
Puyi ascended the throne in 1908, aged just two, and his life was immortalized in Bernardo Bertolucci's Oscar-winning film The Last Emperor.
More than two decades later, Pu Yi was appointed puppet emperor of then-Japanese-occupied Manchuria, but was captured in 1945 after the fall of Japan and taken to a Soviet prisoner-of-war camp.
Britain's Phillips Auctions said it had documents showing that Puyi brought the watch to the scene.
The watch was expected to sell for $3 million, but after five minutes of bidding, it sold for HK$40 million (US$5.1 million). Total revenue, including commissions, is $6.2 million.
According to the memoirs of Pu Yi's nephew Aishin Gua Luo Yuyuan, the watch was the abdicated emperor's "personal property", which he gave to the Russian interpreter Georgy Permyakov for safekeeping upon his release.
Journalist Russell Working, who interviewed the Russian translator 20 years ago, told AFP the elderly translator had no idea of ​​the value of the work.
"After so many years, it suddenly appeared on the beach like a treasure chest," said Working, who was part of the auction's research team.
Despite its historical importance, this Patek Philippe is not the most expensive watch sold at auction.
In 2019, a Patek Philippe Grandmaster Chime sold for $31 million. This watch is probably the most complicated the luxury watchmaker has ever produced.
Source: Diario.Elmundo