For now, it is not known whether they talked about the construction of a new gas pipeline
President of Republika Srpska Milorad Dodik was received in Moscow by Russian President Vladimir Putin and thanked him for Banja Luka's neutral stance towards the war in Ukraine. Dodik emphasized that the Republika Srpska wants economic cooperation with the Russians.
"We are grateful to you for yours neutral position on the events in Ukraine. Only such a point of view can lead to a positive decision. In any case, we are grateful for your patience." Putin said, according to the Italian news agency Ansa.
President of Republika Srpska, one of the two entities in Bosnia and Herzegovina, he said at the talks that Banjaluka wants to cooperate with Russia in the economic field and Yes "does not follow a policy aimed at shifting the blame to only one side of the conflict in Ukraine"reports the Serbian news agency Tanjug.
"We think it was Russia that persistently fought for its security framework and tried to provide these assurances before, simply forced in relation to this military operation," said Dodik. He emphasized that the Republika Srpska is also exposed to many pressures.
"We did not allow the adoption of a formal decision on sanctions against the Russian Federation and as a result, we were exposed to various forms of pressure from Western partners in the form of sanctions and stopping some projects and programs. However, we have decided not to be part of the hysteria that is being created, but to offer an opportunity to resolve this issue between Russia and Ukraine," he added.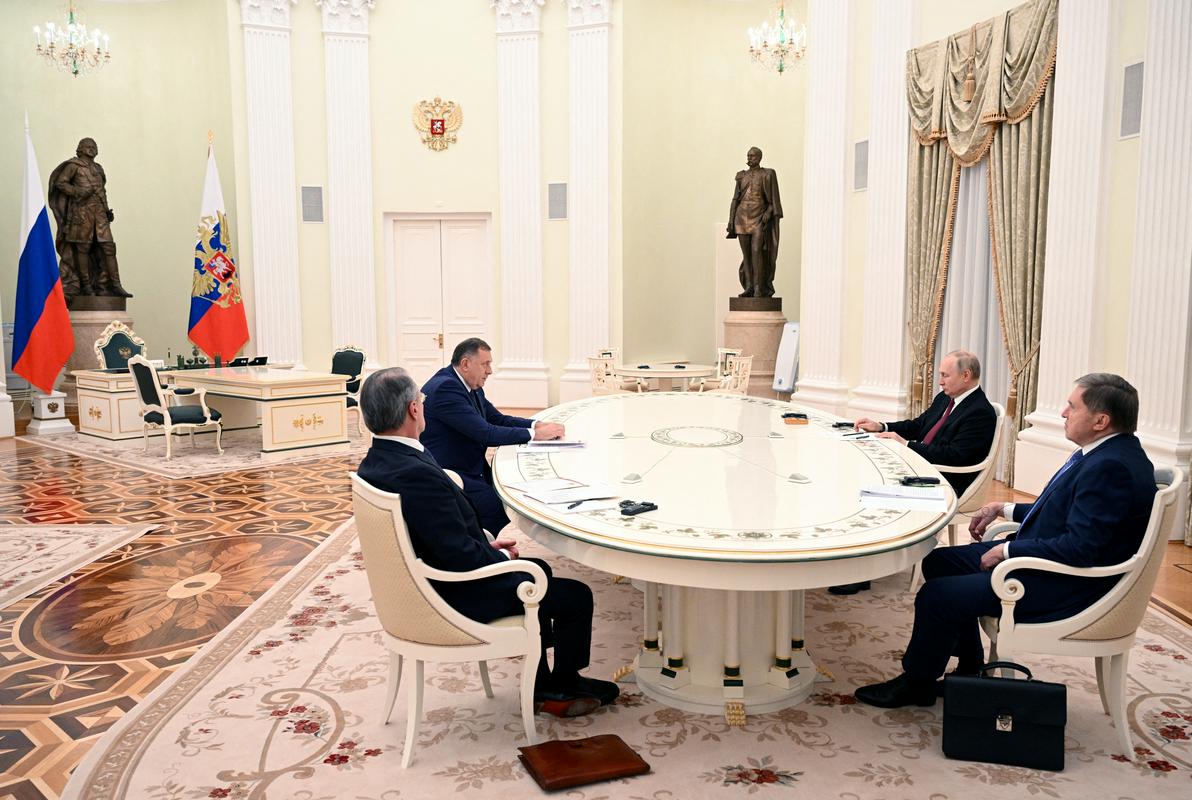 For now, it is not known whether they are Putin and Dodik spoke about the construction of the gas pipeline in Bosnia and Herzegovina or about gas prices for Bosnia and Herzegovina. The envoy of the Republika Srpska in Russia said in an interview with the Russian agency Ria before Dodik's visit to Moscow that the Council of Ministers of Bosnia and Herzegovina had given the green light for negotiations on the construction of a gas pipeline for the supply of gas from Russia.
Source: Rtvslo