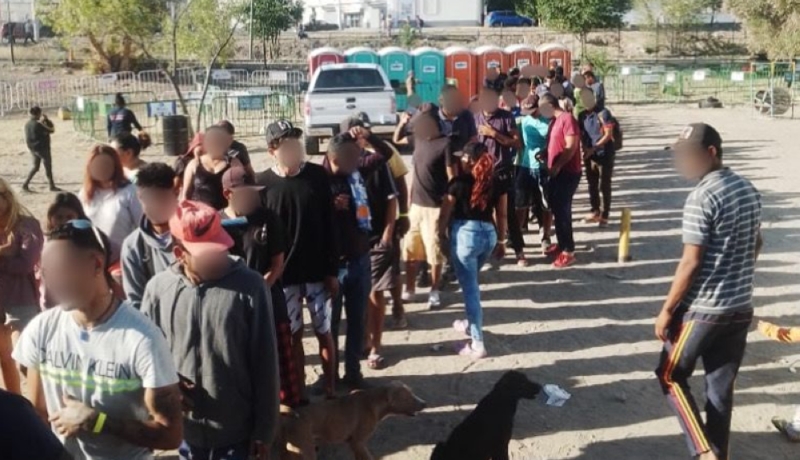 Migrants received meals and basic services/INM care.
Mexico's National Institute of Migration (INM) said it worked with organizations in Ciudad Juárez to set up temporary shelters to serve migrants "in the context of movement" who pass through the city while traveling to the United States. reported.
A total of 187 people were being treated at the shelter, which officials said were provided with mattresses, meals, ready-to-use blankets, medical care and basic personal hygiene services.
Among the refugee migrants are 129 Venezuelans. 28 Hondurans. 19 Colombians. Three Salvadorans. three mexicans. Two Guatemalans. Nicaraguan. Costa Ricans and Haitians.
"This temporary shelter is divided into three sections: men's, women's and family units, where the INM provides bathrooms, personal hygiene packages, mats and thermal blankets, as well as three meals a day and drinking water. We have set up an area to ingest ," INM said in a statement.
He further pointed out that most of these people were sleeping outdoors on the streets around the city and often had health problems due to lack of water and food.
Source: Diario.Elmundo