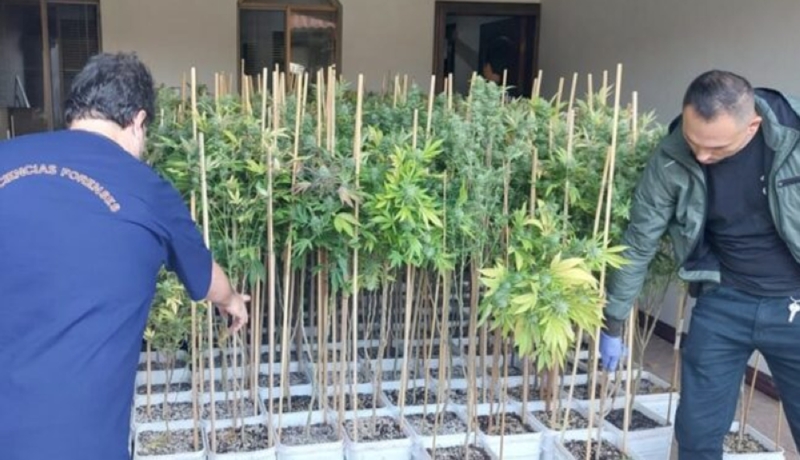 Photo courtesy of Costa Rican outlet Monumental.
The Costa Rican Office of Legal Investigation (OIJ) has conducted 14 raids across the country against suspicious gangs engaged in the production of hydroponic marijuana. Operations were conducted in different areas of San Jose, Heredia, and Alajuela.
Authorities reported successfully arresting 16 people associated with the drug trafficking network after police intervention. According to information from Costa Rican media Monumental, a Salvadorian national stands out among the detainees, an unidentified man accused of belonging to a network that generates illegal crimes.
"The detainees are engaged not only in the production of hydroponic marijuana, but also in the processing and distribution of it. and a site dedicated to distilling, as well as four other sites dedicated as secret laboratories," said Interim Commissioner Randall Zuniga. Director of OIJ.
In addition to the Salvadoran, 13 Peruvians, Nicaraguans and Costa Ricans were also found. All the members of this band are given an age range from 30 to he is 50.
After proceedings, the detainees were taken to public ministry authorities responsible for legal proceedings for each member of the drug-trafficking network.

Source: Diario.Elmundo