Moscow said more than 70 fighters had been killed
The United States has distanced itself from the incursion of a suspected sabotage group into Russia's Belgorod region, which borders Ukraine, after photos emerged of American-made military vehicles on Russian soil.
On Monday, parts of the border region of Belgorod were the target of an attack by a group of saboteurs who invaded Russian territory from Ukraine. The attack was allegedly carried out by the anti-Kremlin militias, the Legion of Free Russia and the Russian Volunteer Corps, which are based in Ukraine, but Kiev has denied involvement in their attacks.
On Tuesday evening, the Russian authorities announced that they had defeated the saboteur group, killing more than 70 of their members. The region is under an anti-terrorist regime that has granted sweeping powers to security forces as a result of the intrusion.
According to the BBC, Russian authorities later released photos of abandoned and damaged US-made Humvee military vehicles. In Washington, they denied involvement in the attacks and announced that the United States did not encourage or enable saboteurs to enter Russian territory.
US State Department spokesman Matthew Miller said they were aware of the photos of US military vehicles, but said they were skeptical at this time about the veracity of the reports.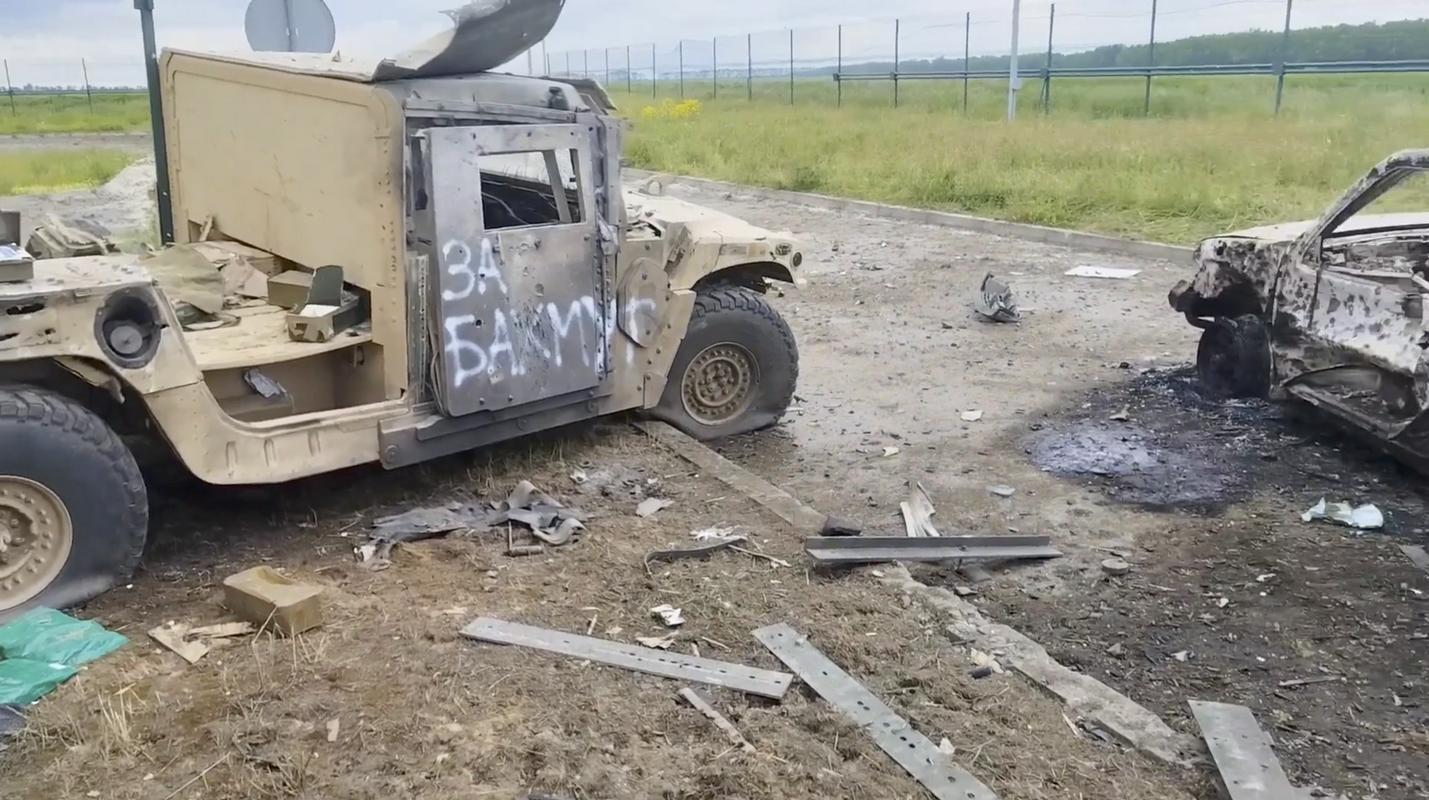 Moscow launched an investigation into the hack
In connection with the armed attack in Belgorod, the Russian authorities announced that they had launched an investigation into a "terrorist act". "Measures are being taken to establish the identity of the attackers and all the circumstances of the incident," the competent investigative committee, which investigates major cases in Russia, wrote in a statement.
According to the investigators, they have launched an investigation into a number of crimes, including "terrorist attack", attempted murder, destruction or damage to property and illegal trafficking in weapons and explosives.
Since the beginning of the war, the Belgorod region on the border with Ukraine has been the target of shelling several times, in which several people have been killed and wounded.
Source: Rtvslo