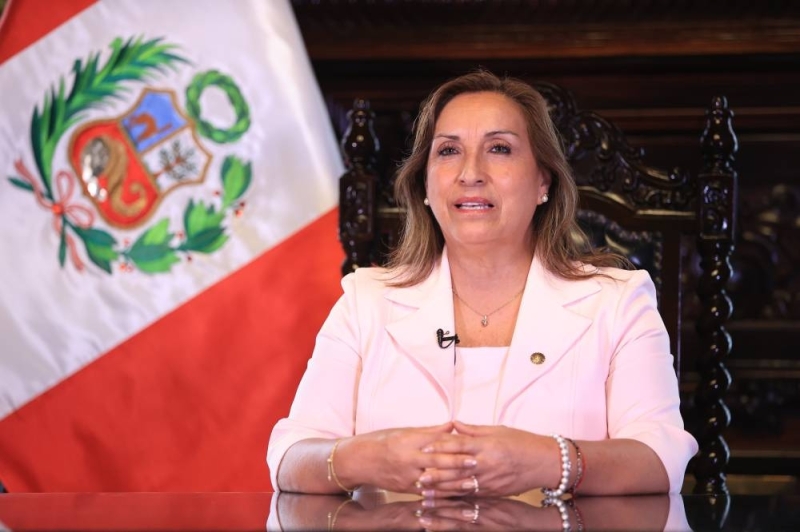 Peruvian President Dina Boluarte. / European Press.
Peru's public prosecutor's office has asked the country's president, Dina Boluarte, to testify as part of a preliminary investigation into genocide charges that killed civilians during protests against the government.
Upon breaking the news, Bolarte's lawyer, Joseph Campos, said in front of the RPP radio station's microphone that he stressed the head of state's "cooperative mission" to finish one chapter, which he said was "meaningless." " he says.
"We have no responsibility to keep the president under legal investigation regarding this responsibility," Campos said, confirming that the Andean president will attend the public ministry's summons.
But the lawyer stressed that the investigation would come at a high political cost to the president at a time when regional leaders' criticism of the Bolarte government's legitimacy was prominent.
Campos thus argued that Mexican President Andrés Manuel López Obrador and Colombian President Gustavo Petro were "using their presidency to claim that there is no democracy in Peru, or that there is a genocidal government." I will prove that I will do it, "he said.
The public ministry has summoned the president next Wednesday, May 31, to answer questions about nearly 60 recorded deaths during protests that occurred after he took office in early December.
The anti-government demonstrations began after then-President Pedro Castillo was dismissed and arrested for attempting to usurp further power, in what Peruvian authorities labeled a "self-coup."
After this, Mr. Boruarte, who had been the vice president until then, seized the real power of the country. But the public expressed dissatisfaction and demanded the president resign and hold elections.

Source: Diario.Elmundo