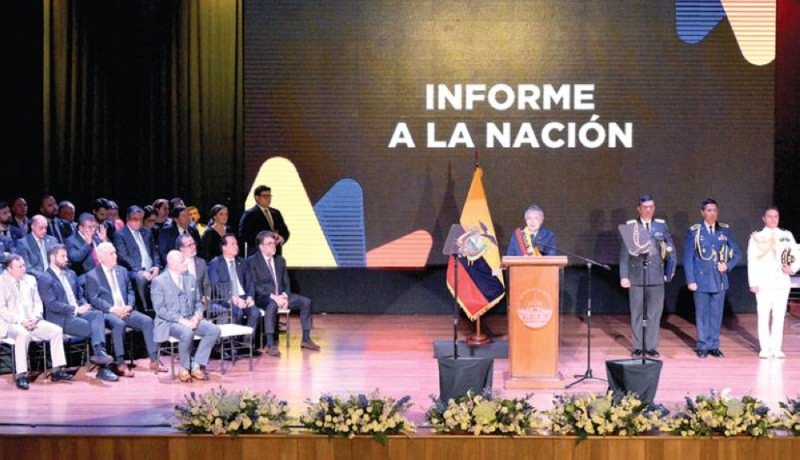 13.4 million out of 18.2 million Ecuadorians were subpoenaed in last February's elections for mayor and governor.
Ecuador is set to hold early general elections on August 20 after President Guillermo Lasso dissolved the opposition parliament on Wednesday, blaming it for "abuse of power" for the current political crisis.
The National Election Council has approved presidential and vice presidential elections and 137 members of Congress to be held within three months. If necessary, a run-off vote will be held on October 15.
Tormented by a political trial in the unicameral parliament, the right-wing Mr. Lasso used his constitutional powers to decide to dissolve him a week earlier and call for early elections to finish his four-year (until May 2025) term. Are considering.
serious crisis.
The rulers announced the dissolution, citing "serious political crisis and domestic unrest", midway through a motion filed by the opposition majority in the left-wing parliament accusing him of embezzlement.
"We have put an end to the political conflict that plunged the country into a crisis that has worsened over time," Lasso said as he delivered a report in the auditorium of the ministry complex in southern Quito during his second year in office. .
dissolution.
The dissolution of parliament "ended a long chapter of deinstitutionalization and abuse of power led by a political sector whose goal was to absorb the entire state," he added.
A former conservative banker, Mr. Russo can run again to complete his term in office in 2021 without the law allowing him only one re-election.

Source: Diario.Elmundo