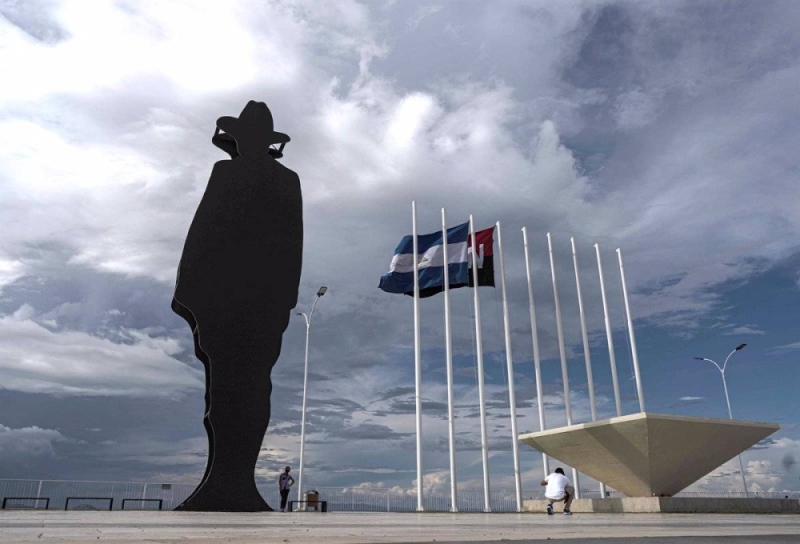 Monument to Sandino in Managua, Nicaragua. / European Press.
Nicaraguan police this Thursday accused Matagalpa parish priest Jaime Ivan Montesinos of "undermining" the state in a new blow to the church since a Nicaraguan judge sentenced him to 26 years in prison in February. announced the arrest on Tuesday. Prison of Bishop Rolando Alvarez.
Montesinos, the parish priest of the Juan Pablo Segundo church in the city of Sebaco, Matagalpa, was arrested around 9 a.m. local time on Tuesday for "acts that undermine independence, sovereignty and national self-determination." country. "
"He behaved suspiciously, was under the influence of alcohol, was with a young woman (…) The National Police are conducting due investigation procedures and have referred the person under investigation to the competent authorities for prosecution. They will be sent," the police statement said. said.
This comes after the Esteli diocese was arrested Tuesday by police after priests Leonardo Guberala and Eugenio Rodriguez, the latter of whom was the mediator who secured the release of several youths detained during the 2018 protests. It happened after announcing that Published in the newspaper "La Prensa".
The case of Bishop Rolando Alvarez of the diocese of Matagalpa became the most notorious after he was arrested by police in August 2022 and held in his home for several months. Finally, the prelate was declared a "traitor to the motherland" last February and sentenced to 26 years in prison.
But this is not the only case of Rolando Alvarez. The Nicaraguan judiciary has accused four seminarians, Ramiro Tijerino Chavez, José Luis Diaz Cruz, Sadiel Antonio Eugarios Cano and Raul Antonio Vega, and Dalvin, of "collusion" against the Nicaraguan state. Convicted two seminarians, Leiva Mendoza and Melkin Centeno. And reporter Sergio Cadena Flores.
Nicaraguan President Daniel Ortega called the church a "perfect dictatorship" and "used" bishops to "wage a coup" in the Central American country, amid a wave of protests against the government in 2018. A priest in the department claims to have called for bloodshed, resulting in the death of more than 300 people.

Source: Diario.Elmundo