A millimeter or two, New York could be underwater
By 2050, the sea level around the world is expected to rise by between 200 and 600 millimeters. One of the cities most at risk of flooding is New York.
Flooded roads, a dark city, reports of deaths… These were the consequences of Hurricane Sandy, which also hit New York in 2012. Something like this can happen again, and studies say that New York is more at risk of flooding every year. The city is sinking: an average of one to two millimeters per year. New York is considered the third most flood-prone city and as much as 90 percent of the 67,400 buildings in the areas they are not built to withstand floods. In connection with the third place mentioned above, it should be noted that it is a study Hanon and colleagues, there are many studies that do not rank New York that high and place New Orleans higher among American cities in terms of flood risk.
764 million tons of buildingsNew York's skyscrapers are generally built on bedrock, but the bedrock is still sinking. The megalomaniac facilities themselves are said to have contributed to this. All New York buildings together are said to weigh around 764 million tons (one million and 85,000 objects were taken into account in the calculation), and this weight apparently does not negligibly contribute to the sinking. Although it should be taken into account that sinking is also partly a natural process.
It's also worth noting that the soil in some parts of New York is clay or sandy, which in itself makes for a tricky base for buildings, even if they aren't extremely tall. It is also disadvantageous that the softer ground is precisely in areas close to the sea.
Millimeters are decisiveThe team around geologist Tom Parsons in one the latest studies for buildings that are built on artificially filled ground, he notes that the potential for them to sink is between 7.5 and as much as 60 centimeters; and the average value is said to be 29 centimeters. For other soil types, it is estimated that buildings could sink between 6 and 12 centimeters. Interestingly, the subsidence is also thought to be a result of post-ice age conditions, when the retreat of the ice also affected the uplift/subsidence of the land and the height of the oceans. In the area of ​​greater New York, it is possible to find a variety of material that was carried by glacial moraines when the ice melted due to melting.
For us, Parsons summed up the assessment of average conditions as follows. "On average, New York sinks by a millimeter or two, up to 4.5 in some places millimeters. At the same time, the sea level is rising by one to two millimeters, which means a relative rise of between two and 6.5 millimeters, depending on the location. That's right through time increases the risk of being affected by flooding."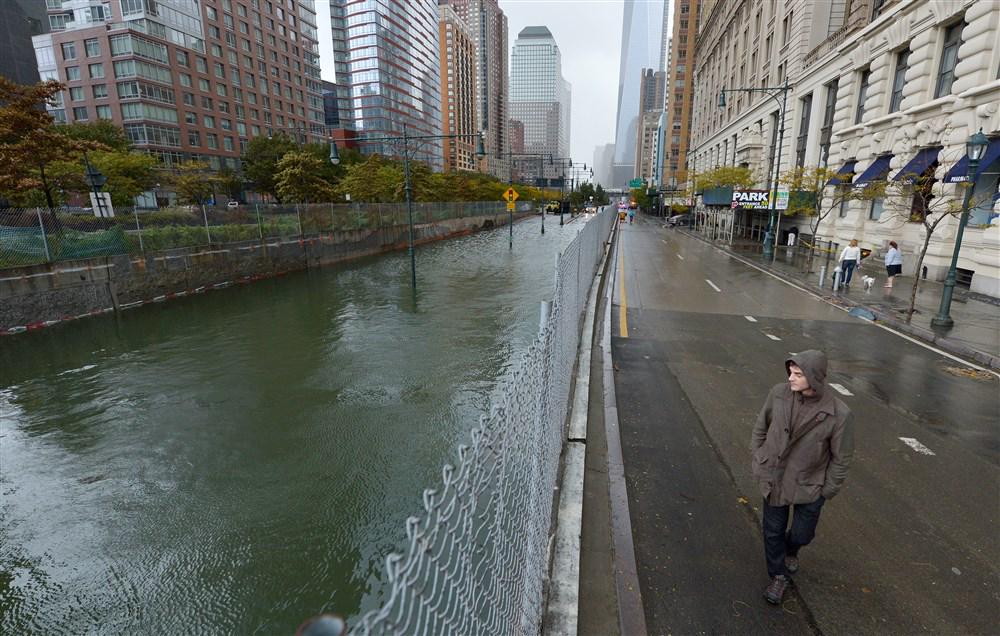 Lower Manhattan at riskLower Manhattan is most at risk of flooding, most of which is no more than a foot or two above sea level. The mentioned subsidence of a millimeter or two seems small, but even the most current study on subsidence says that even this much subsidence can contribute to the endangerment of buildings. Necessary it is also necessary to take into account that the rise of the sea ice level on land means a risk for the foundations, which are more exposed to sea water and thus also to corrosion. And as for sea level rise, it is currently estimated that it will rise between 200 and 600 millimeters globally by 2050. Interestingly, for New York, sea levels could rise three to four times the projected average rise along the North American Atlantic coast.
Some skyscrapers leanMore 8.4 live in New York million people. The situation could even endanger lives at some point. There are known examples of buildings that are already leaning slightly due to the softer foundation, which does not mean that they will collapse. Just think of the Tower of Pisa or the Bell Tower of Venice. An example of this is the 58-story skyscraper known as One Sea port or 161 Maiden Lane and at the same time one of those built in such a popular style super slim of skyscrapers that slopes three inches to the top. For skyscrapers based on bedrock, the study does not foresee a threat, unless the bedrock is cracked. The rock is said to be mainly caused by the underground water system, which leads to cracking you lean foundations. Parsonson's study also emphasizes that a good groundwater drainage system exists only on Long Iceland.
Otherwise, there are no reasons for the sinking quite explained. While they also emphasize the weight of skyscrapers in relation to lower Manhattan, the same cannot be said for parts of Brooklyn, To Queens and the northern part of the island States, which also show above-average subsidence in the context of greater New York. As Parsons says, "with man-made levees and historic wetlands that sink more than average."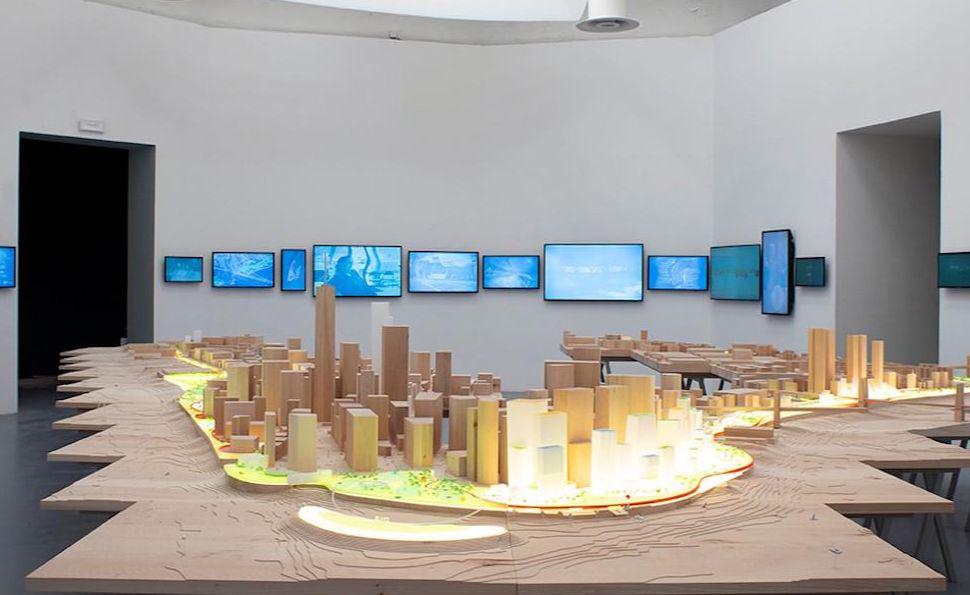 Architects are looking for solutionsS problems architects and urban planners have also dealt with the dangers of New York until now elsewhere Worldwide. A few years ago, for example, a Danish architect presented a high-profile project at the Venice Architecture Biennale Bjarke Engels. Lower Manhattan would be surrounded by a green belt, recreational areas with trees that tolerate salt water. It was all developed in accordance with the well-known ancient Greek idea that a society becomes 'great' when old men plant trees and know that they will never sit in the shade of their canopies.
It's not just sinking. Climatologists warn that we can expect more tornadoes in the future. An indication of this was Tornado Ida in 2021, which overwhelmed the drainage system and parts of New York were once again under water. Tornadoes and storms accompanied by strong winds in general are also thought to be caused by greenhouse gases. They are supposed to beat the power of the natural wind barrierswhich previously contained strong winds.
Source: Rtvslo