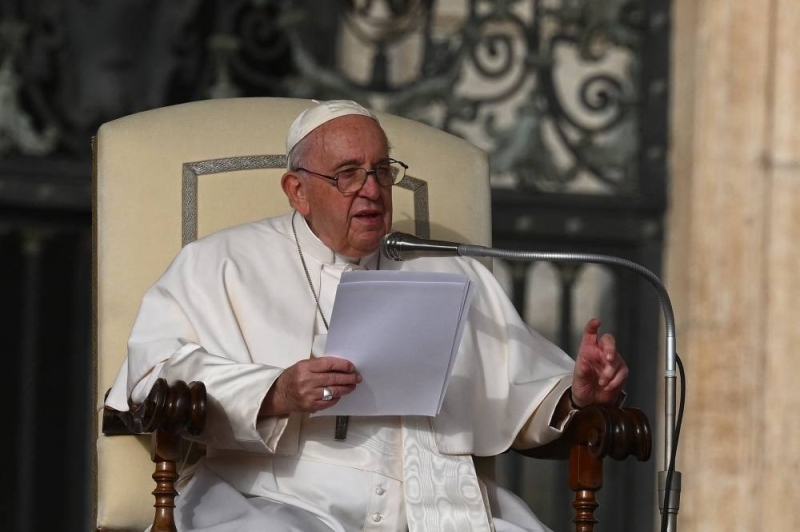 Pope Francis/AFP in file image.
The Pope has canceled all scheduled appointments because of a fever, the Vatican Press Office said in a short statement.
"The Pope was forced to cancel his audience this morning because of a fever," Vatican Press Director Matteo Bruni said.
Vatican Secretary of State Cardinal Pietro Parolin said the Pope was "tired". "Yesterday he had a very productive day. Yesterday afternoon they told me that he met a lot of people. He wanted to, but perhaps at some point his resistance failed: Parolin qualified to perform in public at the Palazzo Borromeo, home of the Italian embassy of the Vatican. .
On Thursday afternoon, the Pope attended the World Conference of Mayors on Environmentally Sustainable Cities, organized by the Pontifical Scolas Ocaletes Foundation and the Latin American Development Bank (CAF).
In the afternoon, Pope Francis visited the Aura Magna of the Pontifical Institute of Augustinianum, one of the headquarters of the Pontifical Lateran University, to discuss the framework of this work on biodiversity and sustainability in American cities. – Talked to some young men from Occurrences. Latina, a member of the "Laudato Si" school project promoted by Scholas Occurrentes and CAF.
Source: Diario.Elmundo