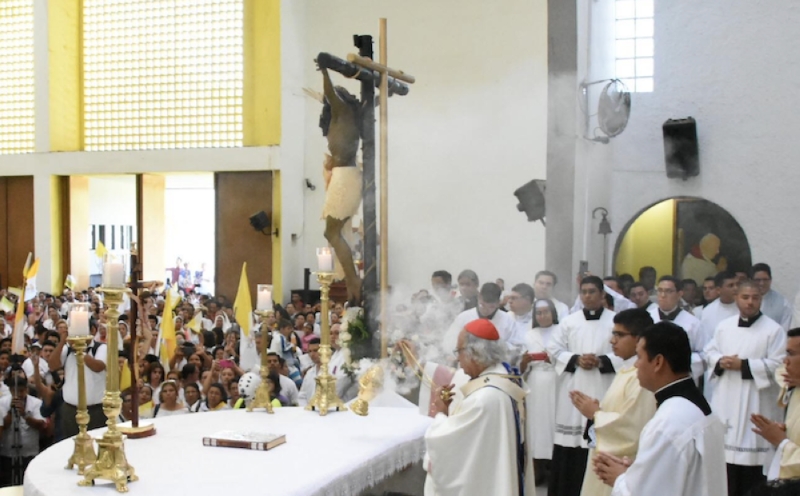 The Daniel Ortega dictatorship launched a persecution of Nicaragua's Catholic Church, imprisoning more than 20 priests, including bishops.
Nicaraguan police have opened money laundering investigations in several Catholic dioceses on suspicion of illegally handling "funds and assets in bank accounts" of convicted dissidents, reported Saturday.
In a statement, he said the investigation "uncovered hundreds of thousands of dollars hidden in bags at institutions belonging to parishes across the country."
According to a press release, police were called on May 19 for "misconduct in the management of funds and resources in bank accounts of persons convicted of treason against the motherland."
"The investigation confirmed the unlawful theft of funds from bank accounts ordered by law to be frozen, as well as other illegal activities still under investigation as part of a money laundering network uncovered in various parishes. " Department. he added.
The document detailed that the Attorney General's Office, the Banking Supervision Office and the Office of Financial Analysis have confirmed that "criminal activities involving illegally entered funds have been investigated for the parish and proceedings have been initiated for all these offences." ing.
It further assured that the Banking Authority had requested the Anglican Church of Nicaragua and Cardinal Leopoldo Brenes, Rector of the Catholic Church of Nicaragua, to provide documents showing the activity of the parish's bank accounts.
The report said that the treason against the motherland, which has already been brought to trial, was "perpetrated by a person who, as a politician, violated all legal, financial, social, national and criminal institutions of the Nicaraguan people." are doing.
Nicaragua tightened laws and regulations against its opponents following 2018 protests against the government of President Daniel Ortega, who has been in power since 2007 and has been reelected in consecutive opposition-contested elections.
International organizations have condemned the Ortega government's actions against the opposition, including deporting the country, stripping its leaders of nationality, barring critics from entering the country, and outlawing thousands of civil and religious groups.
The United States and the European Union maintain sanctions against the Nicaraguan government.

Source: Diario.Elmundo