The BJP party plans to contest for the third term
India's Prime Minister Narendra Modi inaugurated the new Parliament building, a modern complex that is part of the government's ambitious plan to renovate the city and its magnificent British colonial buildings.
The grand opening of parliament and the redevelopment of central New Delhi, drawing on Indian culture, traditions and symbols, comes a year before parliamentary elections in which Modi's ruling Bharatiya Janata Party (BJP) plans to seek a third term on the back of its strong Hindu nationalist policies. and achievements in the last decade.
In the morning, Modi led traditional prayers in front of the new complex, attended by government ministers, before lighting a traditional lamp in Parliament.
The event was boycotted by 20 opposition parties, who say Modi broke the protocol of inaugurating the new complex to garner all the attention, as parliament should be opened by the president of the country. "To open a new parliament building without opposition means that there is no democracy in the country. It is an incomplete event," said the opposition leader Supriya Sule.
Modi's government rejects the opposition's argument, saying they have not violated any protocol and that the prime minister respects the country's constitutional head.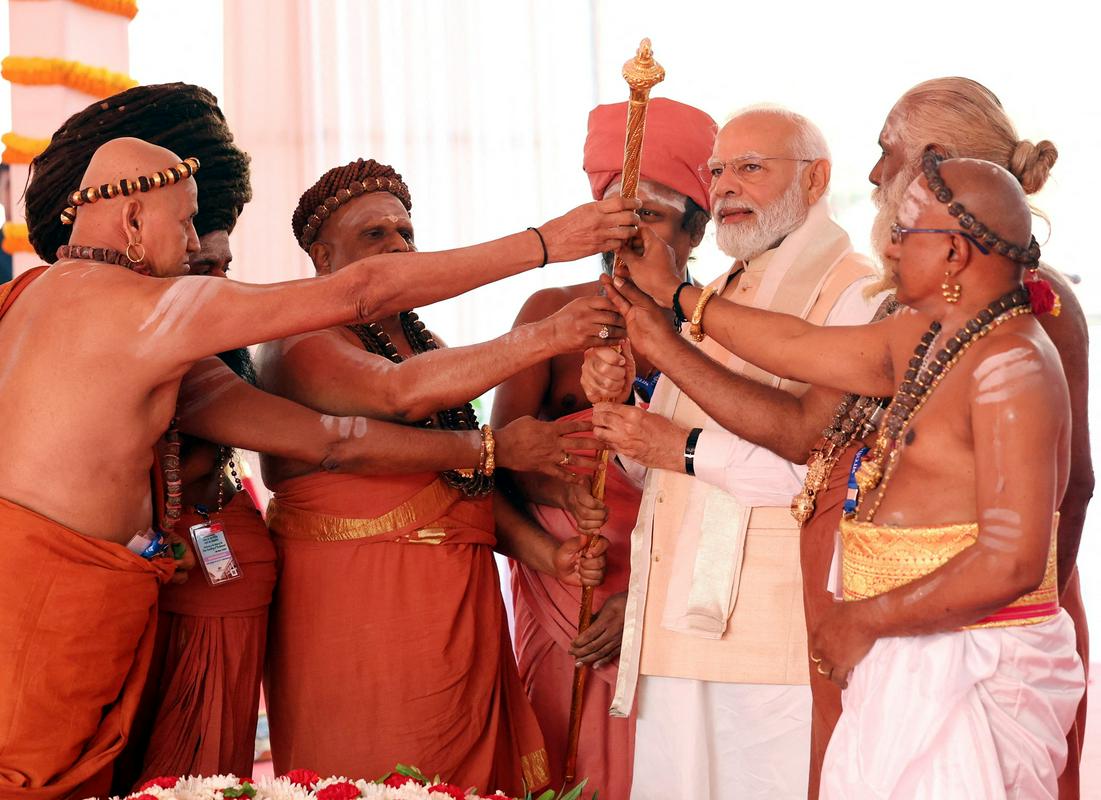 A break from the colonial legacy
The new parliamentary complex is the centerpiece of a $2.4 billion project that aims to eclipse the importance of colonial buildings in the heart of India's capital and pave the way for modern buildings with a distinct Indian identity.
"Our new Parliament is truly a beacon of democracy. It reflects the country's rich heritage and vibrant ambitions for the future,Modi tweeted.
The triangular-shaped complex stands exactly opposite the old, listed building, which was built by British architects in 1927, 20 years before India became independent. Edwin Lutyens and Herbert Baker.
The old building will now be converted into a museum. In addition to the new technology, the new parliament has a total of 1,272 seats, almost 500 more than in the old building.
Source: Rtvslo