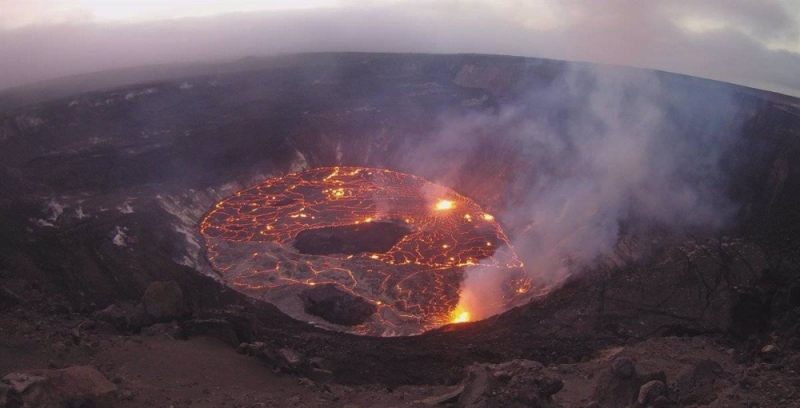 Kilauea volcano erupts in Hawaii
Hawaii's Kilauea volcano, considered one of the world's most active volcanoes, erupted this Wednesday, according to the U.S. Geological Survey (USGS), and civil aviation across the region has been cut short due to the possible impact of the event. issued an emergency alert. .
The eruption began around 4:45 a.m. local time at Halemaumau Crater in Hawaii Volcanoes National Park. The USGS is investigating the evolution of these first stages, given that they are "dynamic," even though the first lava flows have already been detected.
In 2018, Kilauea was hit by a massive eruption that destroyed more than 700 homes and displaced thousands, compared to about 50 known eruptions in the last century. On March 7 this year, officials announced the end of the last eruption after 61 days of activity.

Source: Diario.Elmundo