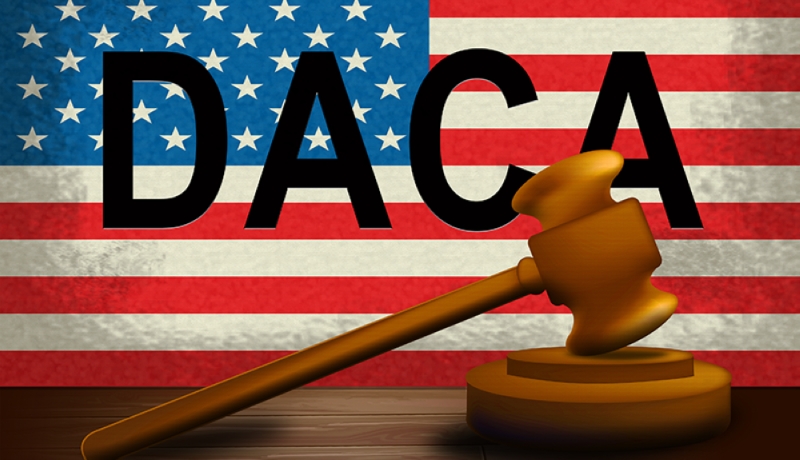 Image about DACA
Federal Judge Andrew Hanen of the United States District Court for the Southern District of Texas declared the Deferred Action for Childhood Arrivals (DACA) program "unlawful" this Wednesday. This is the second time the program has been ruled in violation, and I will declare it illegal in 2021.
In the resolution, Hanen said his ruling would allow approximately 600,000 beneficiaries, or "Dreamers," to continue deportation protections and work permit renewals, and that protections would extend to 24,590 Salvadorans. "Dreamers" will also be protected.
Hanen agreed with Texas and eight other states that filed suit to end DACA. Justice officials told the Chicago Tribune that the judge's decision is expected to be appealed to the U.S. Supreme Court.
The judge barred President Joe Biden's administration from approving any new applications, but left the program in place for existing beneficiaries during the expected appeals process. Hanen said his own order does not require the federal government to take any action against DACA recipients.
States seeking to block DACA argue that former President Barack Obama's administration bypassed Congress in 2012 and did not have the authority to create the program in the first place.
The Biden administration sought to address Hanen's concerns with a new version of DACA that took effect in October 2022 and was subject to public comment as part of a formal rulemaking process. The judge ruled that the updated version of DACA remains illegal.
Plaintiff states against DACA are Texas, Alabama, Arkansas, Louisiana, Nebraska, South Carolina, West Virginia, Kansas, and Mississippi.

Source: Diario.Elmundo