This initiative provides tools for students to develop these themes from a young age and connect personal money management with protecting the environment.
One of the objectives of this program is to encourage financial education from an early age, especially the importance of saving. "Saving Mission" From September to October, students from grades 4 to 2 will be enrolled in 55 schools in the communes of Antofagasta, Calama, Valparaíso, Viña del Mar, Santiago, Frutillar, Osorno, Llanquihue, Puerto Varas, and Puerto Montt. 10,000 students up to first grade are expected to participate.
Through this initiative, students learn about spending efficiency, distinguishing between needs and wants, budgets, goals, and how to achieve them.program Tackle these themes through differentiated games Compatible with basic education courses and junior high school courses.
This project combines personal financial management and environmental protection. This is symbolized by the Monito del Monte, an endangered marsupial endemic to the humid temperate forests of the south-central region of Chile. It is estimated that in the past 10 years its population has decreased by 20%.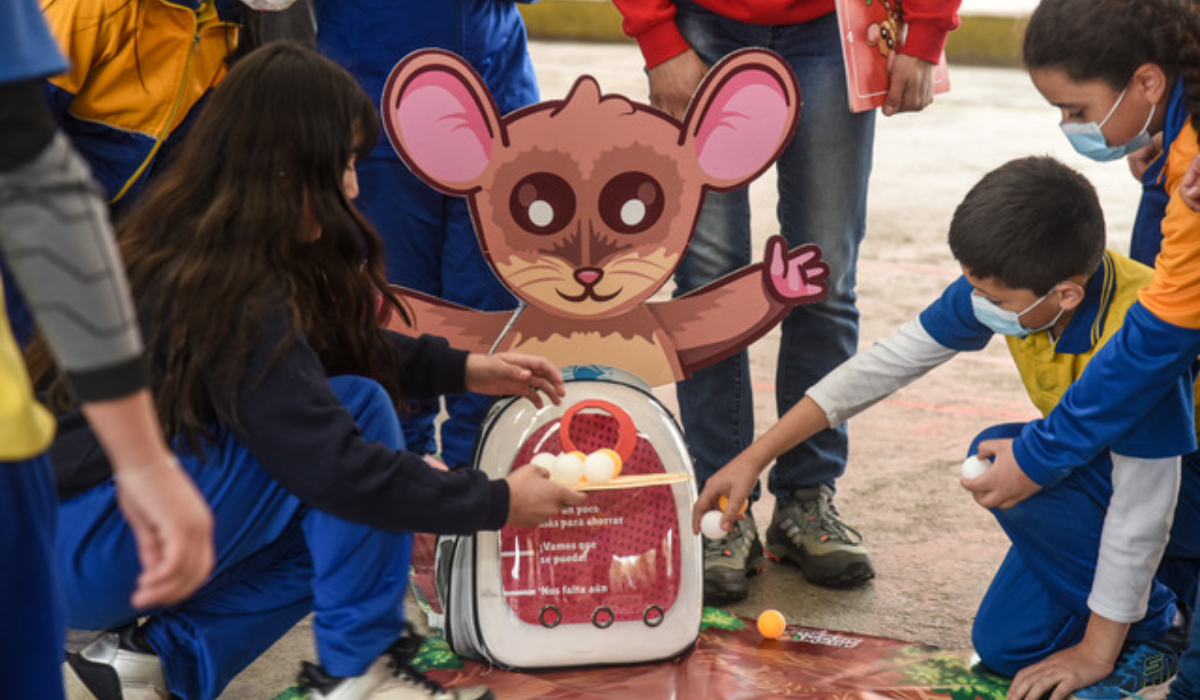 'Mission Ahoro' program provides financial education to young people
The "Mission Savings" initiative was developed by Santander with support from Cyculos is an organization that promotes environmental culture and a circular economy in organizations, schools, businesses, municipalities, and communities, and will implement the program with World Bank volunteers.
Gonzalo Rodríguez, Head of Responsible Banking and Sustainability at Santander, said that through these activities, "we are internalizing these concepts in our children from an early age, so that their savings habits become We hope to spread this knowledge among the next generation and enable them to manage their finances better." future decisions. "
"We are very proud to be implementing this initiative. The positive response from schools to participating in this program reflects the interest and need to deepen these content among our student community. ," Rodriguez said.
The executive added: "We worked with Kyklos to design a game format that allows students to continue digging deeper into their financial education while getting closer to nature and learning about things like the circular economy and sustainability."
Kyklos Education and Experiences Manager Paula Peters said: "We are proud to have developed this initiative for Santander. Its distinctive feature is that for the first time we introduce activities that combine financial education and environmental education into schools, allowing children and young people to have an educational and It's a fun way to learn about savings habits."
"Nature teaches us a lot through observing and caring for our environment. In this case, we are linking one of our most endearing endemics, our saving habits, and how we spend, save, We are introducing concepts like needs, preferences, etc. into the game," Peters pointed out.
Have fun learning about saving and nature
Activities for basic education are called "Dromichiops, guardian of resources" This helps mountain monkeys conserve energy and spend the bare minimum needed to survive the winter.
Through this dynamic, students learn about this animal's habitat and its food. When the activity is finished, Feedback on what was shared and learned reinforcing concepts such as spending, saving, and limited resources.
Meanwhile, in secondary education, this activity is called: "My basics, my preferences, my future" Then, through a board game, students define basic expenses. There, various unforeseen circumstances and "preference fairness" arise that must be taken into account. Every decision they make has consequences, so they need to find the right balance.
Finally, we will reflect on basic expenses and the importance of distinguishing between wants and needs and always having the opportunity to save.
The student's family also plays an important role. You can involve your students to discuss these issues with your son or daughter and think together about how to handle finances at home. To do this, they can complete a booklet. Using this booklet, he will have the opportunity to compete for prizes that will be won by one course per region. This prize consists of a field trip throughout the course.
Adults can also attend financial education talks and learn strategies for maximizing savings and achieving financial goals.
Source: Biobiochile