The first international aid did not arrive until Wednesday
Libyan politicians have called on the attorney general to launch an investigation into the catastrophic floods that have claimed thousands of lives. Namely, there are accusations that since 2011 no one has maintained the dams that collapsed in the city of Derna.
According to the Libyan branch of the Red Crescent, more than 11,000 people died in the floods, and almost 20,000 are still missing. According to their estimates, the sea washed away almost 2,000 bodies. The mayor of the port city of Derna, which is completely devastated, Abdulmenam Al-Ghaithi, fears that as many as 20,000 people could die. For now, 55,000 deaths have been confirmed, the Guardian writes.
Many were buried in mass graves, and in addition to drinking water, the city also lacks body bags to put unburied corpses in, in order to prevent the spread of disease. Rescue teams are still at work.
The two governments of the divided country called for an investigation separately, since one administration runs the eastern part of the country, and the other the western part. Attorney General Al-Siddiq Al-Sour he is one of the few officials who is recognized by both governments and can exercise jurisdiction over the entire country. The representative of the Eastern Administration said that he wanted the investigation to find the responsibility of all those who made a mistake or neglected their work, as a result of which two dams in Derna collapsed.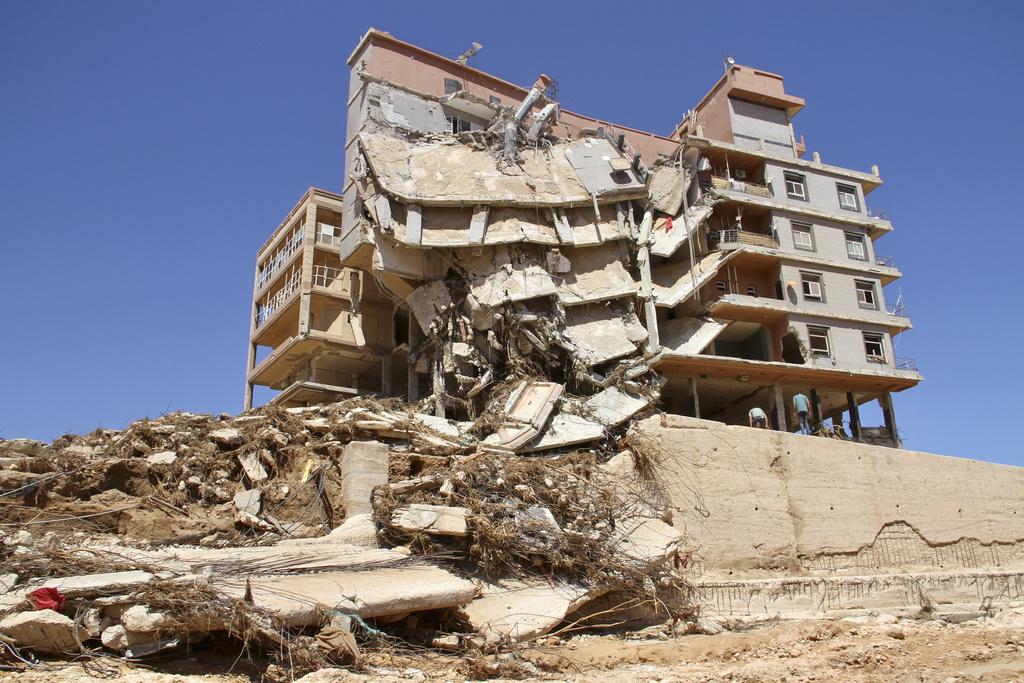 They knew that the two dams were in bad shape
Anger is building in Libya over the failure to heed warnings about the poor condition of the two dams and the failure to find new contractors to maintain the dams after the civil war in 2011. The Turkish company Arsel was contracted to work on the dams in 2007, but left Libya in 2011 after the outbreak of fighting and it never came back. Since 2011, no one has been involved in the maintenance of the dams, and funds for this purpose have been reallocated elsewhere.
There are also accusations that representatives of the Libyan National Army (LNA) are trying to cover up that on Sunday night, when storm Daniel was raging, they told citizens to stay in their homes on television, and according to some reports even imposed a curfew instead of to evacuate people.
Saved the whole family
International aid did not start arriving in Derna until Wednesday afternoon, delays were the result of disruptions in the functioning of the Internet and impassable roads. On Wednesday, rescuers managed to pull 39 people out of the ruins, including a family.
Source: Rtvslo