Following a cyberattack on IFX Networks, a multinational company providing telecommunications solutions to 17 countries in Latin America, numerous websites of public entities in Chile, Colombia, and Panama were taken offline.
A cyber attack affected hundreds of websites in Colombia, Chile and Panama, rendering health, justice and national procurement portals unavailable.
"This is a ransomware attack that they attacked IFX Networks," Saul Cattan, a US technology services provider and Colombian presidential adviser for digital transformation, told Caracol Radio.
This type of cyberattack typically gains access to vulnerable computer systems, encrypts or steals data, and then sends a ransom note demanding payment in exchange for decrypting it or not publishing it.
Kattan said that "unidentified persons have kidnapped the data held by IFX on its servers (…) and that important organizations such as the judiciary and health institutions are involved" and that its public service portal has been suspended. It was explained in detail that
Patients who cannot make a medical appointment
Colombia's Supreme Court has suspended the deadline for proceedings for one week, except for "those involving detained persons" or "files nearing the statute of limitations," the high court said in a statement.
He added that the attack also affected public and private institutions in "other countries in the region."
In Chile, the portal mercadopublico.cl, the platform for managing national purchasing, reported through social networks.
While in Panama, the publisher Panama America reported that the portals for its newspapers Critica, Panama America, and Dia a Dia were no longer available for the same reason.
762 Latin American companies affected by cyber attack
According to the Colombian government, "762 Latin American companies" were affected by a cyberattack launched by unknown actors on September 12th.
IFX also has a presence in Argentina, but the government has not yet reported any damage.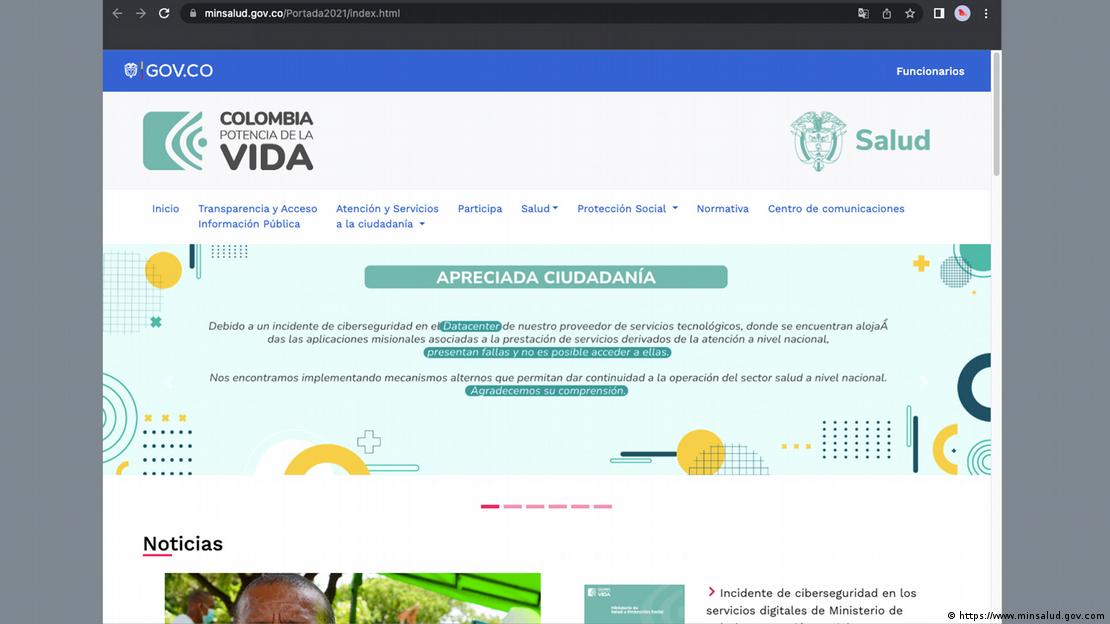 Affected institutions in Colombia include the Ministry of Health, the Ministry of Culture, and the Supervision of Industry and Commerce.
"A significant amount of information is now in the hands of criminals," Kattan warned.
However, he added that the government had not asked for money in exchange for the information and had no intention of paying a "reward" for it.
Like the Supreme Court, other Colombian courts have decided to "suspend" the deadline for proceedings for one week.
However, guardianship, habeas, and bond administration claims are handled by email or in person.
Similarly, the Ministry of Health reported that its complaint service has been discontinued and a new website is now available to process complaints.
The President's Office said the priority was restoring health services.
He also assured that the Colombian Public Prosecutor's Office has sent a specialized team to the IFX office to collect evidence.
"This attack is considered the largest attack on Colombian infrastructure in recent years," Kattan said.
Source: Biobiochile