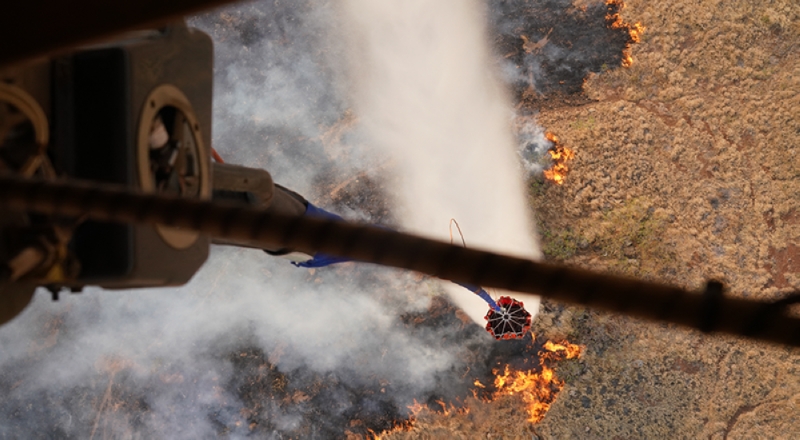 Image from the US Department of Defense. /AFP.
The total number of people believed to have died in the wildfires that destroyed parts of Hawaii last month fell from 115 to 97 this Friday after U.S. archipelago officials revised the numbers.
"The Department of Defense and all of our physical anthropologists have helped us better identify who was in those vehicles and homes, so that number has gone down a little bit," said Governor Josh Green. Ta. Facebook.
Green did not go into detail about the causes of the disparity, but numbers are often continually revised after major disasters.
Scattered remains are a significant problem in Lahaina, and it is believed that some victims may have escaped with other people or pets.
Green said the number of missing persons (people reported missing but not found among the dead or safe) is now 31, up from hundreds a few weeks ago. he added.
"Thus, these numbers are becoming more and more refined, but the number of missing persons is decreasing," he said.
The Aug. 8 fire devastated the historic royal capital of Lahaina, and the flames appeared to come from downed power lines as strong winds battered the islands.
Authorities have been criticized for their response to the disaster, with local residents claiming they were not warned about the fires.

Source: Diario.Elmundo