Mayor of Derna: We expect 18,000 to 20,000 deaths
After the floods, the Libyan authorities are calling for an increase in international humanitarian aid, and non-governmental organizations are warning of the growing risk of infectious diseases. The World Health Organization (WHO) said it had identified nearly 4,000 victims.
"The humanitarian crisis in Libya is downright catastrophic," announced the spokesperson of the International Committee of the Red Cross in Libya Bashir Omar and added that the needs of the organizations and state institutions operating in the crisis area are greater than their capabilities, which is why international aid is even more necessary, reports the French news agency AFP.
On top of everything else, people in the affected areas fear a possible outbreak of cholera. The Ministry of Health said that the deadly bacteria could spread quickly due to contaminated groundwater, as it is in contact with the bodies of deceased people, decaying animals, garbage and chemicals.
"We urge people not to approach water sources in the vicinity of Derna," the Libyan Ministry of Health announced. Humanitarian organizations such as Doctors Without Borders also warn about the danger of infectious diseases. In addition, they pointed to problems with the most urgent health and food care, reports the German news agency DPA.
Almost 40,000 people without a home
The International Organization for Migration (IOM) states that almost 40,000 people have been left without homes, of which as many as 30,000 are in the city of Derna. The floods are said to have affected more than a million people in total.
The media cites various figures on the death toll from the devastating floods.
The World Health Organization (WHO) announced today that they have identified nearly 4,000 victims following the devastating floods that hit Libya. As she warned, the death toll will increase, as 9,000 people are still missing.
On Wednesday evening, the mayor of Derna told Saudi Al Arabiya television that, based on the destroyed neighborhoods, they expect many deaths, from 18,000 to 20,000.
9,000 people missing
The World Health Organization (WHO) said it had identified nearly 4,000 victims. As she warned, the death toll will rise, as 9,000 people are still missing.
Shipments of international aid started arriving in Libya today, which meant a lifeline for thousands.
The WHO announced that 29 tons of medical equipment for survivors of the flood area arrived in the city of Benghazi today. This means that nearly 250,000 people could receive medical care, Geneva said.
The aid includes emergency medicines for chronic and infectious diseases, as well as materials for wound care and emergency surgery, as well as body bags.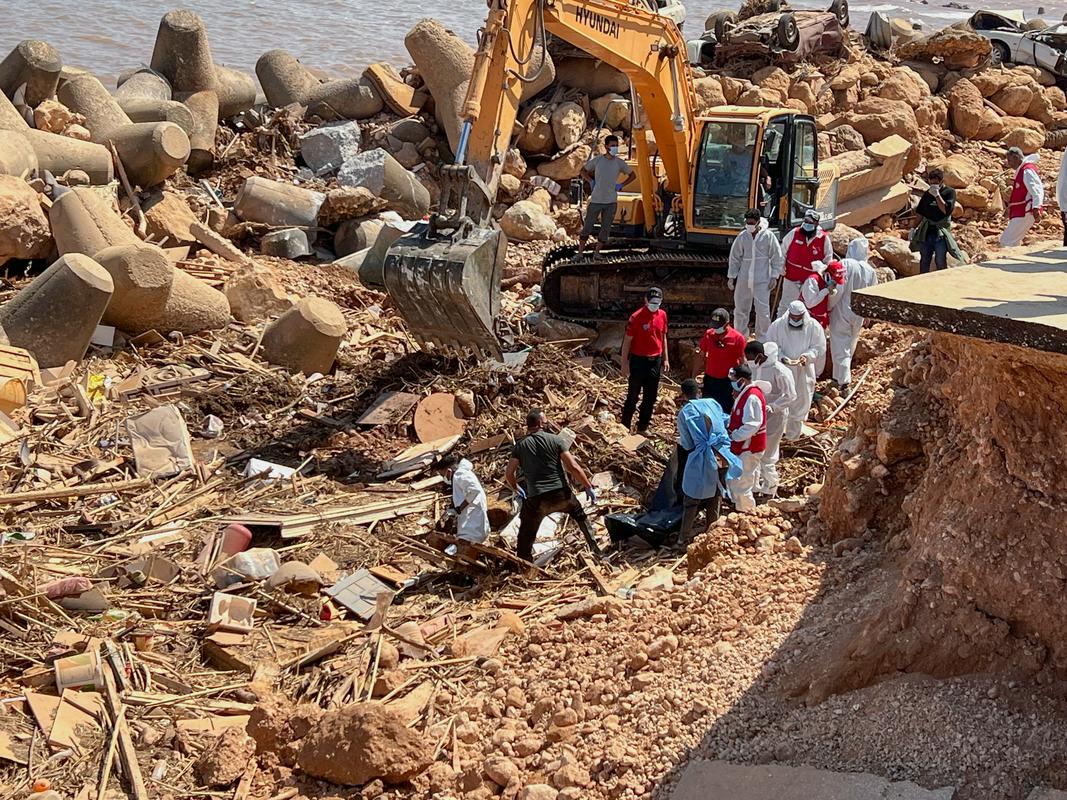 Source: Rtvslo