Among the most prominent politicians, only Biden tops the list of sustainable development goals
In New York, before the general debate at the beginning of the 78th session of the UN General Assembly, a summit on the realization of the goals of sustainable development will be held. Therefore, thousands of protesters gathered in front of the UN headquarters, demanding an end to the use of fossil fuels.
75,000 environmental activists from 700 different climate organizations gathered on the streets of Manhattan on Sunday to mark Climate Week as a prelude to the General Assembly meeting. The protesters carried placards with inscriptions "End Fossil Fuels", "Declare a Climate Emergency" and "I didn't vote for fires and floods".
At the same time, the participants of the rally warned that a large part of the blame for the current climate situation is borne by world leaders, and they were particularly critical of the American president Joe Biden. Among the speakers was also a US congresswoman Alexandria Ocasio-Cortezwho said: "People all over the world are demanding that what is killing us be stopped. Some of us will still be living on this planet 30, 40 or 50 years from now. We will not take no for an answer."
Many scientists claim that greenhouse gases produced by burning fossil fuels contribute to global warming and cause extreme weather events such as hurricanes, heat waves, floods, forest fires and droughts that are currently present around the world. They also warn that the world may witness unprecedented high temperatures in the next five years, with a high probability of exceeding the critical limit of an average increase of 1.5 degrees Celsius.
Ahead of the upcoming United Nations COP28 climate summit, more than 80 countries are working to reach an agreement to phase out the use of coal, oil and gas.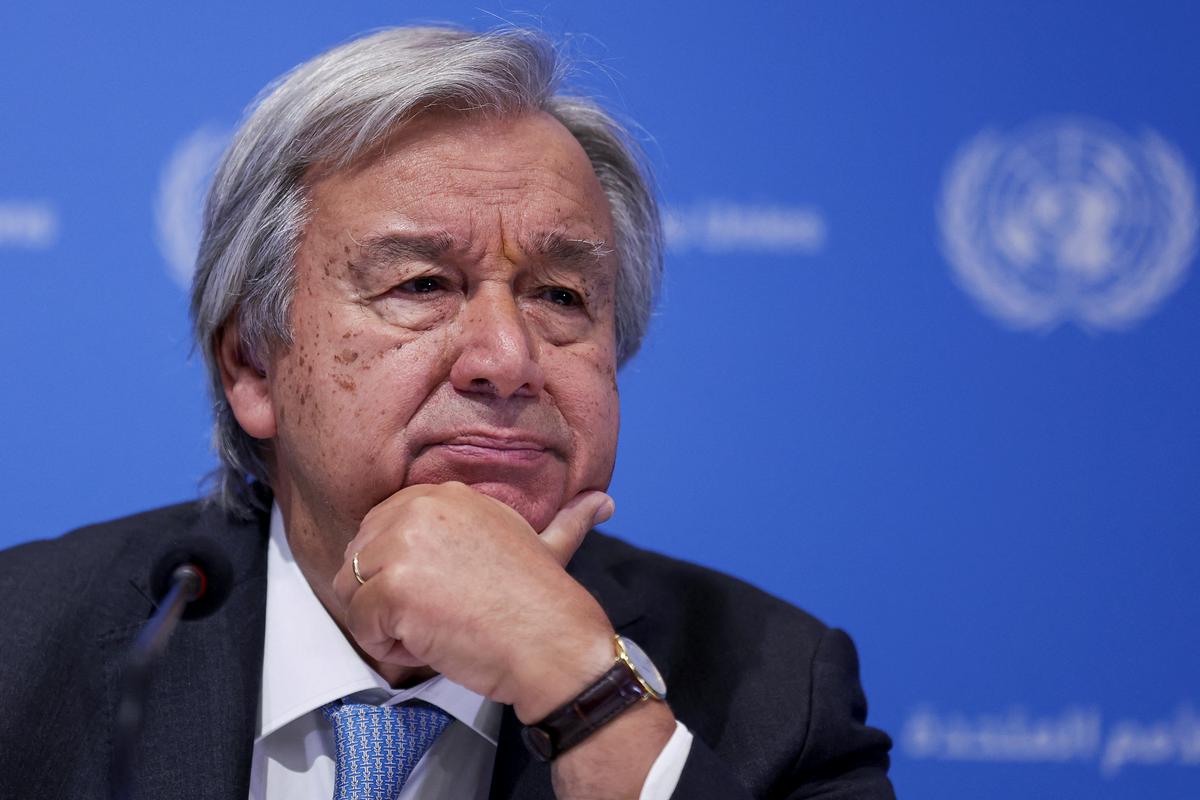 Guterres: We will achieve only 15 percent of the goals
Within the framework of the UN, the summit on sustainable development goals will thus begin, at which, according to the UN Secretary General, Antonio Guterres prepared a "global rescue plan". He warned that only 15 percent of the Sustainable Development Goals adopted in 2015 will probably be achieved, and some indicators have even turned in the opposite direction. In order to achieve the 2015 goal of zero net carbon emissions by 2050, it is essential to eliminate the use of fossil fuels, whose emissions cannot be captured or replaced, he added.
The summit will be chaired by the President of the UN General Assembly Dennis FrancisSlovenian president Nataša Pirc Musar and will co-chair the leaders' dialogue entitled: "Changemakers: Using Science, Technology, Innovation and Data for Transformational Action". Biden will also come to the summit, but the leaders of China, Russia, France and the United Kingdom will be absent, for example.
Source: Rtvslo