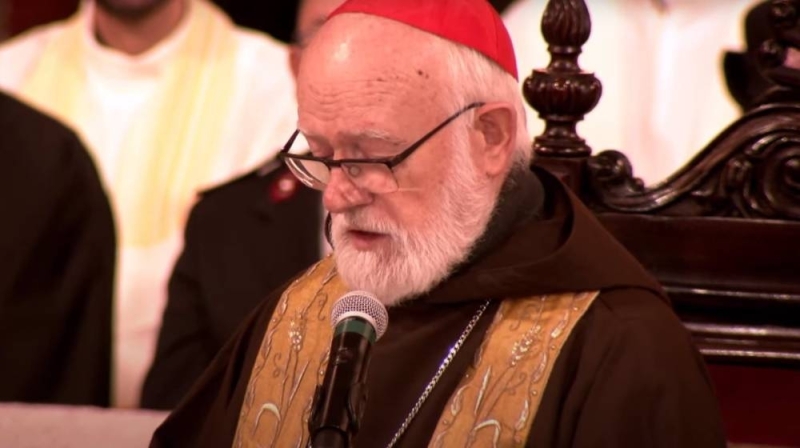 Celestino Aos, President of the Episcopal Church of Chile/European Press Agency.
Navarra Celestino Aos, president of the Episcopal Church of Chile, called on all citizens to share what they know about those detained or disappeared during the dictatorship of Augusto Pinochet.
"Those who see their brothers and sisters suffering do harm because they do not know the truth about their detained or missing relatives," said Santiago's Metropolitan Cathedral. Mr. Aos spoke at the traditional Ecumenical Te Deum of the 2023 feast day held in . President Gabriel Boric of Chile.
Aos explained that any information will be forwarded anonymously through the church and then forwarded to the authorities.
"Chile needs good people, honest citizens. Jesus tells us that those who ignore and pass by, those who only care about their own success at the expense of alienating and hurting others, are harmful. "I teach that," he said.
"Omissions, things we should or have not done, cause harm to others and to ourselves. Those who do not engage in public affairs also cause harm, and those who do not cooperate in the social sphere and politics also cause harm. Please use your voice and vote," he added.
Mr. Aos prayed for "those who cause harm through inaction." "We pray to God, and we ask them, Lord, convert their hearts so that they can pass on any information they may have.Brothers who have information "We ask you, in the interest of suffering families and in your own interest, to share that data," he stressed.
meaningful gesture
The Chilean government subsequently recognized the Chilean Church's efforts, emphasizing that it was a "very important" cooperation, in the words of church spokeswoman Camila Vallejo.
President Boric himself has said that he attaches great importance to "the call for those who have data to hand over their data in order to know the whereabouts of missing detainees."
"Let us remember that there are more than 1,100 people in our country who do not know where they are. When some media outlets asked questions about reconciliation and the role authorities should play, I said the best role is justice. "It's not about forgetting, it's about truth. It's about remembrance, justice and truth, and I believe that the archbishop has made a very strong call along these lines," he stressed.
"As a nation under a search program, we are systematically committed to doing everything we can to know the whole truth and to cooperate with all the justice that courts are responsible for dispensing in the rule of law. " Borich said.
Source: Diario.Elmundo