Nijjar sought to establish an independent Sikh homeland in the Punjab
Canadian Prime Minister Justin Trudeau has said there is "credible evidence" that India is responsible for the alleged assassination of prominent Canadian Sikh politician Hardeep Sinh Nijjar. New Delhi dismissed the allegations as absurd.
Nijjar was shot dead outside a Sikh temple in British Columbia on June 18 this year.
Trudeau said Monday that Canadian intelligence was looking into allegations that New Delhi was behind Nijjar's murder. In doing so, she found out "authentic connection" between his death and the Indian state. "Any involvement of a foreign government in the killing of a Canadian citizen on Canadian soil is an unacceptable violation of our sovereignty. Canada is a country governed by the rule of law, and the protection of our citizens and the defense of our sovereignty are of fundamental importance," he said, adding that they will take all measures to find the perpetrators and bring them to justice. Trudeau also said it was a suspected murder "contrary to the fundamental rules by which free, open and democratic societies operate".
Canadian Foreign Minister Melanie Joly she was expelled from the country because of the charges "a key Indian diplomat" adding that she expects India to cooperate fully with the investigation.
India: These are politically motivated allegations
India's Ministry of External Affairs has already responded to Trudeau's claims and termed them as "absurd" and "politically motivated". "We are a democratic country with a strong commitment to the rule of law," India's Ministry of External Affairs said in a statement. In retaliation, New Delhi also expelled a prominent Canadian diplomat, and the ministry also warned that Canadian diplomats were increasingly interfering in India's internal affairs.
The White House also announced that it was "deeply concerned" because of Trudeau's accusations.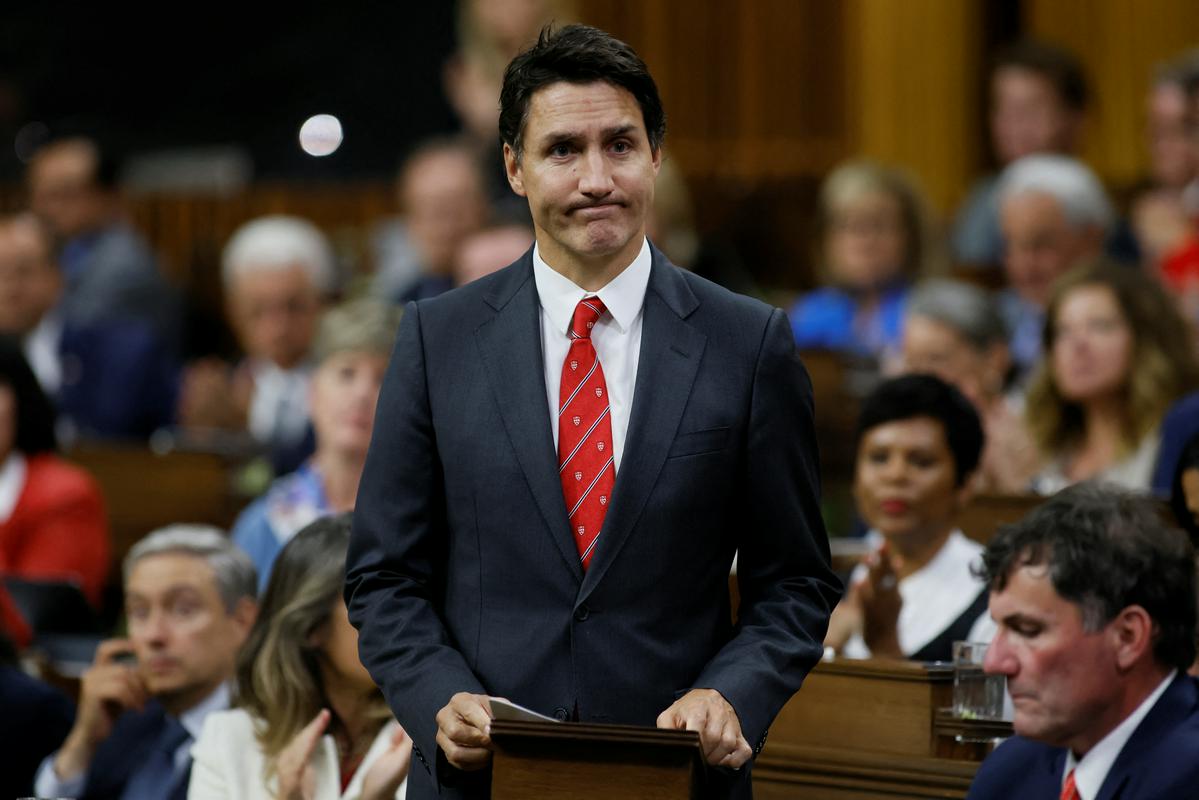 Trudeau also said that he also discussed the Nijjar case with the Indian Prime Minister at the recent G20 summit in New Delhi. To Narendra Modi, who also denied any Indian involvement in the alleged murder. Relations between the two countries have been quite strained recently.
Nijjar was shot by two masked assailants on June 18 while he was waiting in his car in a parking lot in Surrey, about 30 kilometers from Vancouver. At the time, investigators defined the death of the 45-year-old politician as "targeted incident".
Canada's largest expatriate Sikh community
Nijjar was an important Sikh leader in the westernmost province of British Columbia and publicly advocated Khalistan – the establishment of an independent Sikh homeland in the Indian province of Punjab. Sikhs are members of the Hindu religious community who believe in one God and do not recognize castes. His supporters said he had been the target of threats in the past because of his activism.
Nijjar is the third prominent Sikh politician to die under unclear circumstances in recent months, writes the BBC. India has previously described him as a terrorist who leads a militant separatist group. His supporters called the accusations baseless.
About 1.4 to 1.8 million people of Indian origin live in Canada, making the country the largest Sikh community outside of Punjab.
Source: Rtvslo