Maggie Haberman's book reveals behind the scenes of the Trump White House
New York Times reporter Maggie Haberman's new book reveals that Donald Trump nearly fired his daughter Ivanka Trump and son-in-law Jared Kushner during his presidency — all via Twitter.
Trump raised the possibility of firing Ivanka and Jared, who were both White House advisers at the time, during a meeting with then-chief of staff John Kelly and White House legal advisers Don McGahn, writes Maggie Haberman. At one point, Trump was about to tweet that his daughter and son-in-law were leaving the White House, but was stopped by Kelly, who told Trump he needed to speak to them in person first.
In the end, Trump never had such a conversation, as the former US president is said to prefer to avoid direct conflicts, and Ivanka and Kushner remained in the White House until the end of Trump's presidency.
However, Trump often humiliated Kushner and mocked him as useless and weak. "Sounds like a child," Trump reportedly said after Kushner's speech before a congressional committee in 2017.
Maggie Haberman in her new book Confidence Man: The Making of Donald Trump and the Breaking of America chronicles the chaos of the Trump White House, revealing new details about how Trump has resisted condemning white supremacists, as well as joking about the chief justice's faltering health Ruth Bader Ginsburg before her death in 2020, with which he could appoint his own judge on the Supreme Court.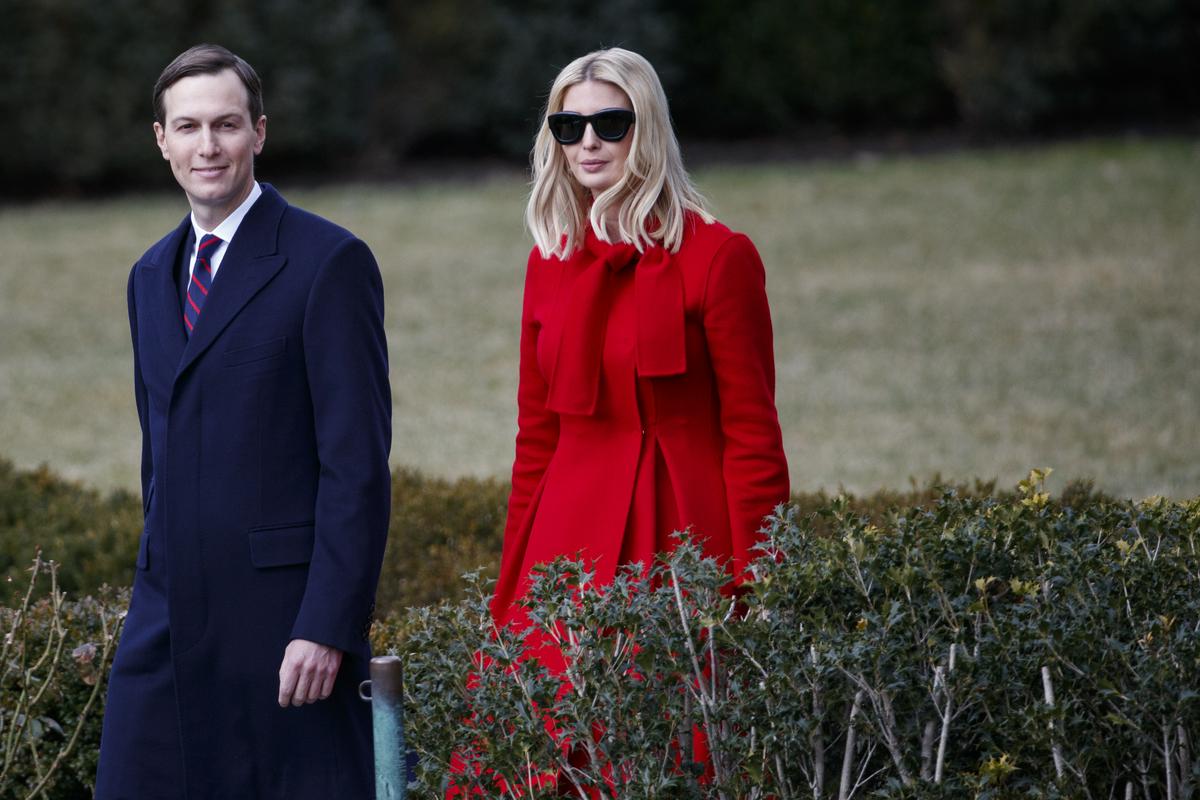 What shaped Trump into President Trump?
But Maggie Haberman's book focuses not only on the circus in Trump's White House, but also documents Trump's rise on the New York real estate scene in the 1970s and 1980s and how this significantly shaped his worldview, and thus his presidency. "To fully understand Donald Trump, his presidency and his political future, people need to know where he's coming from," writes Haberman, also a political analyst at CNN.
The book is filled with examples spanning decades documenting Trump's obsession with his appearance, his fixation on racial issues, his fascination with authoritarian leaders, and his sudden, opportunistic shifts in position.
The aides and advisers Haberman spoke to — she reportedly interviewed more than 250 — paint a critical portrait of a president who had little interest in learning the ins and outs of his job, a president who expected total loyalty from those who surrounded him, and who was most interested in his own dominance, power and himself.
Haberman writes that members of the Trump campaign called the president a "pro" on one occasion "sophisticated parrot". Trump is also said to have once towered over top military generals in the Pentagon because they tried to explain something to him that he did not understand. Kelly, however, reportedly described Trump as "fascist"unfit to be the first man of the USA.
Source: Rtvslo