Celebrities highlight her courage and the fact that she was an inspiration to many generations
"She was the personification of passion and strength," wrote pop star Beyoncé on the death of the legendary singer Tina Turner. Elton John called her "untouchable" and Mariah Carey wrote that she will always be "a fighter and an inspiration to women around the world".
Tina Turner died Wednesday at her home in Küsnacht, near Zurich, Switzerland, after a long battle with illness. She got Swiss citizenship a decade ago and had a large estate near Zurich by the lake. In 2016, she was diagnosed with colon cancer, and a year later, she underwent a kidney transplant. "We said goodbye to a good friend who left us her greatest work – her music," read a post on the singer's official page.
"A star whose light will never fade"
Many famous people paid tribute to the memory of the musical icon, her death also echoed in political circles. White House spokeswoman Karine Jean-Pierre Turner tagged along "an icon who had many incredible moments in his career". Current President of the United States Joe Biden he said it was Tina "a once-in-a-generation talent that changed American music forever". He added that it was her strength "exceptional". "She overcame all hardships, even abuse, and built a life on her own foundations."
Former president Barack Obama but he marked her as "the queen of rock and roll, a star whose light will never fade". "Tina Turner was raw. She was strong. She was unstoppable. And she was unabashedly true to herself – she spoke and sang her truth in joy and pain, triumph and tragedy," he wrote.
Star of the Rolling Stones Mick Jaggerwho worked with Tina Turner from time to time, announced that he "very saddened by the death of a wonderful friend who was extremely talented". "She was inspiring, warm, witty and generous. She helped me a lot when I was young, and I'll never forget that," Jagger announced.
Angela Bassettwho portrayed Tina Turner in the film What's Love Got to Do With Itshe announced, among other things, that she will never forget her praises. "You never imitated me. Instead, you reached deep into your own soul, where you found your Tina and showed her to the world. Those words will remain in my heart until the day I die," announced the actress.
"I was the recipient of the kindness, energy, creativity and talent of Tina Turner – a woman who started in the rural cotton fields of Nutbush, Tennessee and worked her way to the top. Tina was a huge inspiration to me and remains so today. I love you Tina . Rest in peace," announced the legendary basketball player Earvin Magic Johnson.
"My dear Tina Turner. I've loved you so long, and I still love you. I can't believe you're gone," announced the former first lady of California and the niece of former US president John F. Kennedy Maria Shriver.
A singer Bryan Adams published a joint photo with the singer, writing next to it: "I will always be grateful to you for inviting me on a concert tour together. Thank you that I could record songs with you and be your friend. Thank you for being an inspiration to millions, for always telling the truth and giving us your voice."
"When she appeared on stage, magic happened"
Also Elton John he remembered the singer with a joint photo and wrote that we lost "one of the most exciting female performers". "She was untouchable," he added. Priscilla Presleya widow Elvis Presleysaid Tina was one of her late husband's favorite performers. "When she appeared on stage, magic happened. She enchanted the audience with her energy that was unique to her."
The stars had only good words for the musician. "The words legendary, iconic, diva and superstar are often overused. But Tina embodies all of that and more. She was an extraordinary performer, musician and pioneer. To me, she will always be someone who survived and became an inspiration to women around the world . Her music will continue to inspire generations." she wrote Mariah Carey.
Oscar winner Viola Davis she recalled saying: "Iconic. Beautiful. Brilliant. Our first symbol of excellence and unbridled sexuality. You were my childhood. God got an angel today." Singer Alicia Keys and posted a photo with Tina and Oprah Winfrey on Instagram and wrote: "What a woman, what a life, what a fighter! When I met you, I couldn't believe I was standing next to such greatness!"
"Her life became a call to victory," she wrote down Oprah Winfreywhich highlighted Tina's courage.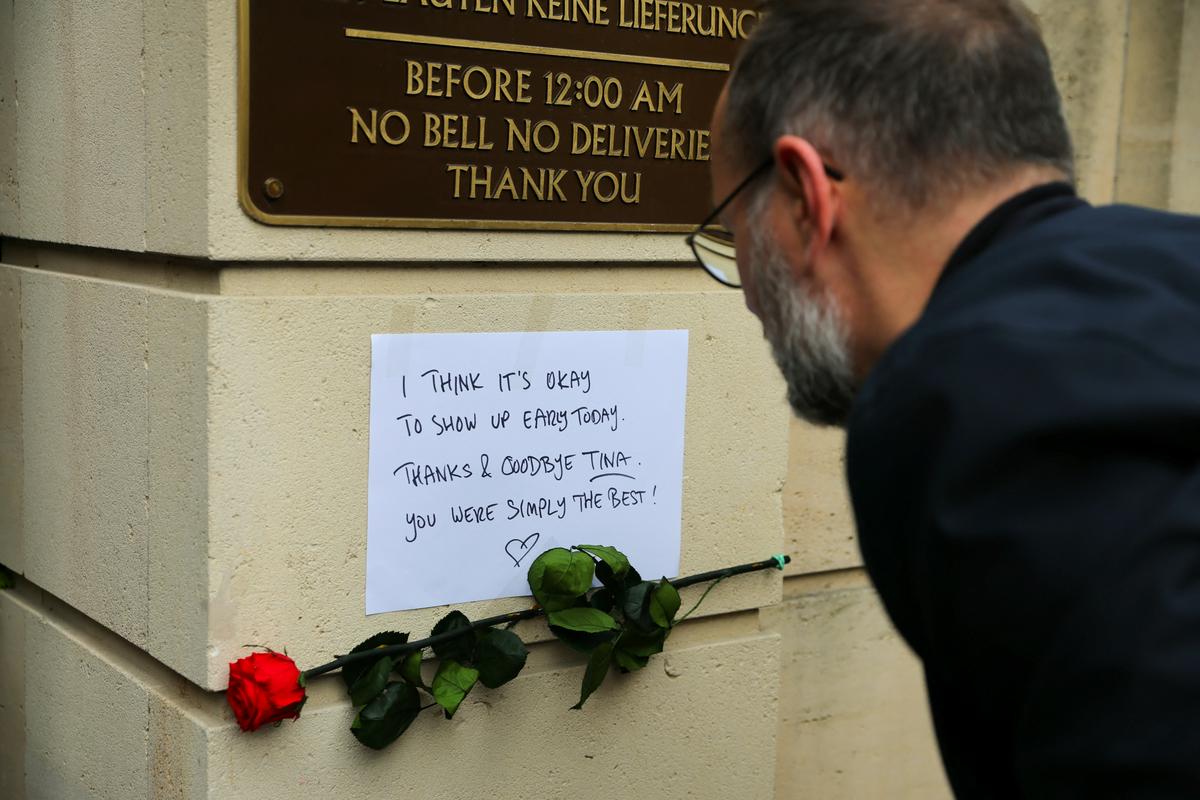 Flowers and candles in front of her home
Tina Turner's extraordinary music career – with 12 Grammy Awards, she was the only woman to win in the pop, rock and R&B categories, a testament to her versatility, creativity and broad appeal – and her incredible life story were also remembered by many of her fans after to the whole world. People laid flowers on her star on the Hollywood Walk of Fame and candles were placed outside her home in Switzerland. Her fans also gathered outside the Aldwych Theater in London, where the musical is currently playing Tinawhich is about her life.
Check out some more photos from the archive of the legendary Tina Turner in the gallery.
Source: Rtvslo